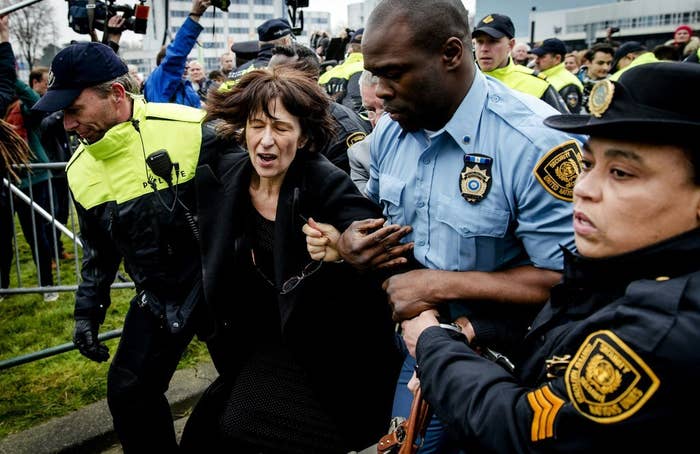 The United Nations tribunal investigating war crimes in the former Yugoslavia determined Tuesday that French reporter Florence Hartmann is free to go after spending four days in prison.
Hartmann was detained at the war crimes tribunal in The Hague on Thursday as she waited for the verdict against former Bosnian Serb leader Radovan Karadzic.
Hartmann, a former correspondent for Le Monde, was convicted in 2009 of contempt of court after she wrote a book saying the tribunal had withheld information regarding the Srebrenica massacre from the international criminal court.
Her conviction was upheld on appeal and she was sentenced to seven days in prison after refusing to pay a 7,000 euro fine, according to the Guardian. However, in December 2011, France refused to extradite her.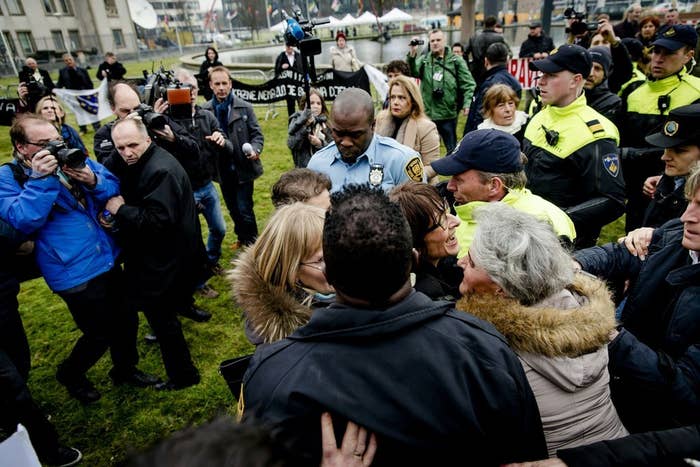 On Thursday, Hartmann was outside the tribunal waiting for the Karadzic verdict along with Bosnian survivors and victims' families. She was approached by United Nations police and the crowd attempted to surround and protect her from being arrested. However, police were able to separate the journalist and apprehend her.
In a statement on its website, the United Nations mechanism said Hartmann had been arrested on an "outstanding arrest warrant issued in November 2011 by the appeals chamber of the international criminal tribunal for the former Yugoslavia."
Hartmann was held in isolation and under 24-hour fluorescent light, her lawyer told the Guardian. She had been expected to be held there until at least Tuesday due to the Easter holidays.
"Florence is in solitary isolation, totally segregated on what is called suicide watch, which in practice means that the light is on 24 hours a day and she is checked upon every 15 minutes," her lawyer, Guenael Mettraux, said.
Mettraux added that he asked "for her early release, a course of action even extended to war criminals convicted by the court, who are released after serving two-thirds of their sentence... she should be entitled to the same."
That request was granted on Tuesday.
"Although the crimes for which Hartmann was convicted are grave, Hartmann's completion of more than two-thirds of her sentence and her exemplary conduct in the [United Nations Detention Unit] are factors that favour her early release," Theodor Meron, President of the Mechanism for International Criminal Tribunals (MICT) which runs the Yugoslavia tribunal on Tuesday, wrote in his decision.
Meron also separately considered Hartmann's complaints about her detention, but deemed them unfounded, the MICT said in its statement.