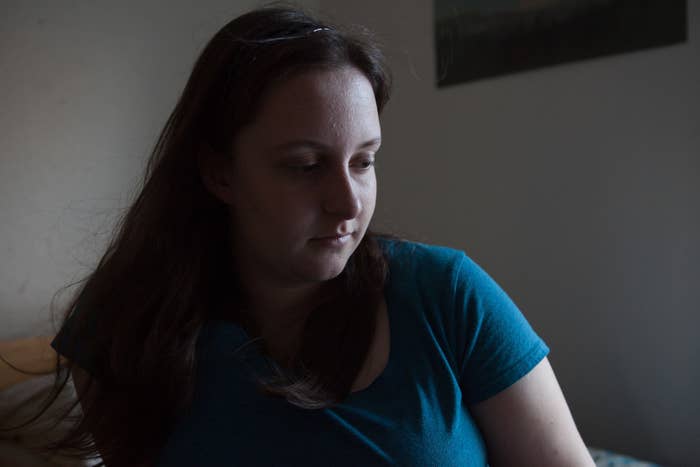 A Columbia University student is suing the school, alleging it failed to protect her after she was allegedly raped in her dorm room — twice.
Amelia Roskin-Frazee, a sophomore, was allegedly raped just two months after enrolling at Columbia as a freshman. According to the lawsuit filed in Manhattan federal court on Tuesday, the university violated the federal gender equality law known as Title IX.
According to the lawsuit, Roskin-Frazee woke up on Oct. 5, 2015, and found a man raping her, pinning her down with her face in a pillow.

Roskin-Frazee was in so much pain, she passed out, the complaint states. When she awoke, she saw a man she could not identify leaving her dorm room only in his underwear.
Several complaints have been lodged against Columbia University in recent years as the Department of Education's Office for Civil Rights (OCR) currently has four open investigations into the school.
In April 2014, 23 students filed complaints with OCR alleging Columbia violated Title IX.
Most notably, in that same year, Emma Sulkowicz — who has since graduated from Columbia — launched her Carry That Weight project, in which she pledged to carry the mattress on which she was sexually assaulted everywhere on campus until either she graduated or her alleged rapist left the university.
A 2015 survey conducted by the Association of American Universities found that nearly 25% of undergraduate women were sexually assaulted while students at Columbia.
"The callousness, the indifference to the victims of rape is unbelievable and Columbia needs to be accountable for their actions," Roskin-Frazee's lawyer, Alex Zalkin, said at a news conference Tuesday.
Columbia has created a sexually hostile culture, Zalkin said, which on its own, is a violation of Title IX.
"They have failed to provide equal opportunity to females because of tacit acceptance of sexual violence," he said.
Roskin-Frazee said she was initially scared to report the rape to university or law enforcement officials.
"I felt ashamed," she said at at the news conference. "Why did he target me? I felt embarrassed I couldn't identify him."

While Roskin-Frazee did not initially file an official report at the university, she did seek medical attention and psychological counseling, she said. She also contacted the campus Sexual Violence Response Hotline seeking advice on receiving academic and housing accommodations under Title IX.
According to the lawsuit, the Sexual Violence Response Hotline nurse "was unaware of [a student's] rights and options under Title IX or any ability to receive academic or housing accommodations."
Roskin-Frazee sought to move out of her dormitory. But according to the complaint, she was told she would have to be ready to move upon 24 hours' notice, pay $500, and that her parents would have to be notified as to the reason why.

According to the lawsuit, the Sexual Violence Response nurse and a therapist from the university's Counseling and Psychological Services never told Roskin-Frazee about her rights or options under Title IX — as required by federal law.
A Columbia University spokesperson said he could not comment on pending litigation or on the details of specific complaints.
"None of this diminishes the deep concern we feel about any allegation of assault on our campuses," Robert Hornsby said in a statement.

Roskin-Frazee took it upon herself to inform her professors about the alleged rape in order to receive flexibility with her classes and assignments, according to the complaint.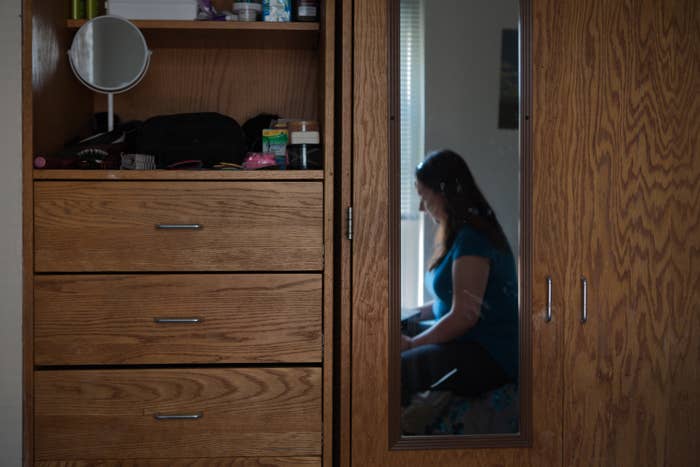 In early December 2015, Roskin-Frazee told Columbia's Executive Vice President for University Life about the alleged rape but, according to the lawsuit, the school administrator never forwarded the complaint to the Gender-Based Misconduct Office as required by university policy.
A few weeks later, on Dec. 14, Roskin-Frazee was raped again as she was entering her dorm room at night, according to the complaint. As soon as she opened the door, Roskin-Frazee was pushed into the room from behind and knocked to the ground.
According to the complaint, the assailant — who Roskin-Frazee said she could not identify because the room was dark — proceeded to remove her clothes, tie her hands above her head to her desk chair with her underwear and an iPhone charging cord, and shove the shorts she was wearing in her mouth.
He then allegedly penetrated Roskin-Frazee with a hairbrush, a pair of scissors, and a razor, the complaint states, while allegedly whispering in her ear, "still a dyke?"
The assailant left the woman naked and tied up in her room, the lawsuit states.
The following day Roskin-Frazee went to St. Luke's Hospital and was treated for her injuries, which included vaginal tearing, cuts on her thighs, and bilateral wrist sprains.
She was not able to identify the perpetrator, but she said she believes it is the same man from the October assault.
According to the complaint, shortly after the second alleged assault, harassing notes began to appear in Roskin-Frazee's dorm building's common bulletin board, with messages that included, "Isn't it fun to wake up to someone fucking you?" and "I'll buy you a new phone charger" — an apparent reference to the cable used to tie her hands during the second assault.

Following the harassment, Roskin-Frazee decided to make a formal report to university officials, but was told that Columbia would not be able to investigate her report unless she was able to identify her assailant.
The woman said she pressured the university to open an investigation, which it did in September 2016, almost a year after the first alleged assault.
Less than a a month later, Roskin-Frazee was informed that the university had completed its investigation. According to the lawsuit, investigators did not interview anybody or review the swipe logs for Roskin-Frazee's dormitory for the nights of the alleged assaults, and could not review any security camera footage because it was erased due to the length of time that had lapsed.
"To be blunt, I'm suing Columbia because I'm angry," Roskin-Frazee said Tuesday.
Due to the psychological and emotional stress the alleged assaults caused, Roskin-Frazee said her grades have dropped, and has avoided on-campus activities and common spaces in the dorm.