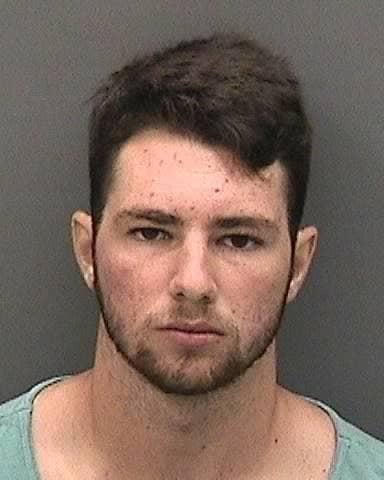 A fraternity at the University of South Florida was suspended this week as officials investigate a 16-year-old girl's report that she was raped.
The girl, who is not a USF student and was visiting the campus, said she was raped inside the Pi Kappa Phi fraternity house by one of its members.
The alleged rape happened shortly after midnight on Sunday, according to a criminal affidavit reviewed by BuzzFeed News. The teenage girl said she was unconscious during the incident.
Dillon LaGamma, 19, a member of USF's Zeta Eta Chapter of Pi Kappa Phi, was arrested Sunday and admitted to having sex with the girl, according to the affidavit.
He faces a charge of sexual battery on a child over 12. LaGamma was released on $7,500 bail from Hillsborough County Jail, according to the Tampa Bay Times.
The incident is also being investigated by USF Student Affairs for any violations of the Student Code of Conduct, university spokesperson Adam Freeman said in an email. The university has suspended the fraternity.
The national office of Pi Kappa Phi also released a statement saying the USF chapter will be temporarily suspended. "We have instructed our students to cooperate fully with the university and local authorities as they investigate the alleged incident."
BuzzFeed News reached out to LaGamma for comment.