A 16-Year-Old Allegedly Shot And Killed His Family Minutes Before The New Year
The boy was taken into custody and is expected to be charged with four counts of murder.
A 16-year-old boy is in police custody after he allegedly shot and killed three family members and a family friend in New Jersey about 15 minutes before the new year, authorities said Monday.
The teen — who is not being named — allegedly used a semiautomatic rifle to fatally shoot his parents, his sister, and a family friend, Monmouth County Prosecutor Christopher J. Gramiccioni said in a statement Monday. The suspect was arrested without incident and is expected to be charged as an adult with four counts of murder.
The weapon used was legally owned and registered to a family member, officials said. No motive has been revealed and the case is being investigated as a domestic violence incident.

On Tuesday Gramiccioni said the cause of death for the four victims was multiple gun shots to each individual at close range.
Those killed include the boy's father Steven Kologi, 44, mother Linda Kologi, 42, sister Brittany Kologi, 18, and family friend Mary Schultz, 70. A Go Fund Me page was set up to help pay for funeral arrangements.
The suspect's brother and grandfather were able to get out of the house unharmed, Gramiccioni said in a press conference. On Tuesday, Gramiccioni clarified that there was a third individual — a family friend — who was also in the house and was unharmed. The family's dog and cats were also not injured.
"It's a terribly tragic incident," Gramiccioni said Monday.

The boy's first court appearance is scheduled for Wednesday morning. Gramiccioni said a judge is considering an application by a member of the media to allow press to attend the hearing which would otherwise be confidential because the suspect is a juvenile.
In a press conference Tuesday, Gramiccioni said there is no known motive yet, adding that his office will try to move the case to adult court.
"The unfortunate and sad reality is that this case, when we seek justice for the remaining family members of those who died, the sad fact is that justice is likely going to involve serious punishment for yet another family member and loved one," he said.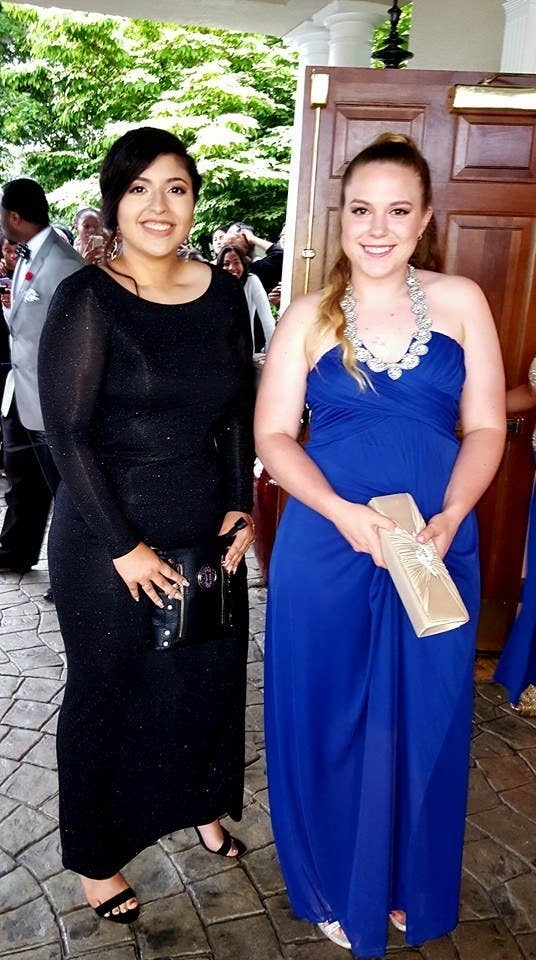 Brittany Kologi's friends described the 18 year old as someone who could always make people laugh.

Victoria Villanueva, who used to work at an ice cream shop with Brittany Kologi, called her friend "the funniest person I ever met."

Villanueva said she was texting with her friend the night of the murders and had made plans to hang out the following day, adding that she had spent New Year's Eve with the Kologi family two years ago.
"Her and her mom were twins, they acted the same," Villanueva said. "The entire family was a nice sweet family."

She said Sunday's murders came as a complete shock and that Brittany Kologi had never indicated there were problems at home.
Brittany Kologi's friend Shannon, who asked only her first name be used, added that "the family was always together."
Shannon is helping organize a vigil for the Kologi family Tuesday evening at 6 pm in West Long Branch.
"There needs to be some way to get everyone together," Shannon said. "Everyone needs to remember the family in the best way."
Shannon, who has known Brittany Kologi since pre-school said her friend "was just the best."
"I was with her on Saturday and it's always a good time when we were together," Shannon said, adding that there was "never a dull moment" with Brittany.