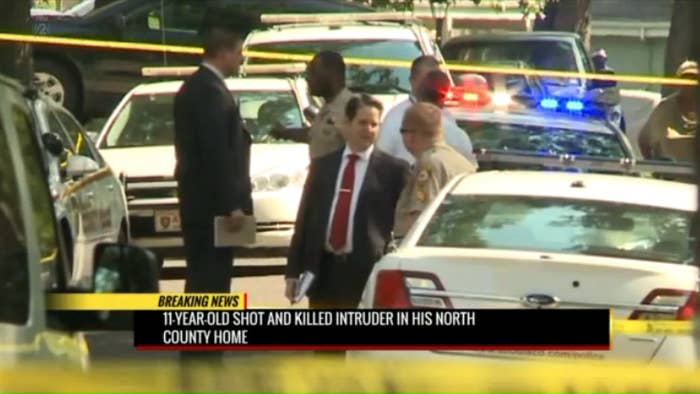 A child shot a 16-year-old who was trying to break into a home in St. Louis County, police said in a statement.
An 11-year-old boy was home alone with his 4-year-old sister when two men tried breaking into the house on Thursday. The home invaders tried to enter twice before finally getting access through the house's unlocked front door around 2:30 p.m., police said.
The 11-year-old boy, whose name has not been released, shot and killed one of the intruders, Lamonte Streeter, who was 16. Police said they found the teen's body with a gunshot wound to the head in the foyer of the house.
The second suspect, Stevieon Jackson, 22, fled the scene when the gunfire erupted but was later taken into custody.
According to multiple media reports, authorities are questioning the shooter's mother to determine why the two young children were home along and how they had access to a gun. Police said she is cooperating with the investigation.
The 11-year-old and his sister were not injured.