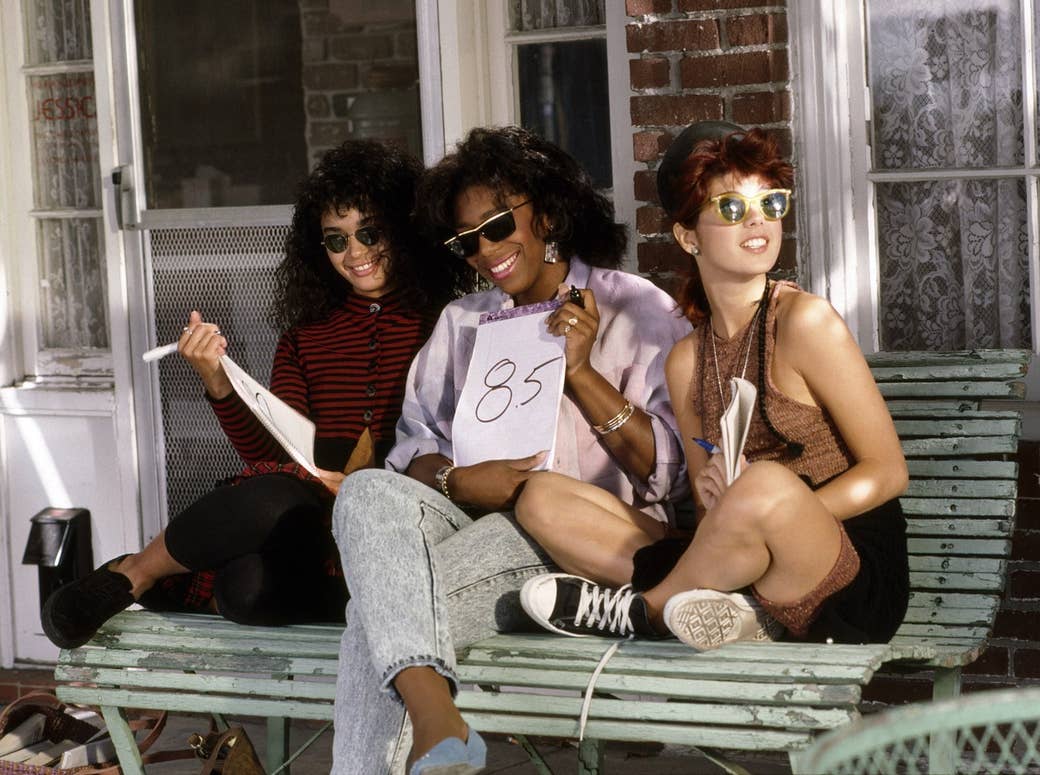 Back when a hashtag was just the pound sign on a telephone, the television sitcom A Different World sent a clear message that black lives mattered. The Cosby Show spin-off followed Denise Huxtable to Hillman College, a fictional historically black college in Virginia. The show brought African-American culture in all its Cross-Coloured glory into the homes of millions of Americans.
Historically black colleges and universities (HBCUs) had long been a silent guest star on The Cosby Show. As Cliff Huxtable, Bill Cosby had an endless supply of sweatshirts with names like Tuskegee, Xavier, and Winston-Salem emblazoned on them. But The Cosby Show centered on one family and, in doing so, presented Black culture through a singular, upper-middle-class lens, an image ultimately shattered by the contradictions between Cosby's onscreen persona and the dozens of rape accusations the comedian now faces.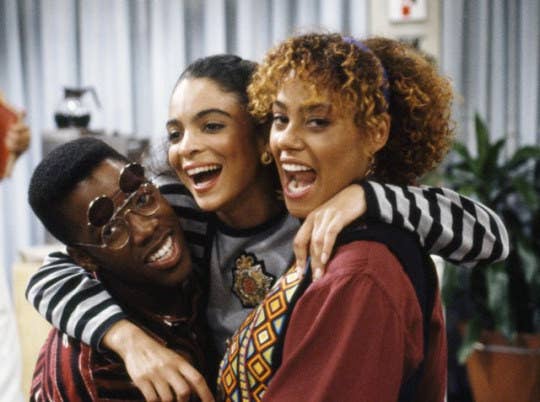 But an HBCU campus is a kaleidoscope of socioeconomic backgrounds, interests, hometowns, and skin colors ranging from milky porcelain to deep obsidian. By depicting the environment on primetime television, A Different World introduced Americans — white and black — to versions of blackness beyond the walls of the Huxtables' brownstone.
A Different World ran from 1987 to 1993, but I became a devoted viewer when it was in syndication in the late '90s. When I was a young boy, I focused on classes, school activities, and not much else. This meant I spent hours in front of the television, gleaning life lessons from the characters on the screen. With my mother at work and my friends taking in the sights and sounds of Crenshaw Boulevard in Los Angeles, I was in my own bubble. I would sit with my legs crossed on the hardwood floor of my family's living room waiting for the Hillman gang to appear. Aretha Franklin's soulful opening notes of the theme song set the tone for the black excellence to come.
The show introduced Americans to versions of blackness beyond the walls of the Huxtables' brownstone.
In A Different World's first season, Denise was the star of the show. This changed when Lisa Bonet became pregnant with Lenny Kravitz's child. After Bonet's departure, the spotlight shone on math whiz Dwayne Wayne (Kadeem Hardison) and his on-again-off-again girlfriend, the prissy Southern belle Whitley Gilbert (Jasmine Guy). They were accompanied by a crew of lively college kids. Jokester and wannabe playboy Ron Johnson (Darryl M. Bell) was Dwayne's partner in crime. Kimberly Reese, the med student played by Charnele Brown, balanced her determination to succeed with a razor-sharp wit. Jaleesa Vinson (Dawnn Lewis), a strong-willed divorcée, was the group's voice of reason.
Of all the characters, I found my kindred spirit in the politically minded hippie chick Freddie Brooks (Cree Summer). Her creative and sometimes wacky ventures were rooted in an earnest desire to uplift those around her. While most Hillman students stuck to the same themes of love and academics, Freddie did everything from editing a poetry magazine to delving into archeology to hosting a tea social along with fellow classmate Whitley. Whether Freddie's ambitions were successful or not, at the very least she inspired her fellow students by the end of each episode.
Whitley constantly urged Freddie to give up her carefree ways. Growing up, I dealt with much of the same. My friends at my virtually all-black high school insisted that quirky wasn't cool. Bolstered by Freddie's audacious spirit, I became the school's first male cheerleader, joined the salsa and Boggle clubs, and, on a whim, dyed my hair a temporary bright blue. This was South Central L.A. in the '90s – the epicenter of oversize flannel shirts, lowrider cars, and West Coast rap battles. I stood out at a time when people wanted to blend into the restless surroundings. Freddie taught me it was perfectly OK to follow your passion and maintain your individual sense of style while doing it. It was this line of thinking that made me who I am today.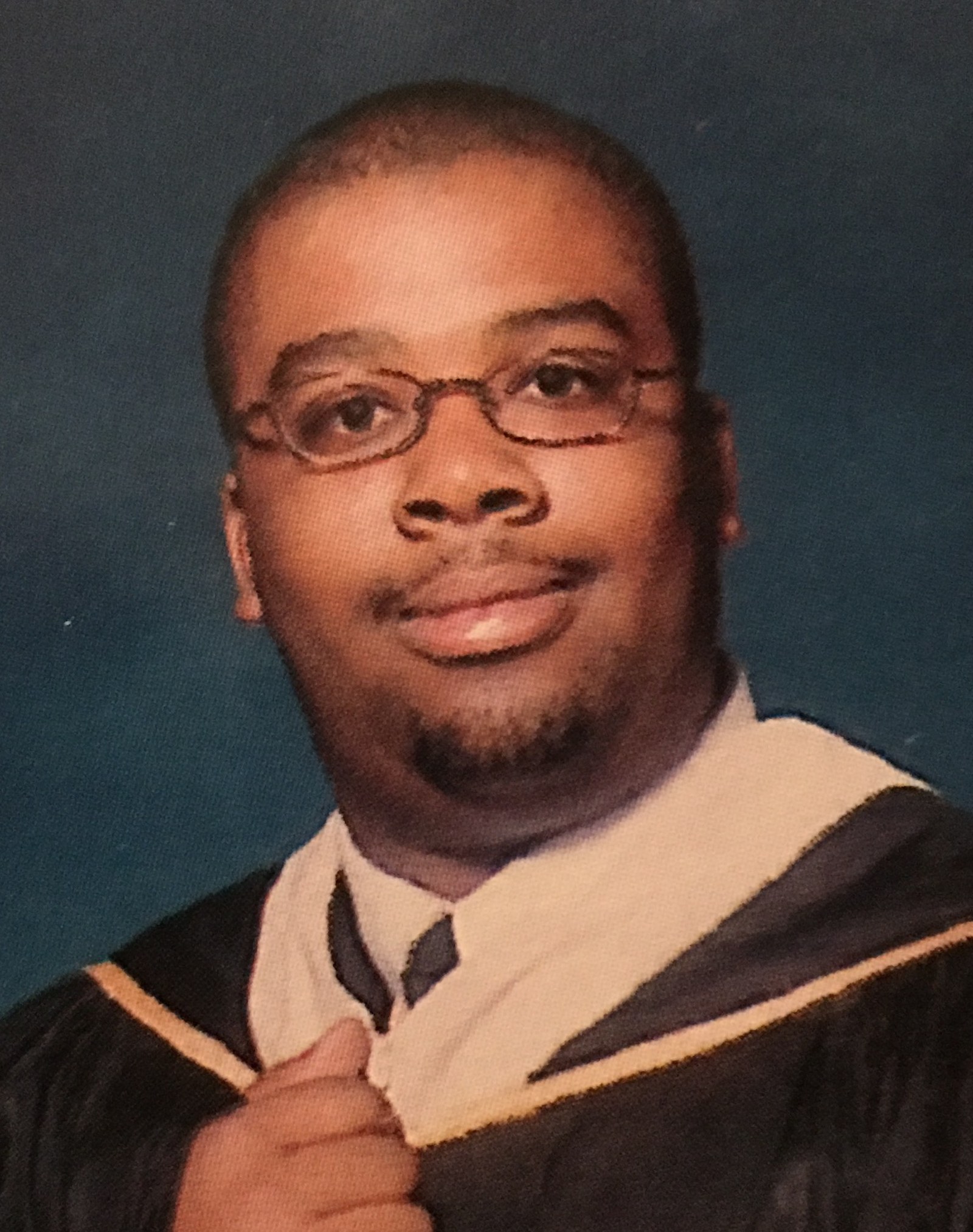 When I began applying for colleges my senior year, my extended family insisted that I attend a predominantly white institution like New York University or the University of California, Los Angeles. My strong grade point average and long list of extracurriculars meant to them that I should attend a more "suitable" school. However, during campus visits, I immediately noticed that the number of students who looked like me was few. Because of A Different World, I knew I didn't have to accept that fate. I didn't have to be an Other.
With my mother's blessing, I applied to an equal number of HBCUs: Grambling, Howard, Norfolk State, Southern University, and Morehouse. I wanted very much to study broadcast communication so I could become a music video director like my hero Hype Williams. I ultimately selected Bethune-Cookman University (then College), where I received my undergraduate degree.
As an HBCU alum, I look back on the early episodes of A Different World with a slight chuckle. Hillman could have easily passed for a predominantly white institution. The first season's plotlines were painfully generic. Students have to take care of an egg as part of a class project? A tired concept done on seemingly every other sitcom at the time. Dwayne Wayne getting stuck in the women's dormitory? Administrators would have caught wind of it immediately. Gossip at an HBCU travels faster than a running back at a homecoming game.
When industry icon Debbie Allen took the helm as director-producer in A Different World's second season, it changed the entire trajectory of the show. A graduate of Howard University, Allen added authenticity to a show that was in desperate need of it. Dry interactions were replaced with laugh-out-loud moments. Social issues rarely seen on television were explored in detail.
In one episode, Tisha Campbell is Josie Webb, a student coming to terms with her AIDS diagnosis. In another, Blair Underwood plays Zelmer Collier, an Army reservist preparing for deployment. His struggles mirrored the uncertainty of a country on the verge of what would become the Gulf War. Throughout the series, A Different World seamlessly blended political activism with the students' pursuit of love and better GPAs.

Hillman was fictional, but in many ways A Different World was true to my experience at Bethune-Cookman. Like Hillman, the cafeteria at my alma mater was the hub of activity on campus. The music pumping through the speakers was the soundtrack to our college experience. The servers in the school's blazing-hot kitchen would ask about my studies as they piled rice and gravy on my plate. They wanted to make sure I stayed on the path to matriculation. It was the nurturing environment an HBCU offers that sparked my interest in journalism as a career.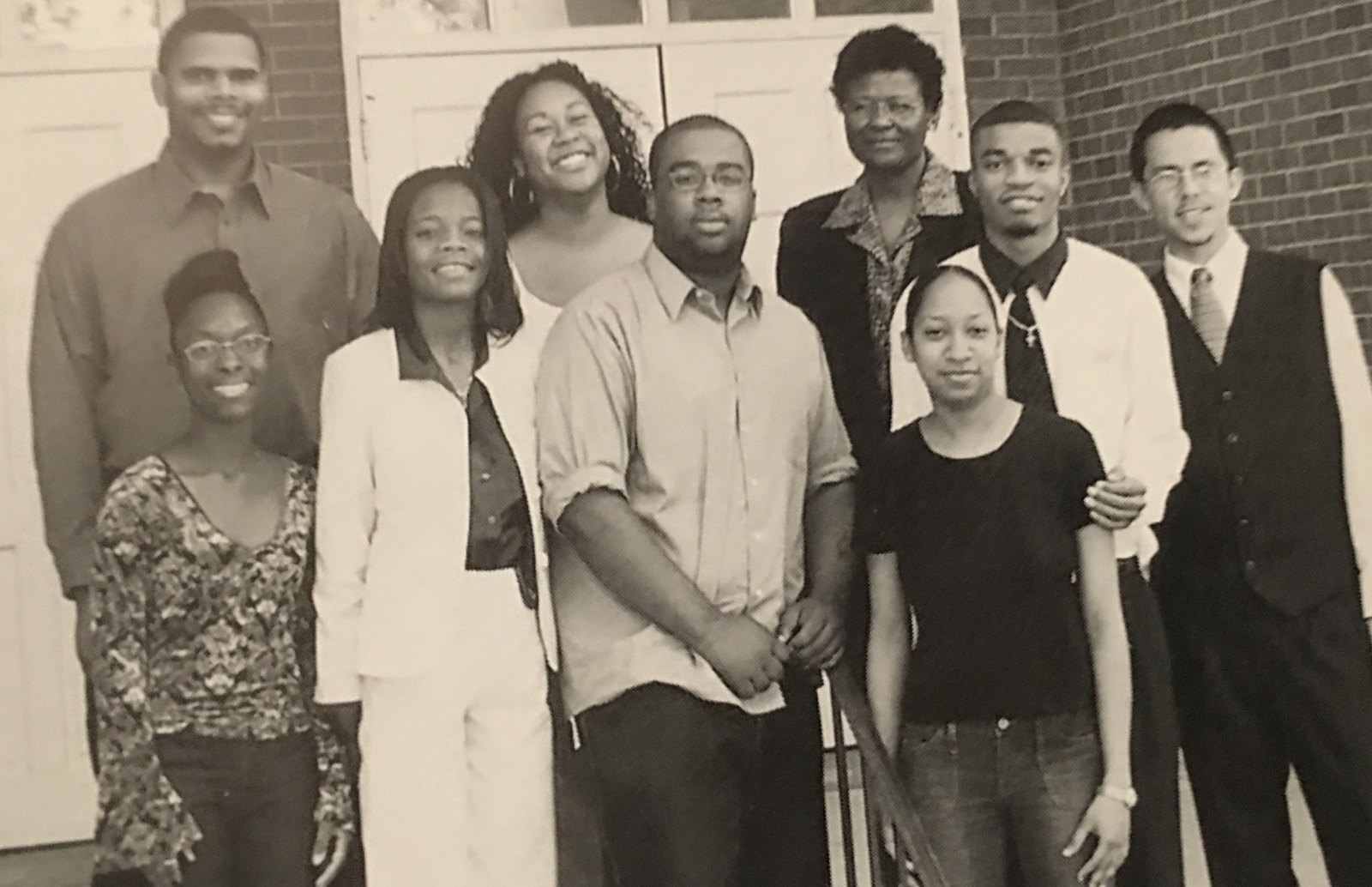 A Different World highlighted a hallmark of my HBCU experience: a support system that extends beyond the leaders who were physically on campus. In the episode "A World Alike," which centered on corporate divestment from apartheid-era South Africa, the walls of the common space are adorned with photos of exceptional black leaders. The Hillman student body is surrounded by a constellation of luminaries that included Thurgood Marshall, Martin Luther King Jr., Alice Walker, and astronaut Ronald McNair, all of whom attended one of the many HBCUs around the U.S.
From the first day of the school year on, the student body at a historically black college is educated about the legacy of scholars who came before them. Every HBCU student can name some of the famous alumni who once roamed the halls of their collegiate home. This sense of pride is further buoyed by the black Greek system. Even before I pledged Alpha Phi Alpha Fraternity, Inc., I could easily recite prominent Alphas: W.E.B. Du Bois, Jesse Owens, David Dinkins, Duke Ellington, Stuart Scott, and of course, Dr. King.
The moment I received my acceptance letter from Bethune-Cookman, I felt the importance that the scholarship I was awarded carried. I was expected to go on and do big things in the name of the university. Ten years later, I'm still reaching for the stars that my alma mater set my sights on.
My time at Bethune-Cookman inspired me to write DO U., a novel set on the campus of a fictional historically black college. It is an extension of the love for HBCUs that A Different World instilled in me when I was younger. I wanted my fellow alumni to see a reflection of themselves in books that are often as lacking in color as the pages they are printed on. I wanted my community to recall the warmth of their professors, to remember the electricity of a step show or the twinkle of the campus queen's tiara. I want readers to see us, the HBCU students and graduates who are interwoven in the fabric of this country.
Hillman is a fictional college but we all treasured it.
When I mention in conversation that I graduated from Bethune-Cookman, most white people return a shrug. The same statement to a black person usually results in an enthusiastic "I know Bethune-Cookman!" with a side-eye thrown in for doubting their knowledge of the HBCU family. You'll get the same reaction if you reference Hillman. It may have been a fictional college but it was one we all treasured dearly.
In the period that A Different World was on the air, there was a significant increase in new student enrollment at HBCUs. Netflix and Hulu nearly caused a frenzy when they added the show to their digital rosters. Every episode featuring the Hillman gang is now available for a new generation of viewers. Hopefully they are as inspired by the show as I was. Although the clothes, music, and cultural references on the show may mark a specific moment in black history, A Different World will always be timeless.