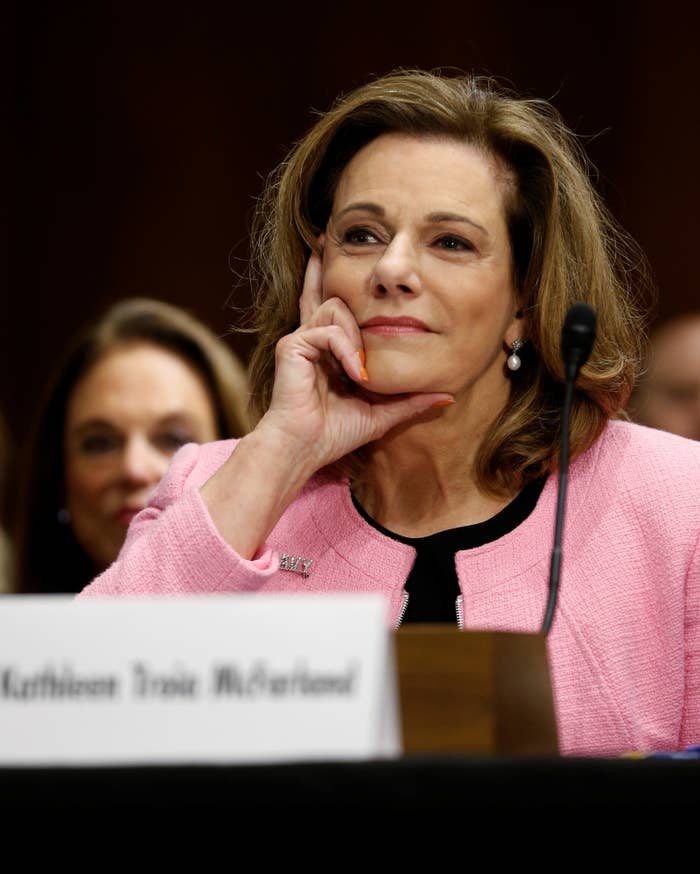 Fallout from the Russia investigation claimed another Trump appointee Friday with the withdrawal of K.T. McFarland from consideration to be ambassador to Singapore.
McFarland did not say in her letter to President Donald Trump why she was withdrawing. But her nomination, which had already been approved by the Senate Foreign Relations Committee, ran into problems in December after court documents suggested she'd lied to the committee about her knowledge of conversations between former Trump national security adviser Michael Flynn and then-Russian ambassador Sergey Kislyak.
"I am asking that you withdraw my nomination to be the US Ambassador to Singapore," she said in a letter. "I have come to this decision reluctantly, because I believe in your mission."
McFarland, who previously served as Flynn's deputy on the National Security Council, was nominated for the ambassador position in June. She was a member of Trump's transition team in December 2016, when Flynn asked Kislyak to have his government not respond to sanctions that the Obama administration had imposed over Russian interference in the presidential election. The conversation was monitored by US intelligence, however, and led eventually to Flynn's dismissal from the administration, reportedly for lying to Vice President Mike Pence about its content.
In July, McFarland had told Democratic Sen. Cory Booker of New Jersey in a written response to questions that she was "not aware" of Flynn's contacts with Kislyak. But when Flynn pleaded guilty to lying to the FBI, court filings showed that McFarland had known in advance that he would speak to Kislyak.
The Senate returned her nomination to the White House without action, a sign that it was in trouble, but the White House resubmitted it in January, leaving the Senate in a quandary about whether to consider it.
McFarland's withdrawal is the second by a Trump nominee whose name surfaced in connection to a guilty plea to charges brought by special counsel Robert Mueller.
In November, Sam Clovis, a Trump campaign adviser, withdrew from consideration for a senior position at the Department of Agriculture after court documents revealed that Clovis had supervised the work of George Papadopoulos. Papadopoulos also pleaded guilty to lying to the FBI about actions he'd taken as a Trump campaign adviser.