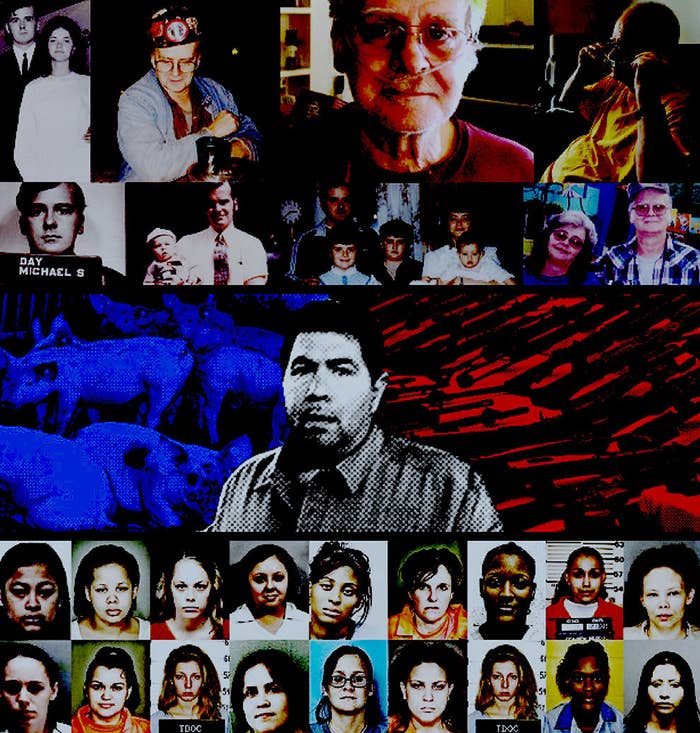 Hi all,
On Dec. 31, 2013, BuzzFeed News did not have an investigative reporting team. One year later, you have established BuzzFeed News' investigative unit as a blazing force, producing stories — large and small — that exposed injustice, corruption, and wrongdoing.
Eight of our most memorable investigations are compiled in this year-end post, but there were many others. Aram Roston was the first to kick down Cisco's door and lay open the kickback scheme the company was operating in Russia, and he also landed a fascinating scoop on the previously unknown negotiations to free Bowe Bergdahl. On the very competitive story about Los Angeles Clippers owner Donald Sterling, Ken Bensinger found that the head of the NAACP chapter that had lavished all those awards on Sterling was, in fact, an ex-judge who had been defrocked for accepting bribes. The guy promptly resigned from the NAACP. On another competitive story, Uber, Bensinger exposed how the company is steering drivers to buy auto insurance that can leave them in the lurch. Jeremy Singer-Vine teamed up with Joe Bernstein to reveal that a company, with the blessing of the New York City government, had installed radio beacons that can track your movements. Almost immediately after their story went live, the city ordered the beacons removed. Chris Hamby's reporting provoked massive outrage from Facebook and a top senator after he caught the DEA impersonating a woman online. John Templon discovered that tax collection scams have skyrocketed and he detailed the eye-popping military arsenal of the St. Louis County Police Department. (He also had fun analyzing how presidential press secretaries wriggle out of giving straight answers.) In her first post, Kendall Taggart snagged a leaked report on charities that rake in a lot but give out little. Jessica Garrison, iPhone camera in hand, exposed how former Los Angeles Mayor Antonio Villaraigosa infuriated his neighbors by letting one of his houses deteriorate into an "ugly" eyesore. Joel Anderson — who has moved to the National Desk but will always be an honorary member of our team — wrote one of the most moving features of the year: his father-son story about the two Michael Sams. And his reportage from Ferguson, Missouri, stood out from a massively crowded field by being consistently compelling, original, and vivid.
When our Editor-in-Chief Ben Smith hired me in late 2013, he wanted us to build a team that would blend the best traditions of newspaper investigative reporting with the tools and philosophy of BuzzFeed, a media company of, by, and for the social web. The body of work you've produced shows that we hit hard and move quickly — we love scoops and will continue to prize them. But blockbuster investigations are our bread and butter. They have been groundbreaking, bulletproof, and definitive. They have also been terrific reads — taut, compelling, and sometimes even funny (the most underrated quality!). Millions of people have read your stories, and some of those people have been moved to act. An activist group is trying to get a battered woman out of jail. A top NSA surveillance official has been removed from her job. And many media organizations have followed our stories, huffing and puffing to keep up with you. All in a year.
As you know, we are growing — stay tuned for some big announcements. But we couldn't expand without the guidance and smarts of Garrison, who has transitioned so smoothly and confidently into her new role as senior investigations editor that it feels as if she had always been doing it.
As thrilling and fulfilling as this year has been, it is, of course, just the beginning. The stories that you have planned for the upcoming year are even better. They have the potential to root out horrific harm to defenseless people and to expose corruption on a global scale. As one of my mentors, Paul Steiger, would say, these are stories with moral force.
I am the luckiest editor alive. Every day, I get to work with the best, most inspiring investigative journalists in the world. I am immensely proud of you.
Here's to an incandescent 2015!
Mark