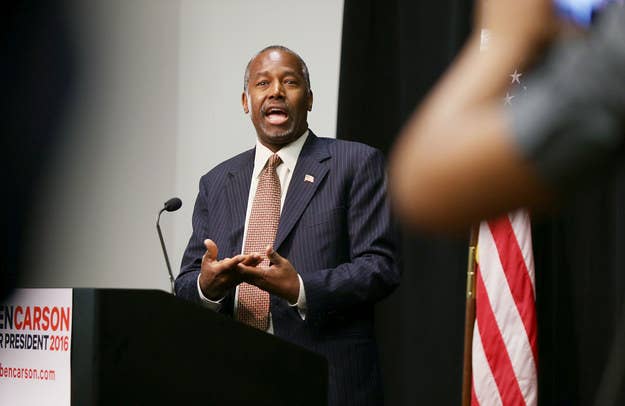 Republican presidential candidate Dr. Ben Carson said earlier today that over the course of this next year black Americans will realize they have been "manipulated."
"Well, I think American blacks over the course of this next year will begin to see that they've been manipulated, very, very largely and people telling them what they're suppose to think and what they're suppose to say," Carson said on The Mike Gallagher Show. "And more and more, I'm finding, [they] are thinking for themselves and are recognizing, you know, what really works for them and for their communities and so I believe that's a dynamic that's in the process in changing."
Carson was responding to findings in a recent YouGov poll where a near majority of African Americans disapproved of remarks he made on CNN, where he said he wouldn't "advocate putting a Muslim in charge of this nation."