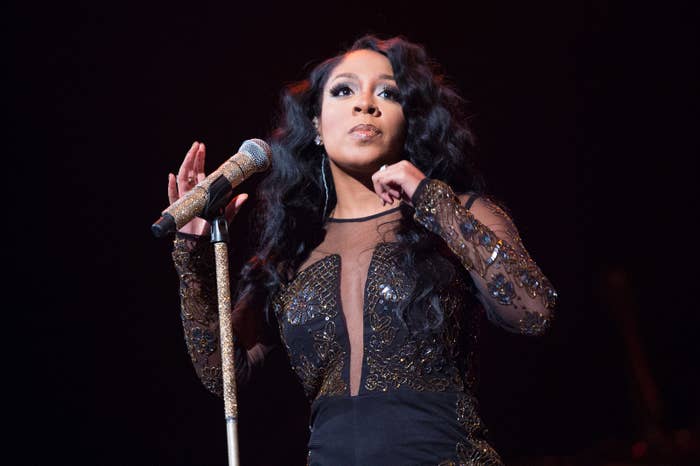 In a new interview with Billboard promoting her upcoming album Kimberly: The People I Used to Know, K. Michelle spoke out about her relationship with R. Kelly and and the abuse allegations leveled against him in recent months.
In July, BuzzFeed News first reported that R. Kelly is running an abusive "cult" and holding women against their will, according to police reports filed by alleged victims' families. Three former members of Kelly's inner circle told BuzzFeed News similar stories, and another woman — who said she had an abusive sexual relationship with R. Kelly when she was underage before singing a settlement agreement with him — came forward in August. R. Kelly has denied all of the allegations.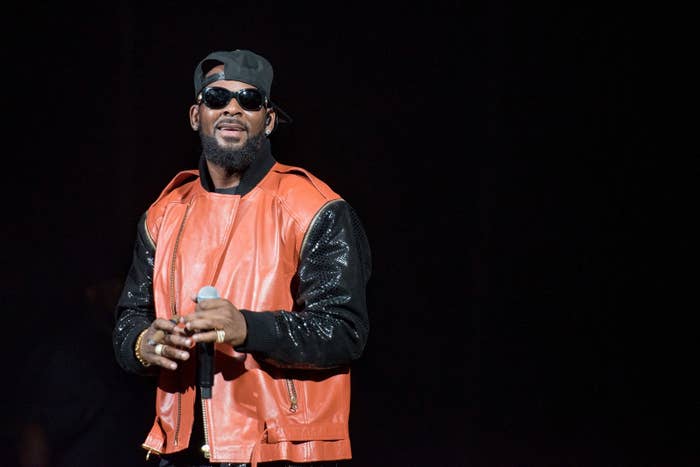 On her 2014 song "Build A Man," Michelle sang about her relationship with Kelly: "There was Kellz, he adored me. Loved to hear me sing but control me."
Asked her opinion about the allegations against Kelly, Michelle told Billboard that she's "not surprised by them," and said that she plans to speak up more about abuse as a result of the stories. "I do feel like it's my obligation as a woman to tell the truth and to do right by other females that are in the business and all these young women who don't have a voice," she said. "I've been going back and forth with how to speak about it and how to do right for those girls."

Michelle recalls visiting a blog and seeing people "tearing [up]" one of the accusers over the allegations. "It immediately brought tears to my eyes because I remember what that was like trying to tell about my abuse," she said. "I've dealt with other abuse and I tried to tell but when I was telling people were calling me a liar, they were bashing me, they were telling me I was hateful.
To read those comments about these women, these young women, these little girls and how people were so naïve to reality or just didn't give a fuck about the reality and to call these little girls liars and to really take them down, is something I don't really know right now if I'm willing to stand aside and watch it happen."
According to Michelle, it's the logistics of speaking up that she's still struggling with. "I can honestly tell you right now that I have yet to find the proper platform and the proper way to protect and voice my support for these women. I'm not here to bash but right is right and wrong is wrong," she said. "That's all I can really say right now."
Asked directly if she believes the allegations against Kelly, Michelle said that she "can't speak on it," but that she learned from her mentor that "it's just the right time and place to say things, to do it properly so that the people you're trying to help are actually helped instead of taunted. So I'll be speaking more about it but I'll be doing it in the right way."