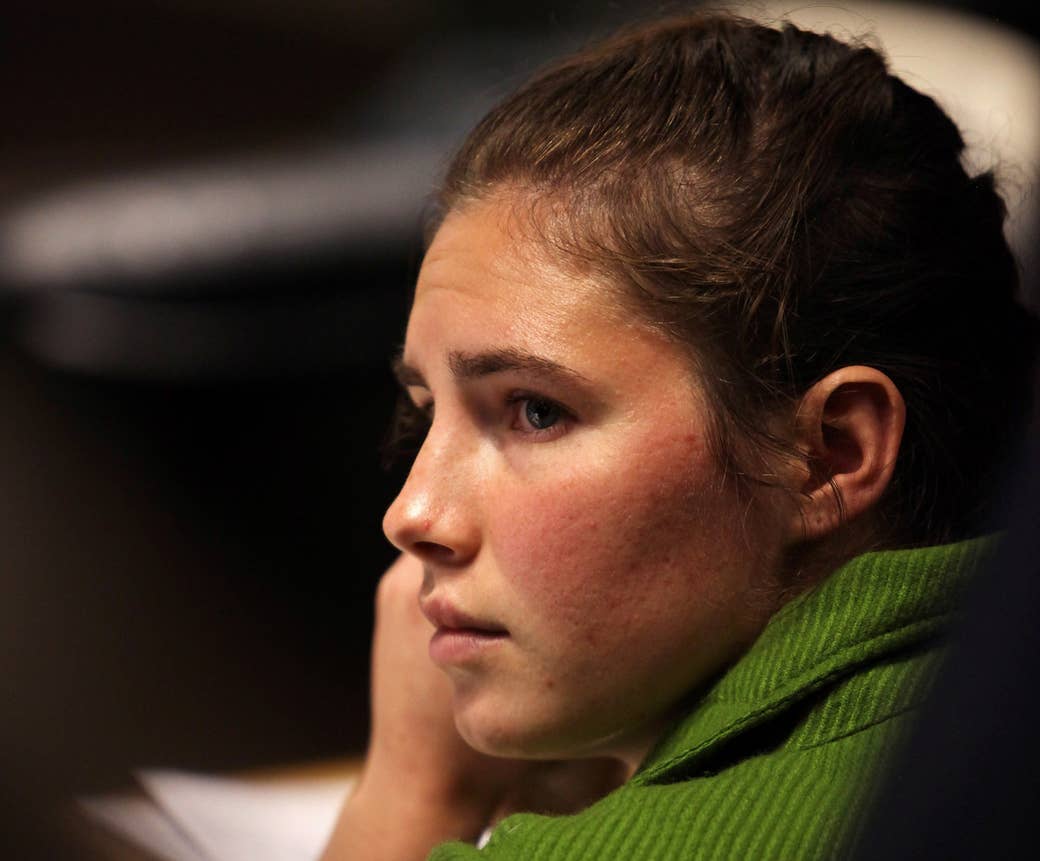 Netflix released two different trailers for its documentary Amanda Knox: one asking viewers to believe her; the other, to suspect her.
Those ads suggest a film along the lines of the many whodunit docuseries, podcasts, and more that have exploded in recent years. From This American Life's Serial to HBO's The Jinx to Netflix's own Making a Murderer, the latest wave of true crime series have drawn audiences in not only through sensational narratives, but also by deputizing them (intentionally or not) to become armchair investigators in the cases themselves. A cocktail of PI posturing and 24/7 social media chatter has empowered would-be Nancy Drews to churn out new theories, take to Reddit with old ones, and even write a viral petition or two.
Based on the trailers, it appeared that Amanda Knox would follow suit. Sure, most viewers would already be familiar with the basic outline and resolution of the case, which got huge amounts of international publicity: While she was studying abroad in Perugia, Italy, in 2007, Knox and her boyfriend of five days, Raffaele Sollecito, were (twice) found guilty by Italian courts, and then acquitted on appeal, of murdering Knox's roommate Meredith Kercher. But as with other cases that have been transformed into high-profile, obsessively followed true crime stories, the lack of a guilty verdict doesn't always make much of a difference. JonBenét Ramsey's family are still innocent in the eyes of the law; burping bathroom confession aside, Robert Durst was never charged (let alone found guilty) in the death of his wife Kathleen McCormack or teenagers Lynne Schulze and Karen Mitchell.
It would've been easy to paint Knox's case as one more unknowable "did she or didn't she" mystery and ride to ratings glory on a wave of viewer speculation. Especially because of the salacious coverage of her story — which included countless primetime specials, magazine articles, and tabloid headlines alleging that the "Shameless in Seattle" student was part of a "killer orgy" — many question Knox's innocence to this day.
But instead, Amanda Knox does something refreshing: It reminds viewers that its subjects are human. Unlike its docuseries kin, it doesn't seek to uncover new evidence about what happened to Meredith Kercher that night in November 2007, to retry Knox and Sollecito, or to condemn the Italian prosecution team for their myriad mistakes. Instead, it leans on long, intimate interviews with the case's central players that emphasize what it was like for them to live through an almost decade-long nightmare.
If there's a villain, it's neither the exonerees nor the devil-fearing Italian prosecutor Giuliano Mignini — who, thanks to his well-meaning misogynist grandpa vibe, is perhaps too easy to sympathize with onscreen. Instead, it's then–Daily Mail reporter Nick Pisa, who gleefully details how he helped make the "Foxy Knoxy" case a global obsession by, for example, publishing Knox's diary entry listing her sexual partners, which she wrote after prosecutors lied to her about testing positive for HIV. Could he have verified those claims before outing her on the cover of a tabloid?
"It's not as if I can say, 'Right, hold on a minute. I just wanna double-check that myself in some other way,'" Pisa says in the film, smirking. "I mean, goodness knows how. And then I let my rival get in there first before me, and then, hey, I've lost a scoop."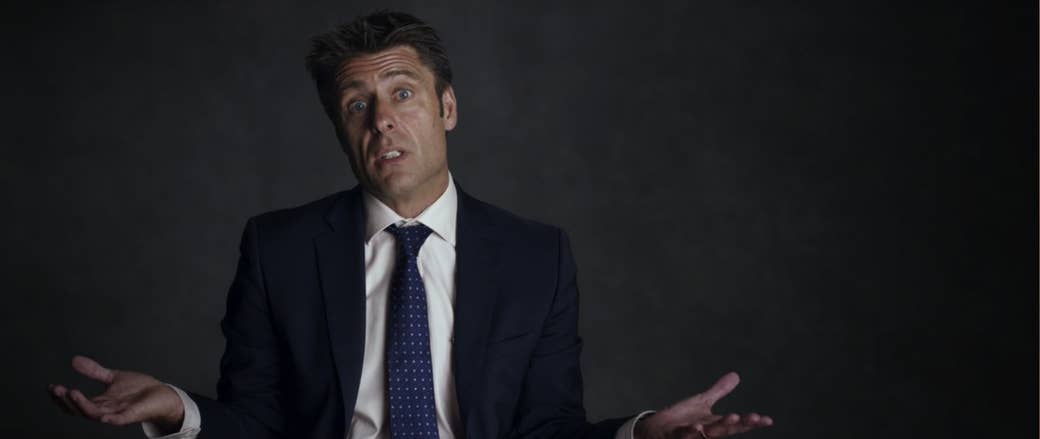 As for the two trailers? "That's, of course, from the marketing department," said Brian McGinn, who directed the film with Rod Blackhurst. Over the phone, McGinn explained how he crafted Amanda Knox as a response to the feeding frenzy that enveloped her case at the time, and the way we continue to turn real-life tragedies into bingeable entertainment.
"From the beginning, we didn't want to make a whodunit," he said. Though they started working on the film in 2011, McGinn said, the Italian Supreme Court made a final ruling in 2015, confirming and widely publicizing their subject's fate.
As a result, McGinn said, "It's so fundamentally different than the Robert Durst story or from the Steven Avery Making a Murderer story or even from Serial — no one knew about the Adnan [Syed] case prior to Sarah Koenig digging into it." That Knox's trial (and appeal, and new trial, and acquittal) were already well-known, McGinn said, "allows us to not only try to provide some clarity for people who are still not sure about the way those verdicts were reached, but also allows us to expand outward from there and ask: How did those narratives get constructed that formed those belief systems on either side?"
"Hopefully," said McGinn, "the conversation can start there, rather than relitigating a case that's already closed."
Of course, public fascination with crime narratives — fictional or not — is nothing new. "In Cold Blood, for example, came out in the '50s and is still iconic today," McGinn said; in one particularly cringey moment in the doc, Mignini explains that Sherlock Holmes inspired him to become a prosecutor. But between then and now, the tools for would-be crime solvers have changed. One person's well-meaning search for justice is another's personal hell, where victims' families and the accused are dissected online long after they have been exonerated.
Even Dean Strang, the criminal defense attorney given the Tiger Beat treatment after his appearance on Making a Murderer, said that the overwhelmingly pro-Avery response after the show aired is just as "artificial and distorting" as the hate mail he received during the original trial. "Neither of them represent any particular reality other than what's going on in fevered social media at the moment among a self-selected portion of the population," he told The Capital Times in 2015.
These series tend to overwhelm the viewer with information, heightening the passionate social media response, and — unlike the Knox documentary, which runs just 92 minutes — tend to be hours long, leading viewers to believe they are experts who know the case inside and out. But of course, viewers aren't actually close enough to the story to know what they might be missing — or misinterpreting. When Serial subject Adnan Syed's new trial was announced in February, the family of Hae Min Lee, whose murder was at the heart of the podcast but whose family chose not to participate in it, said that the much-hyped trial "reopened wounds few can imagine" and that "unlike those who learn about this case on the internet, we sat and watched every day of both trials — so many witnesses, so much evidence."
It's a problem McGinn is very aware of. "We all have so much information at our fingertips now. You could go online and get every piece of information about this case, analyze it, and think that one thing means [something], but another person could look at that fact and see something completely different." McGinn was firm on this point: He does not want his documentary to inspire that response. He can rest easy knowing it won't; however, the reality is that resistance to fuel speculation will probably disappoint some viewers.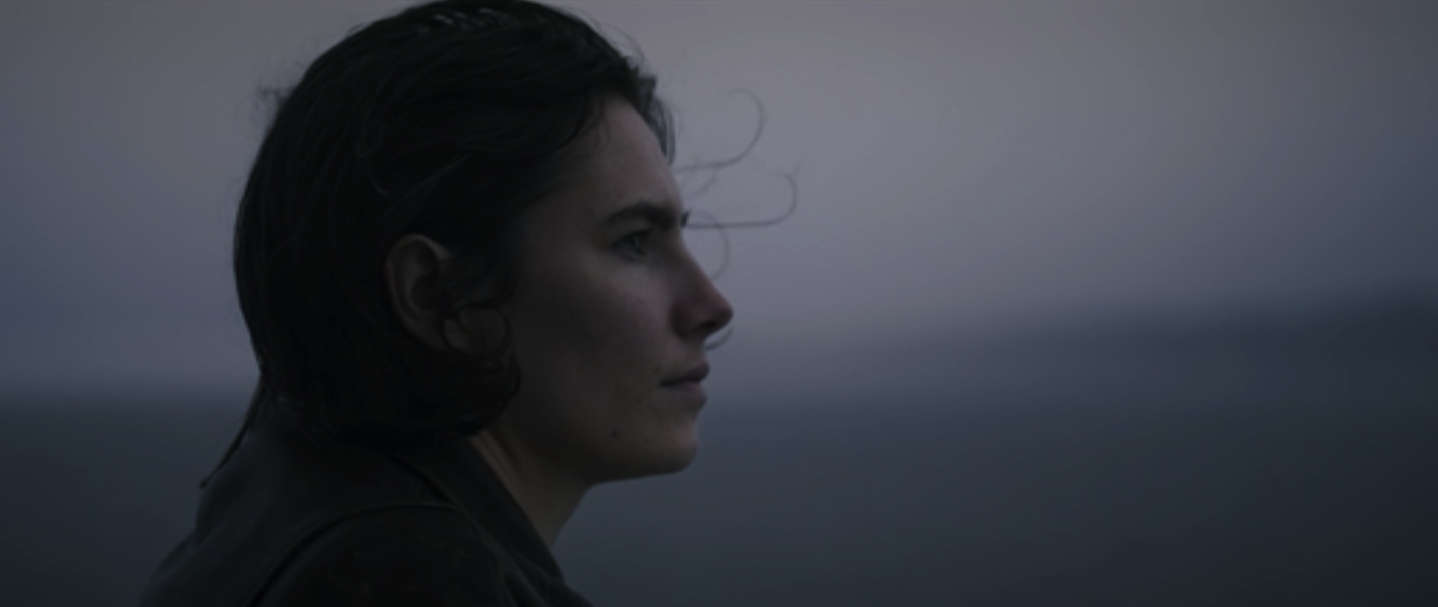 Instead, the film is quiet. Unlike a primetime interview, it doesn't probe Knox for details about her personal life today, instead lingering on melancholy b-roll footage of her puttering around Seattle. Knox looks the part of the typical crunchy Pacific Northwesterner (her preferred term for sex is "making love"), unloading groceries into a white house surrounded by trees, where she makes pasta-for-one and sips a glass of red wine. It's clear cooking isn't the only way Italy has stuck with her.
"I really thought I was going to be OK," she says, "but I wasn't the same person to come back to Seattle. The whole world knew who I had ever had sex with." Filmmakers capture the emotional moment when the Italian Supreme Court decision was made, with Knox surrounded by her family and calling Sollecito over the phone ("We're free!" she cheers in Italian, jumping up and down). You see how Sollecito's life was shaped, too. Though I'd remembered the well-circulated video of him and Knox kissing outside of the crime scene, I hadn't recalled that he spent six months in solitary confinement. "You have to wonder, what is it that everyone really cares about?" Knox says quietly in voiceover, toward the end of the film. "But...how entertaining."
Even the attorney for Rudy Guede — the man who was actually convicted of the murder, and, according to the movie, the most reasonable suspect for who "really" did it — illustrates how a verdict (or the facts) is only one part of what it's like to live through these spectacles. "Ask the others who had a better defense," the attorney says, defensively. "Rudy will be getting out shortly. The others still have to face a trial."
Though Knox has been twice acquitted, including by the Italian Supreme Court, she has been forever marked as a murderer in a way Rudy Guede never will be, because of the way her story became the public's story. And the central tragedy, Kercher's death, has also been twisted by the media narrative around the murder. The film only provides glimpses of Kercher and her family, who did not participate in the documentary; as it often happens in the genre, the grieving family's desire for privacy results in their suffering being minimized — onscreen and even in this article.
"This year in particular, there's a little bit more of turning the camera back on all of us in term of how all of us, including the filmmakers, play a role in these stories," McGinn said, noting that 2016's acclaimed docuseries O.J.: Made in America also encourages that kind of self-examination. "All of us look at our fascination of turning into all of these other stories and go, 'Why is it that I have that urge? Why is it that I'm staying up late for the next episode of Serial? Why is it that I want to watch Making a Murderer?'"
It's a question viewers will keep asking; new episodes of Making a Murderer are coming soon, and similar series are sure to join them. If any of these projects result in justice for the wrongfully convicted (or at least, the unfairly tried), it's hard to deny they provide some glimmer of good. Knox herself says she's declaring her life to the endeavor, telling ABC News, "I am never going to be free of having had to go through that experience. There is no way I can go back to being the person who I was before all of this happened. … What matters to me is if I can make a difference to someone else."
But even if these series occasionally offer the possibility of righting wrongs, they come with a huge caveat: the risk of turning real tragedy into a game for viewers. Instead of searching for a guilty party, Amanda Knox pursues a quest for a different kind of empathetic truth. Not the unknowable facts of what happened the night of, but what it's like to live through the wreckage.