Police In Paris Continue Search For Gunman Who Opened Fire At A National Newspaper
The man who opened fire Monday at the headquarters of Libération, a major French newspaper is still on the loose.
Updated – Nov. 19, 11:12 a.m. ET
There were conflicted reports that the gunman had been arrested by police on Tuesday morning, however, it appears he is still on the run.
According to the French authorities, here is a picture of the suspect: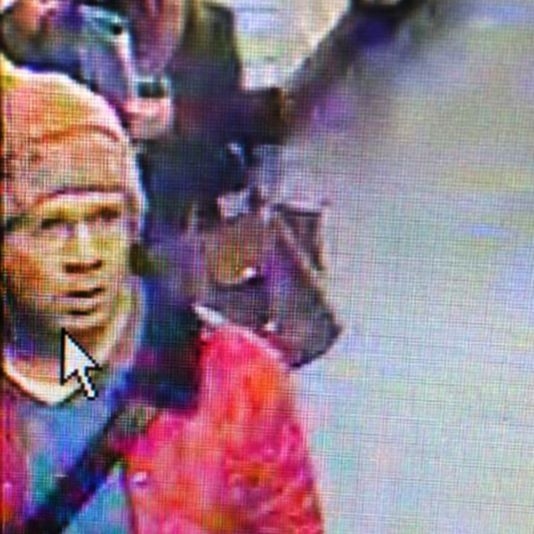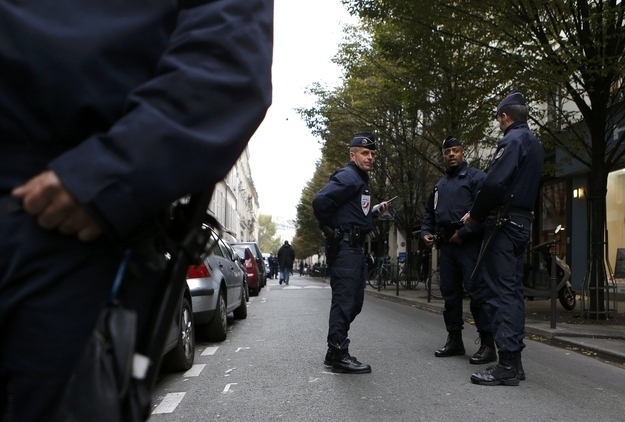 At 10:15 a.m. French time on Monday, a man armed with a rifle, opened fire at the headquarters of Libération, one of France's leading newspapers.
He shot a photographer's assistant in the chest and then walked out of the building. On Monday, the victim was in critical condition at a Paris hospital.
The victim came out of a coma on Tuesday morning but is still under close medical attention.
Here is the video report made by Libération following the attack (in French):
Fabrice Rousselot, the editorial director of Libération, denounced this "heinous attack against the press."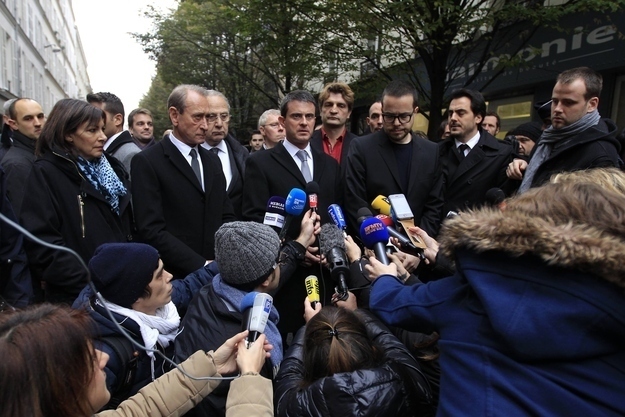 According to a tweet from Libération, the newspaper was also the victim of a denial-of-service attack after the shooting.
The newspaper confirmed it was an actual DoS attack on its website, and not a problem of traffic.
At 11:40 a.m., on the opposite side of the city, a man opened fire in front of the French bank Société Générale, in La Défense, Paris' financial district. No one was hurt but the gunman fits the description of the attacker at Libération.
In a tweet, the bank confirmed the attack and said there were no injuries and that the police were investigating.
Twenty minutes later, according to the police, a driver was taken hostage by the same man. The gunman forced the driver to take him to the Champs-Elysées.
The French authorities said they were looking for "a caucasian male, between the age of 35 and 45, with gray hair and a three-day beard."
According to French TV station BFM TV, the same man tried to attack two of its journalists on Friday morning.
According to BFM TV, here is a picture of the potential suspect :
It was taken on Friday, during the attack at the TV station.
The security camera footage taken at the station on Friday was released today. You can see the gunman entering the building, firing his rifle twice and leaving without hitting anyone.
French President François Hollande released a statement following the attack. He asked Manuel Valls, the minister of interior, to "mobilize all the resources available to [...] arrest the perpetrator(s)."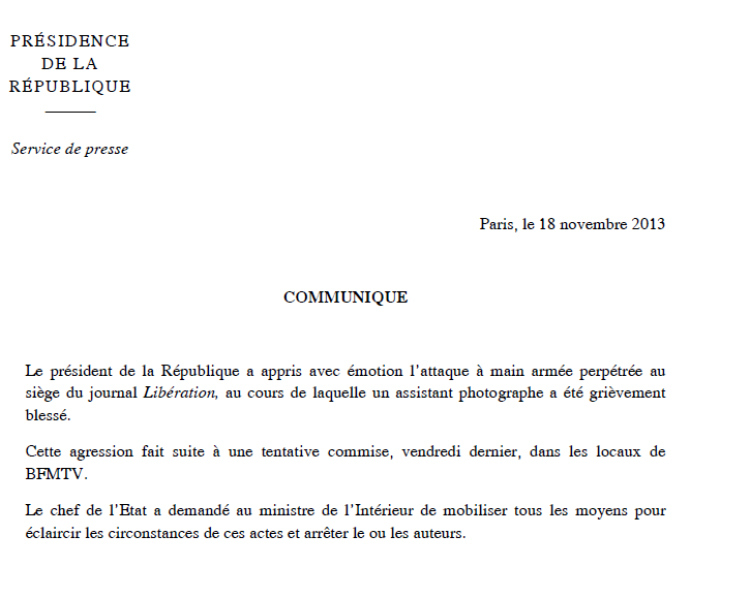 Monday afternoon, all the Parisian newsrooms were under police protection.