Sananas is a lifestyle YouTuber from France. She has 1.7 million followers on YouTube, and millions of followers on other platforms.
On Friday, she posted a video entitled "How my body changed? Anorexia, diet and real solution," in which she gives advice and explains her eating habits.
In the video, she says she loves Coca-Cola, and that she eats low-fat products — such as low-fat butter and loads of frozen foods — and drinks prepared juices. She also advises people to do a lot of sport.
While some fans liked the video...
...many people took issue with her advice.
People pointed out that the ready meals recommended in the video were "stuffed with bad fat."
And that Coke Zero and fruit juices are not advised when you're on a diet.
Others have requested that the video be removed.
It was quickly noticed that many of the products mentioned in the video were sponsored.
In the description of her video, Sananas wrote that St Mamet's stewed fruit, which she praised, was a "sponsored product."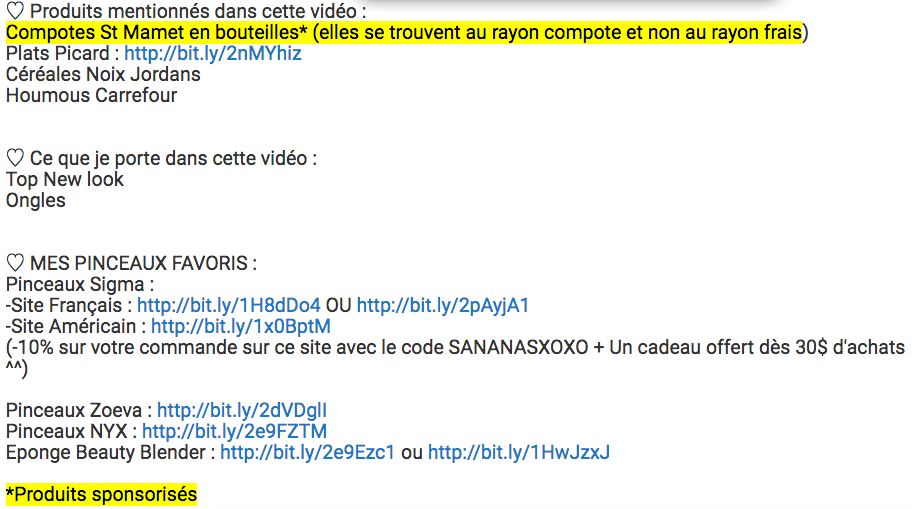 In response to the video, Laura Schellino, a dietician with a nutrition blog, posted a long thread that received a huge amount of attention. In her tweets she called it "not very pretty."
She considers these tips especially "scandalous" as the YouTuber has young teenagers among her followers — a group far more likely to be affected by eating disorders.
Schellino said that low-fat products swap out fat for sugar, making them bad for you.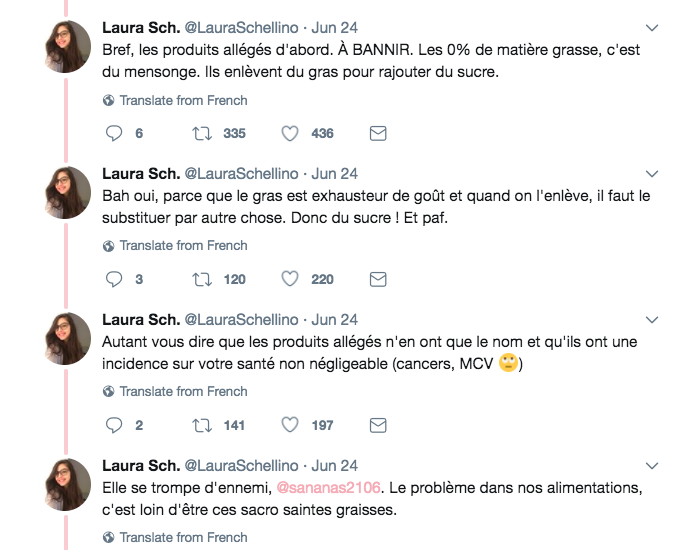 And that priority should be given to vegetable oils, such as olive or rapeseed oils, rather than eating low-fat butter.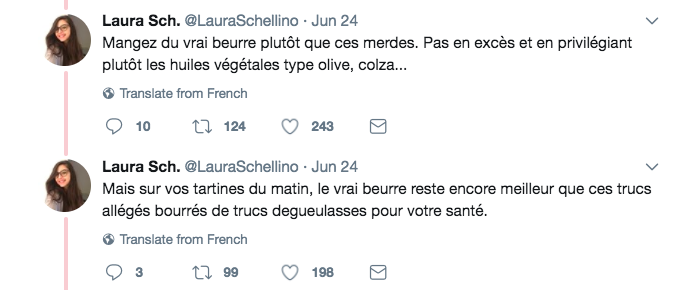 She strongly advises against drinking Coke Zero and fruit juices as these products contain a lot of sugar, and explains that it is better for people to use a juicer to make their own fruit juices.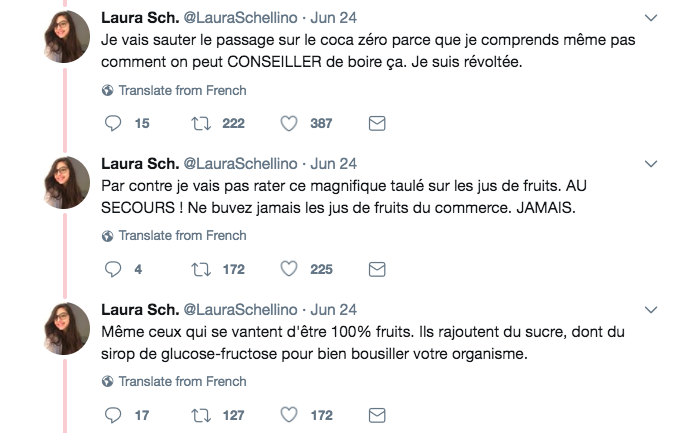 Schellino also said that the frozen meals promoted by Sananas should be removed from supermarkets as they are full of additives.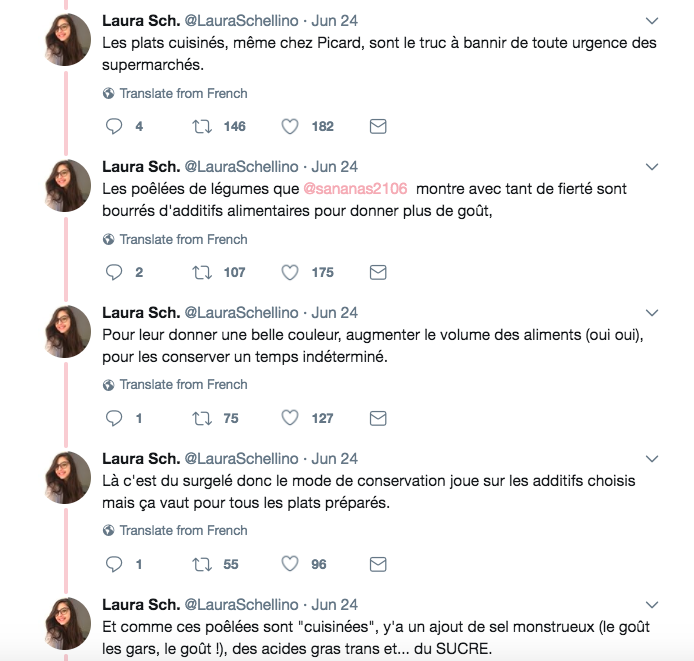 On Sunday, Sananas said that the video "is my experience, and that I'm not a nutritionist." She writes: "I'm talking about my personal change."
Buzzfeed News has contacted both Sananas and Laura Schellino for comment.