Alain Donnat is a 63-year-old from Is-sur-Tille, Côte-d'Or, France. He recently retired from his job as a gym teacher at Collège Paul Fort, which he'd been doing for almost 38 years.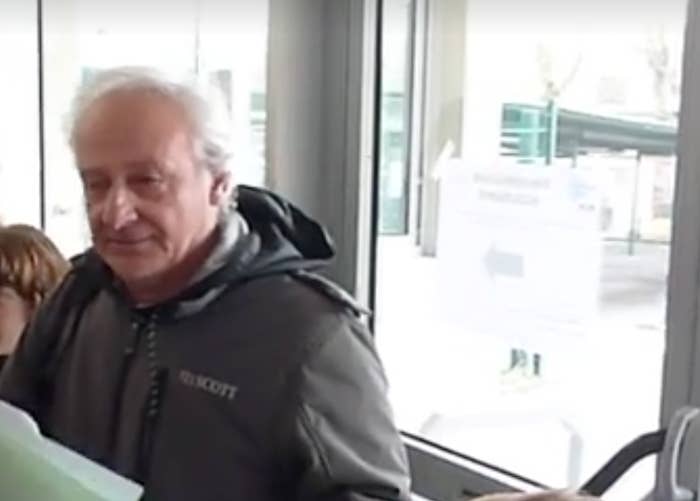 On his last day of work last Friday, students from the school prepared a surprise for him by forming an honor guard for his departure.
Upon leaving the teachers' room, Donnat saw that students had positioned themselves on both sides of the hallway to clap him out.
The rows stretched throughout the school.
All 700 students attending the college participated in this incredible surprise.
And Donnat was clearly very moved.
Just as he was reaching the exit, the students chanted his name.
The teacher did not speak up, but he did wave goodbye to the assembled crowds.
His wife, Muriel Donnat, posted footage of the moment on Facebook. The video has been viewed over a million times in the past week.
Numerous former students posted comments on the video thanking Donnat for his years of service.

Donnat told BuzzFeed News, "It was a magical moment," and said he credits his students for keeping him going for all these years.

"The reason I had energy up to the very last day is thanks to my students passing it on to me," he said. "We need to change our perception of young people."

"Young people are capable of capturing emotions and spreading them with others," he said. "The most precious of gifts is what our students give back to us — their authenticity and generosity."