On Feb. 16, Geller tweeted one of her articles, titled "Riots in Paris: No-go zones extend as violence spreads ACROSS FRANCE."
In her article, Geller mentioned the urban violence that took place in support of an alleged rape victim during his arrest on Feb. 2 by the police in Seine-Saint-Denis. She also said news vans were set on fire during a demonstration on Feb. 11.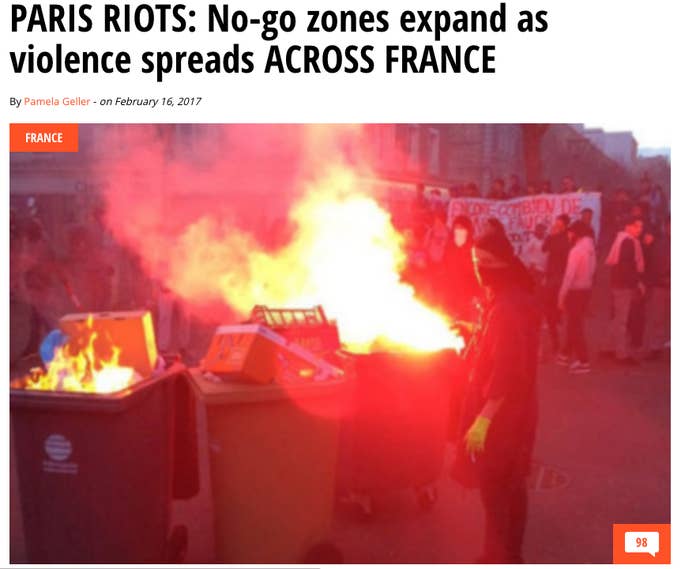 She highlighted a series of areas across France that she claimed had seen "mass riots," and referred to French President François Hollande as "Prime Minister."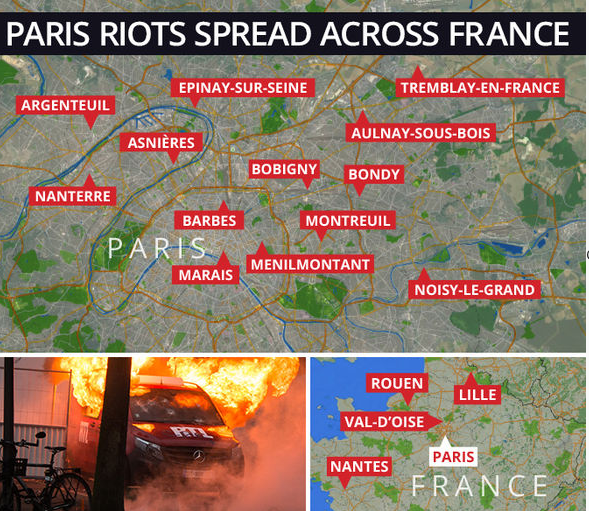 Many French Twitter users tweeted at Geller, telling her there were no riots.
Some sent her photographic evidence from Paris.
And the Marais neighborhood of Paris.
Also from Lille.
And from Nantes.
And this shocking image from Val d'Oise.
People laughed.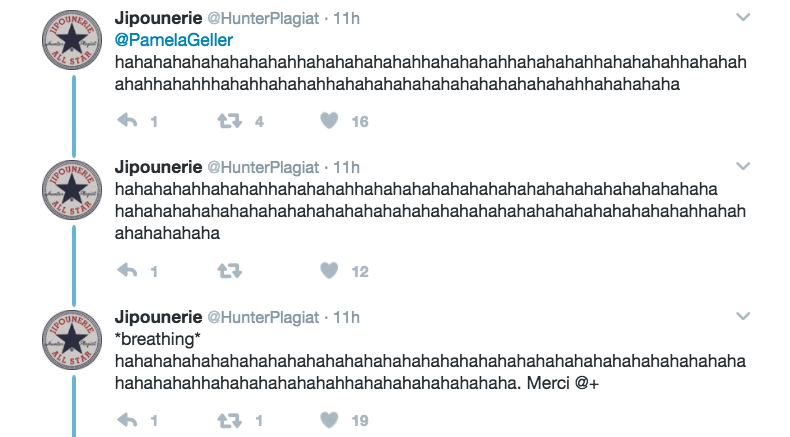 Others asked Twitter to suspend Pamela Geller's account.
And some people began talking nonsense. Just for fun.
It just got really silly.
This is not the first time American news sites have reported "no-go zones" in France.
in January 2015, an expert on Fox News claimed there were "no-go zones" in Paris that would only be accessible to Muslims. The US network later apologized to the French, and the mayor of Paris announced that she would press charges against Fox News.
UPDATE
In an email to BuzzFeed News, Geller provided a link to a recent Daily Express article on demonstrations and said:
"The incidents I reported on in Paris all came from published reports in recognized mainstream news outlets. Scapegoating me for passing on those reports is typical of an establishment media that is bent on covering up the havoc that Muslim migrants are wreaking in France and elsewhere in Europe. The rioting in Paris was abundantly documented by numerous establishment news services. Numerous videos have been published. Taking pictures of areas in Paris to which the riots did not spread and using them to claim that there were no riots is the height of dishonesty from a mainstream media that is being increasingly exposed for the leftist propaganda organ that it really is."