Late last week, Rihanna called out French President François Hollande on Twitter asking if he got her letter about "Education Cannot Wait," a UNICEF project aimed at helping children in crisis-hit countries get access to education.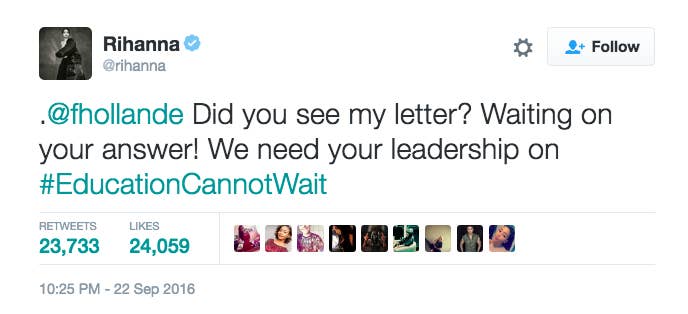 The French president promptly replied: "Dear Rihanna, thanks for your commitment. You will receive my detailed response. In fact, education is the top priority."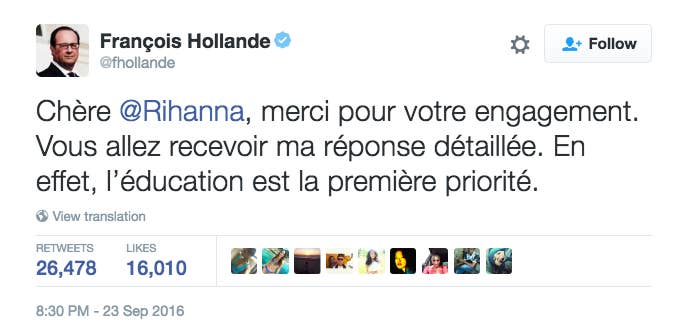 So, end of story, right?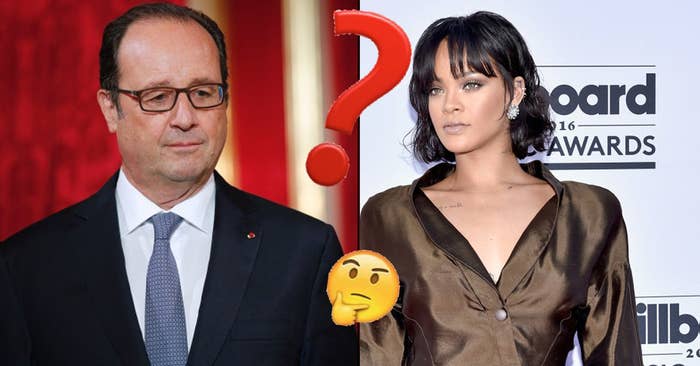 The saga was soon to continue thanks to @sadgirlthea, who began posting a fanfic story about Hollande and Rihanna with the words: "Fanfic to come very soon!"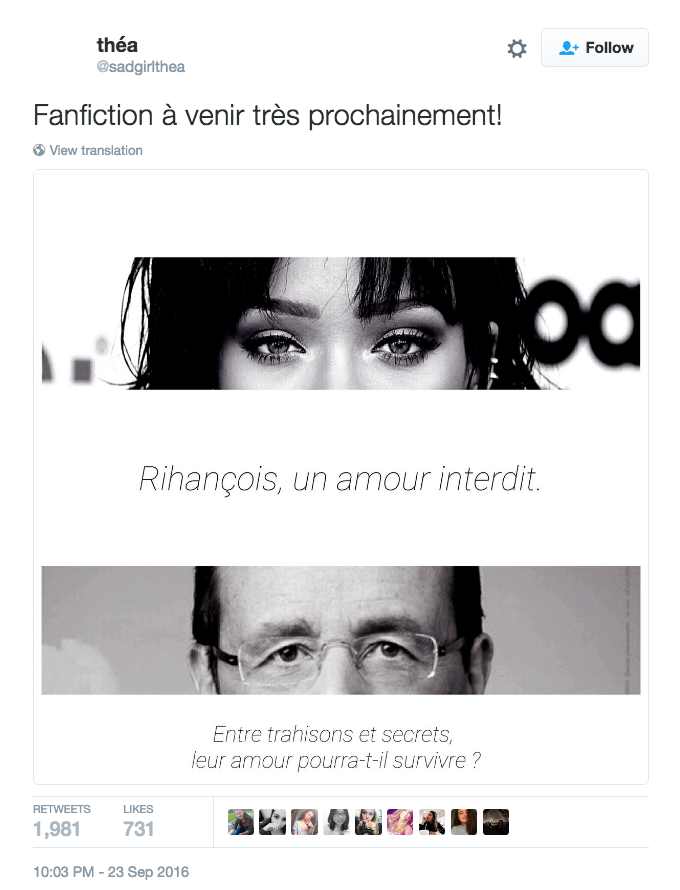 YOU READ THAT RIGHT, THERE IS SERIOUSLY AN HOLLANDE-RIHANNA FANFIC. Entitled: Rihançois: Forbidden Love.

Théa then posted a series of tweets with screenshots of the beginning of the story.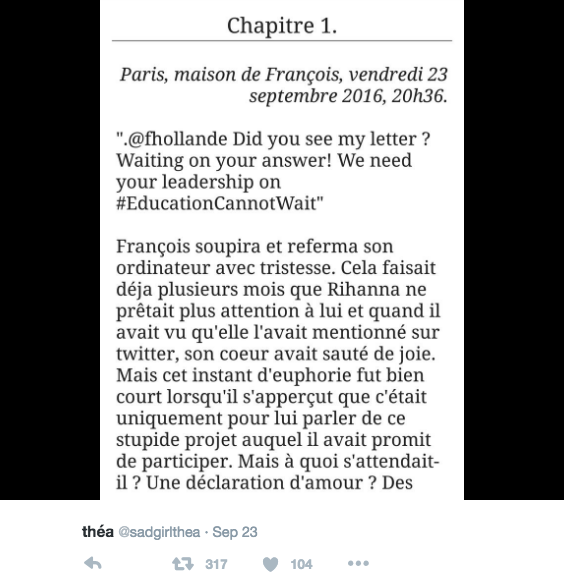 This is real life. This is happening.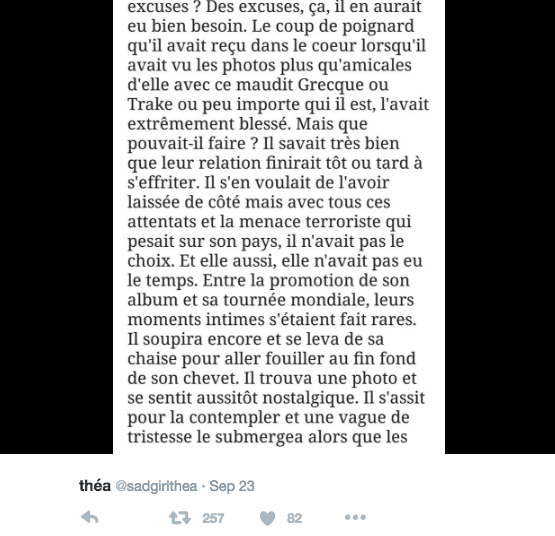 And of course, French Prime Minister Manuel Valls, Canadian sweater enthusiast Drake and Presidential Hugger Kendrick Lamar also feature in the story.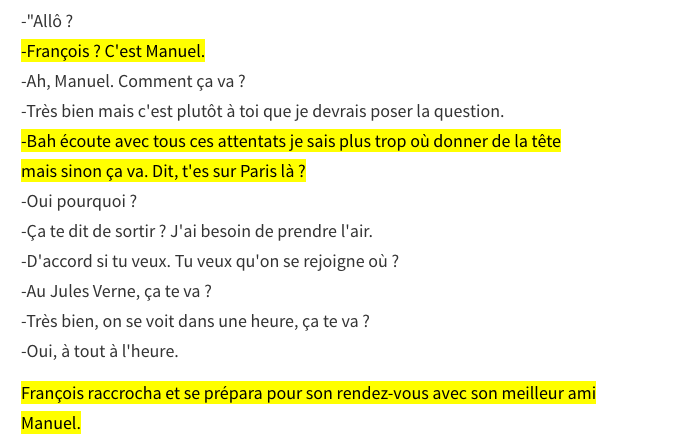 Of course, the internet is here for it because it fits perfectly in the Venn Diagram of "Goddamn Hilarious" and "Why Would You Possibly Do This."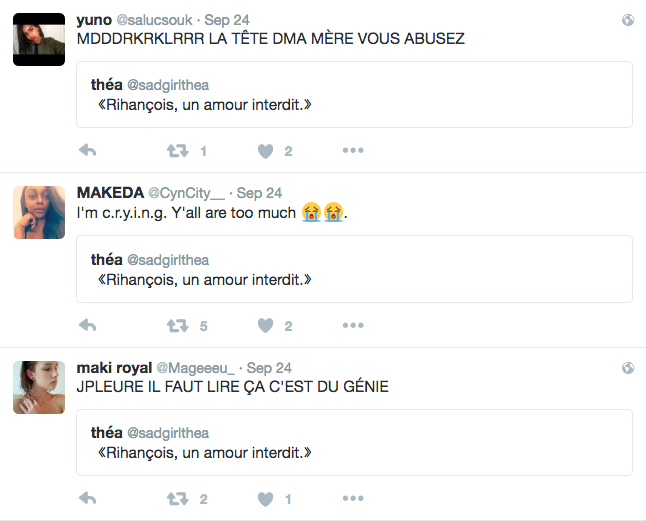 As one woman put it: "I am done."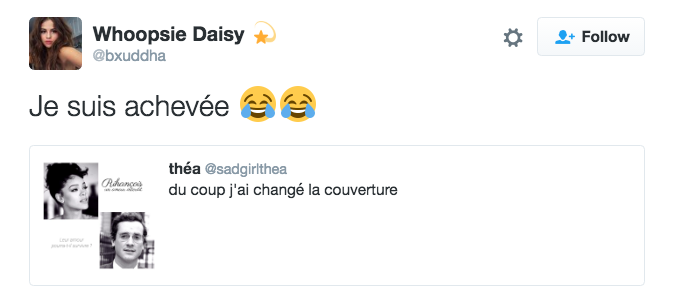 SO MUCH THAT, LIKE US, THEY'RE WRITING IN ALL-CAPS.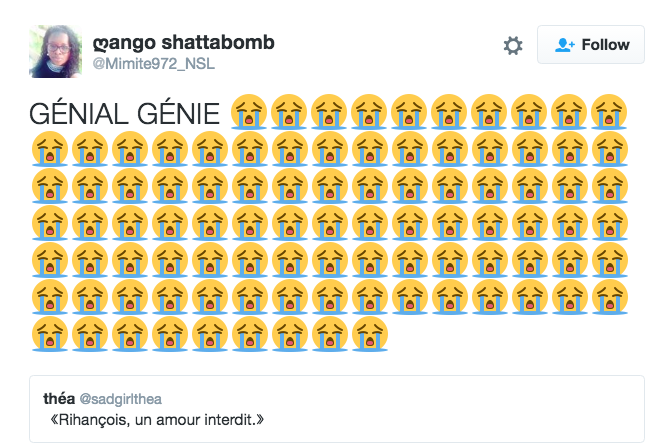 People are shipping Rihançois. Like, opening their own shipping line and purchasing shipping ships to contain the total tonnage of shipping happening.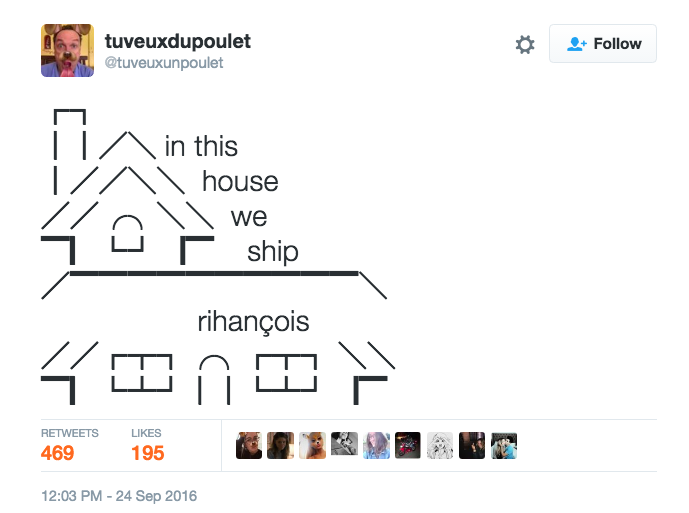 The first tweet has been retweeted more than 1,400 times.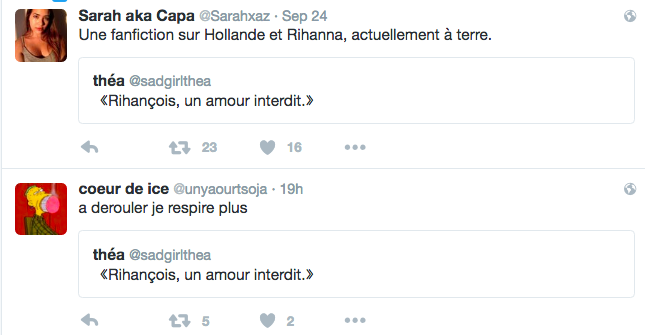 And the readers, they want more. MOAR.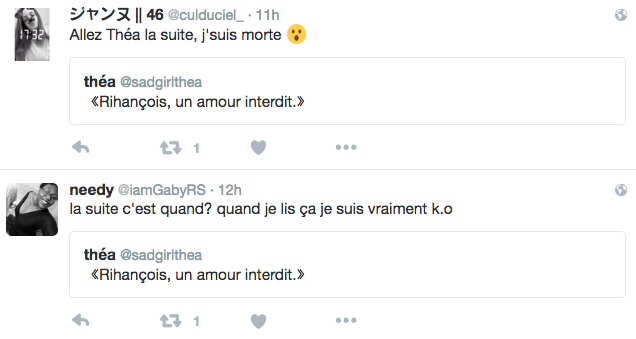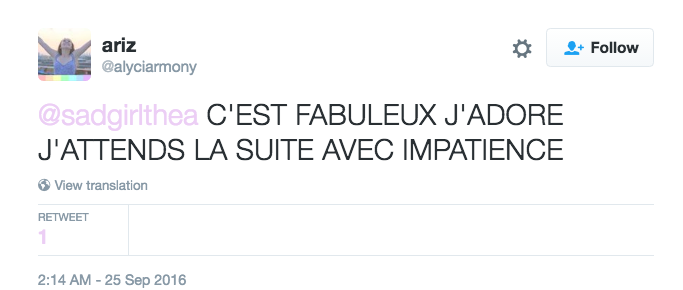 And some sweet, sweet, not at all horrifying to picture lovemaking. 😱🍆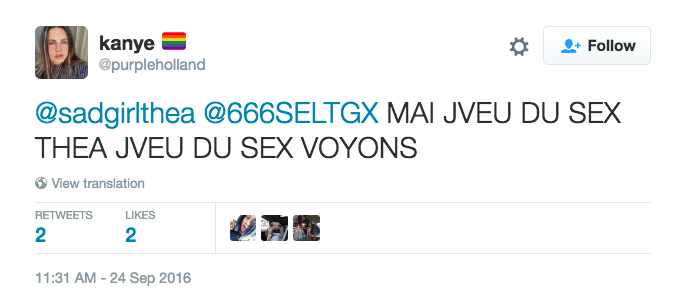 "Every time I write a new chapter, I think they won't go together at all, but the reaction from people is so amusing to me, it makes me want to continue the story," Théa told BuzzFeed News.
"In the beginning, I wanted a sad ending," says Théa, who says she's 15 years old and a student in a French-Gabonese high school in Gabon. "But in the end, I don't know how it's going to end. The end will come to me as I'm writing." She added that she's in the middle of writing a new chapter, which she'll post "tonight or tomorrow morning."
So what will become of Rihançois? The suspense is killing us.