In 2010, Argentina became the first country in Latin America to pass a law allowing same-sex couples to get married. Since then, the country has seen an increase in support of marriage equality.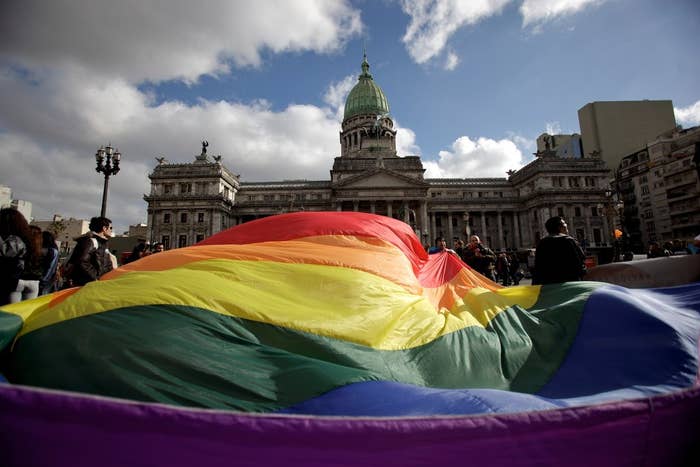 A BuzzFeed/Ipsos poll from this May showed a surge of support for same-sex marriage in Argentina, by as much as 11% in the last two years.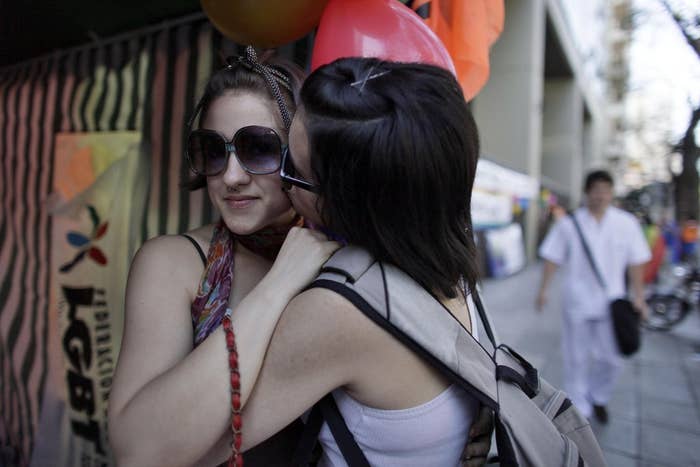 BuzzFeed News spoke to several Argentine same-sex couples to find out how their lives have changed since they got married.
Matías Kirschenbaum and Gustavo Lento Navarro have been together for the past 28 years. "Marriage used to mean nothing for both of us," said Kirschenbaum. "After a while, we thought it would be a nice thing to do to support the law."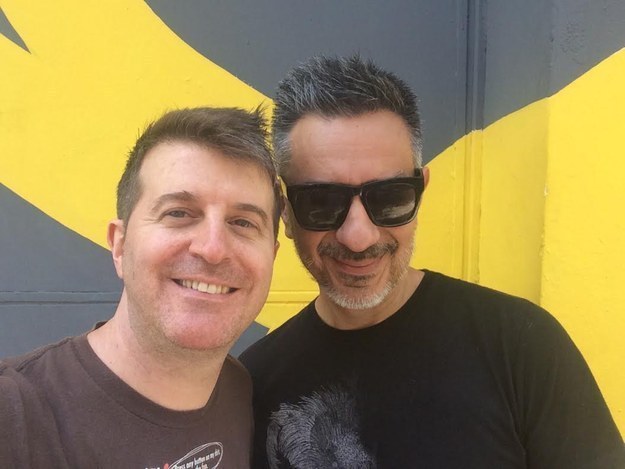 Although Lento Navarro says that he considers marriage an anachronistic institution, he also admits that partnering with Kirschenbaum was a good idea. "In our families, we are the ones who have stayed together the longest," he said.
"Our parents split up, our brothers have been in relationships for fewer years. And now we are the go-to people when it comes to talking about married life," he said.
Not everyone was happy about the new law back then, including then-Cardinal Jorge Bergoglio, the current Pope Francis. He even called it "a move of the Father of Lies" — aka The Devil — against what he described as "God's plan."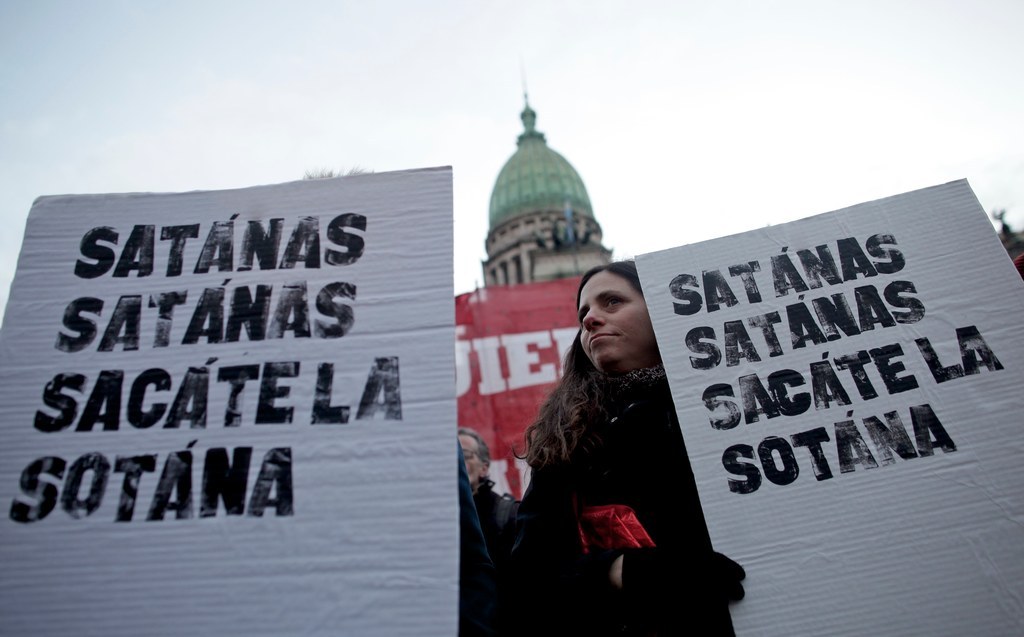 According to the Argentine Federation of Lesbians, Gays, Transsexuals and Bisexuals (FALGBT), almost 9,500 same-sex couples got married in the first five years since the law took effect.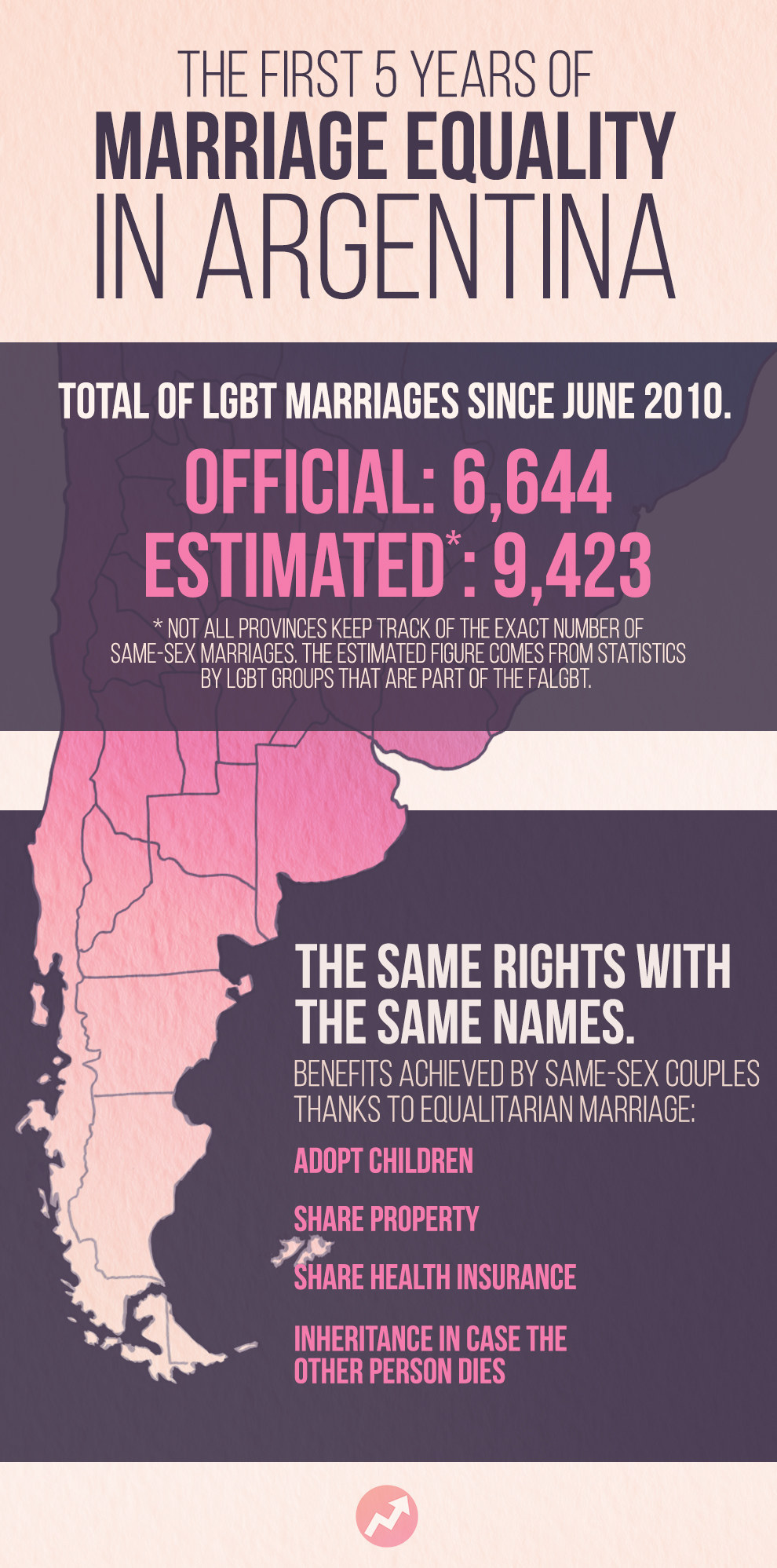 "We agreed on marrying because of activism," said Valeria Chávez, "and because I wanted to conceive a child with the person I choose without having to ask anyone for permission." She married Yanina Amaduro in Sept. 2011.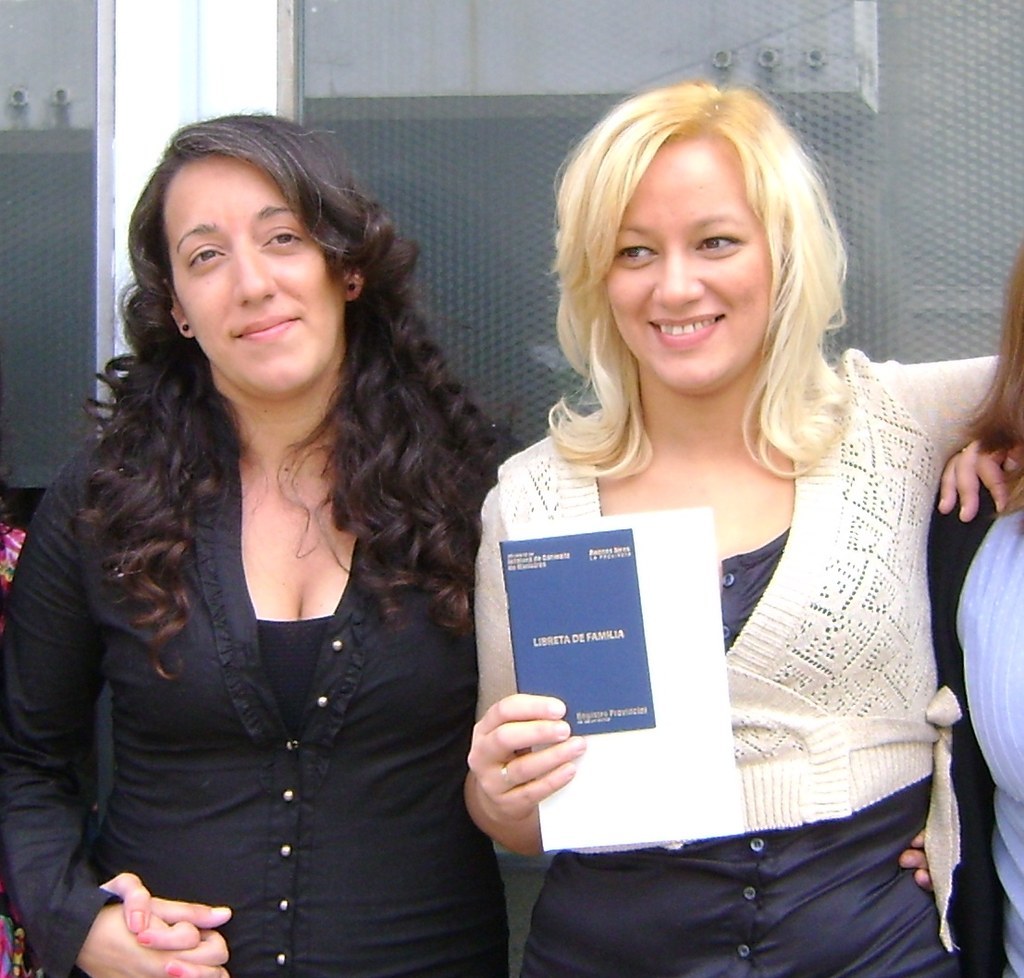 "We are lucky because our friends and relatives have always supported us," Amaduro said.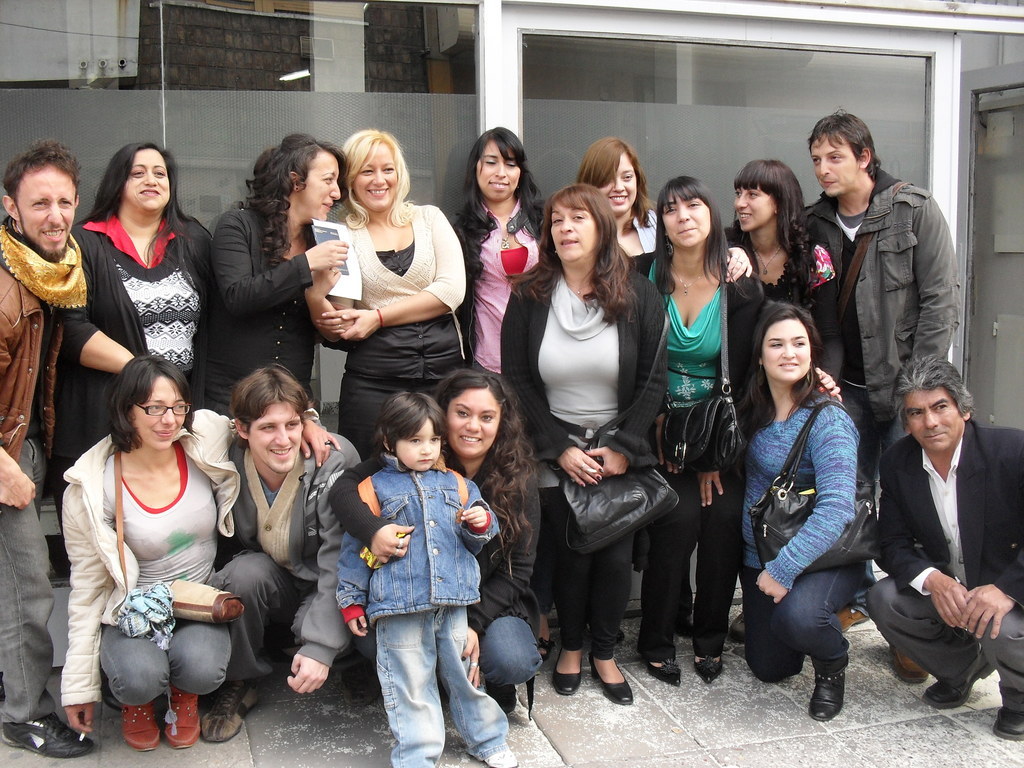 For Chávez and Amaduro, the first female couple to get married in the city of San Martín, in Buenos Aires province, the same-sex marriage law means nothing without other related policies.
"The same-sex marriage legislation sparked many debates, but the law was complemented with others, like the one about gender identity, which allows people to change their gender and name in their IDs, which really contributed to the inclusion of trans people, especially at work. But there's still a long way to go when it comes to equal opportunities," said Chávez.
And not everyone is supportive, even five years after the same-sex marriage law's enactment. "The sexual education bill is a pending step forward, because it would tackle discrimination and bullying," Amaduro added, referring to a bill currently under discussion that aims at regulating sexual education at schools.
"The same-sex marriage law is important for us to stop being in the shadows of our society," said Leonardo Le Bihan, who is marrying Lionel Fischer on Aug. 28.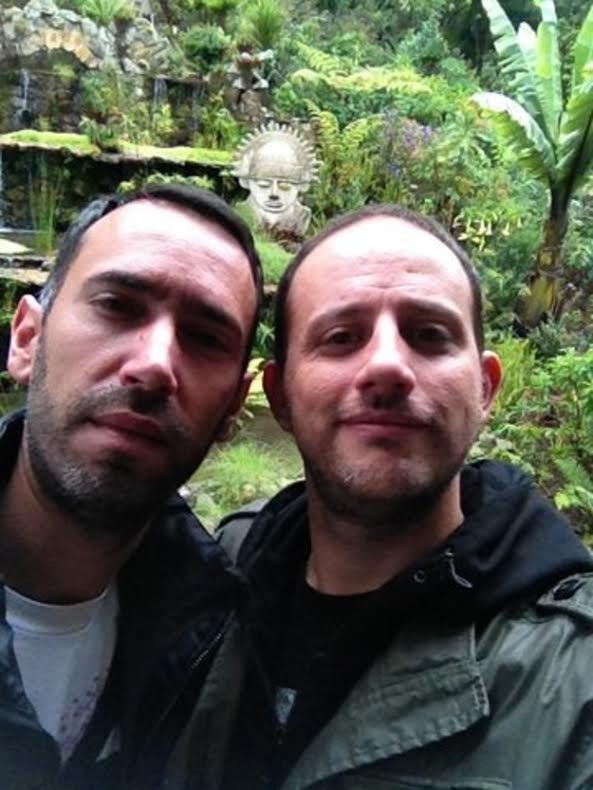 "We shouldn't be resigned to a ghetto anymore," Fischer said, "because we are not. We are a reality."
"And marriage is a step forward to advance in this society, to break the prevalent sexist model, and to show that the male-dominated culture is not the only one."
Le Bihan and Fischer met in 2009, through an online dating site that no longer exists. After living together for six years, they got engaged. Fischer says that marriage, for him, is mainly about romance: "It means a step forward in our relationship ... we have built a life together. In case anything bad happens to one of us, I would like the other one to inherit the property, for instance. Having the same rights of heterosexual people is important to me."
Tomás Balmaceda and Franco Torchia said they were deeply in love but they actually got married to contribute to the bigger LGBT cause. "Same-sex marriage is a political conquest, an act of rebellion," Torchia said.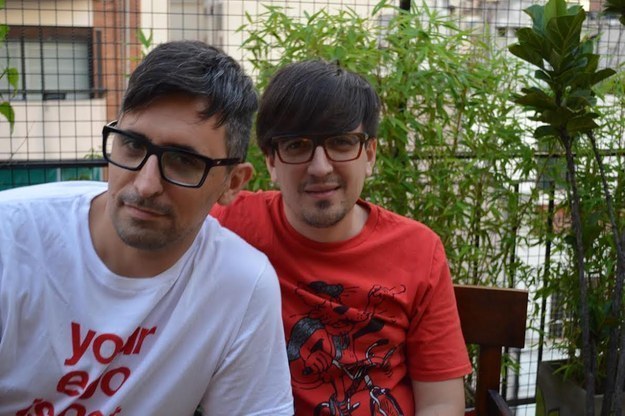 "The law has never been about same-sex marriage but about the universal right to get married," he continued.
For his partner, Balmaceda, many heterosexual couples end up married to comply with several social norms and not in the name of love. "The idea of marriage connected with love is degrading. To many people, it's just another slot to fill in their resumés. It's imposed to both men and women — because of pregnancy, economic interest, because one of them has an issue that they would like to cover up with marriage," he said.
"In our case, marriage doesn't have to do with love. I am in love and I think it will last forever but I don't think marriage is meant to last a lifetime," Balmaceda said.
Balmaceda and Torchia got married a year after they met in 2012, just months after Balmaceda's sister died of cancer. For their families, it meant a way out of sorrow. It also helped Teresa, Torchia's 6-year-old daughter from his previous relationship, enjoy a new father in her life.
"It's really moving to see Balmaceda's relationship with Teresa. They love one another, they created a really nice intimate space between the two of them. For me, it's the first time in my life I have a family. A family that I want, that I choose."
"For me, 'family' used to be a really negative, poisonous space. Now, not anymore," Torchia says.