On July 19, Melissa Tuffner was found unconscious on a street in Glew, an hour away from Buenos Aires, the Argentine capital. Three days later, she died from an internal bleeding caused by severe beating. It's still unclear who murdered her and why.
Tuffner wasn't robbed. She still had her money, her ID, and her cell phone with her when she was found, her sister Daniela told local media.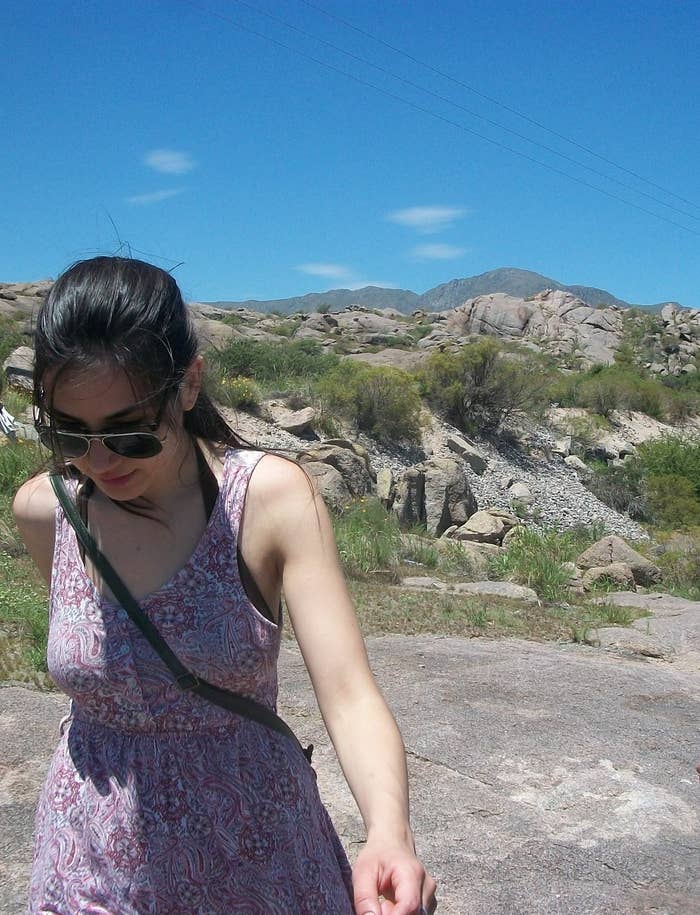 The death of Tuffner, 22, occurred at a time when Argentines have been passionately taking part in #NotOneLess (#NiUnaMenos), a social movement in South America against gender-based violence.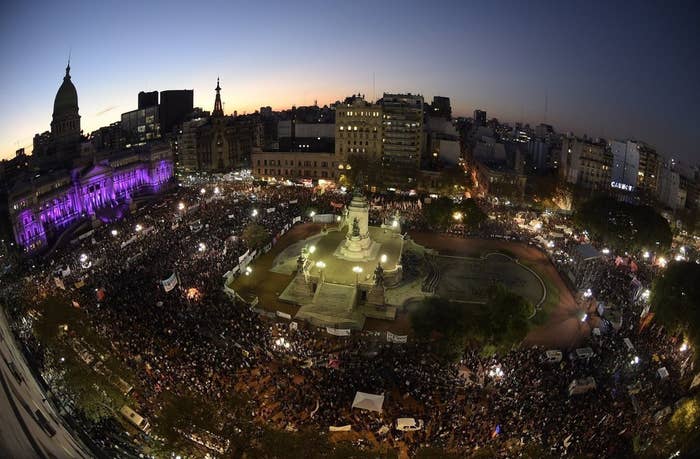 Now Tuffner's friends and family are asking for justice, seeking witnesses on social media to find out what really happened that day.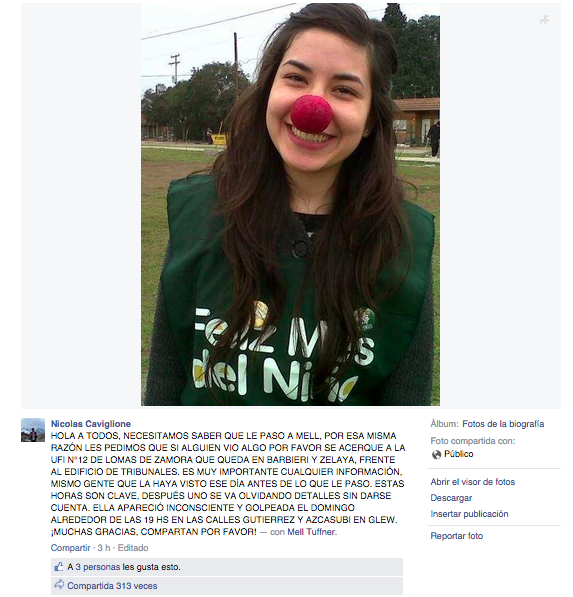 Some people, like her brother, are expressing their pain on Facebook: "I woke up with the illusion that all this was just a nightmare, but it isn't the case. ... I won't ever get used to not seeing you every day. ... I love you and I miss you."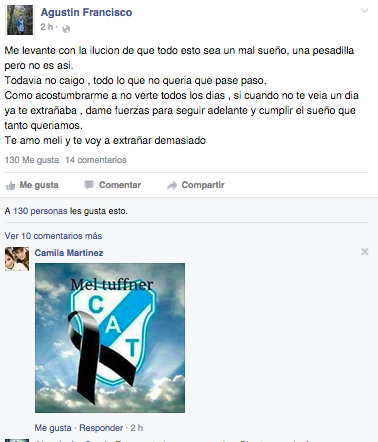 "It feels so awful knowing that you can't walk on your own in your own city, in your own neighborhood. #NotOneLess," one of her friends posted on Facebook.

"You will always be remembered, your inner light," a friend from her former school posted on a Facebook group.
Tuffner had an active social media life. On her Facebook account, she would joke with her friends. One day, one of her friends used her account to post an update making a reference to a boyfriend.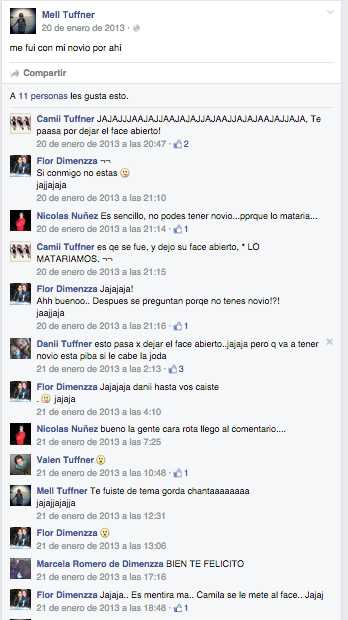 The update, which was posted as a joke by Tuffner's friend, read, "Bye, bye, going out with my boyfriend." But Tuffner had never mentioned her boyfriend on any of her previous posts on social media, so everyone commented with surprise. One of her friends later said that a common friend had logged into her account and updated her status as a joke.
Tuffner posted a lot of photos of her on her profile, many of which showed her smiling.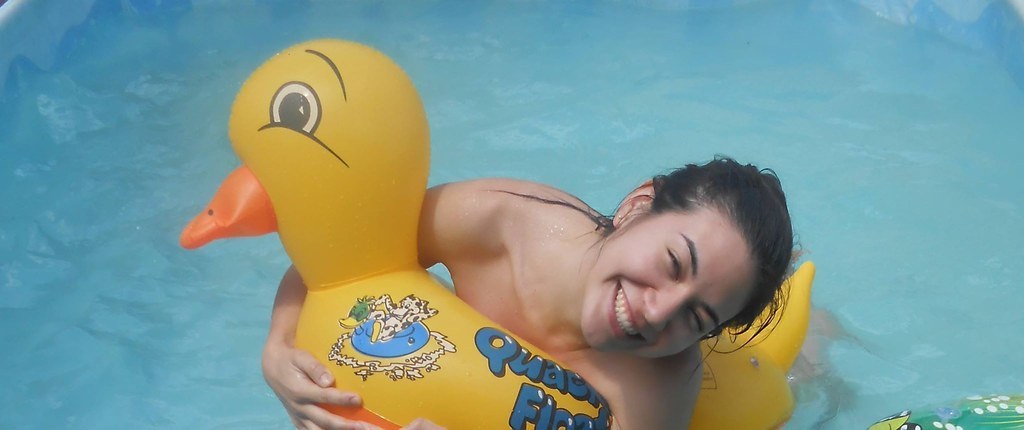 Her friends are posting messages thinking about her smile: "Sometimes I wonder why are we here in this life, when people with a bright future, full of life, with a beautiful smile on their faces, leave in one second, tearing apart a lovely family."

"An angel who will always be remembered," another friend wrote.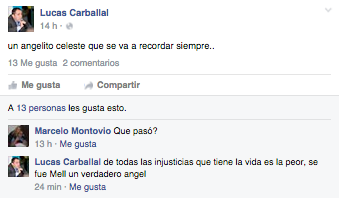 Tuffner loved posting about family and friends. She would often greet her loved ones with "I love you" and heart-shaped emojis.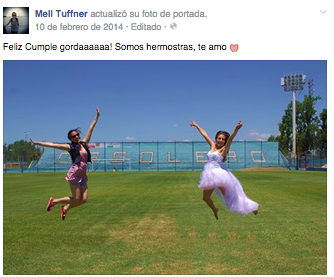 She posted this photo of her and her sister and said, "As if we would need these clown noses to really be clowns."
Here, she posted a photo of her with her godmother.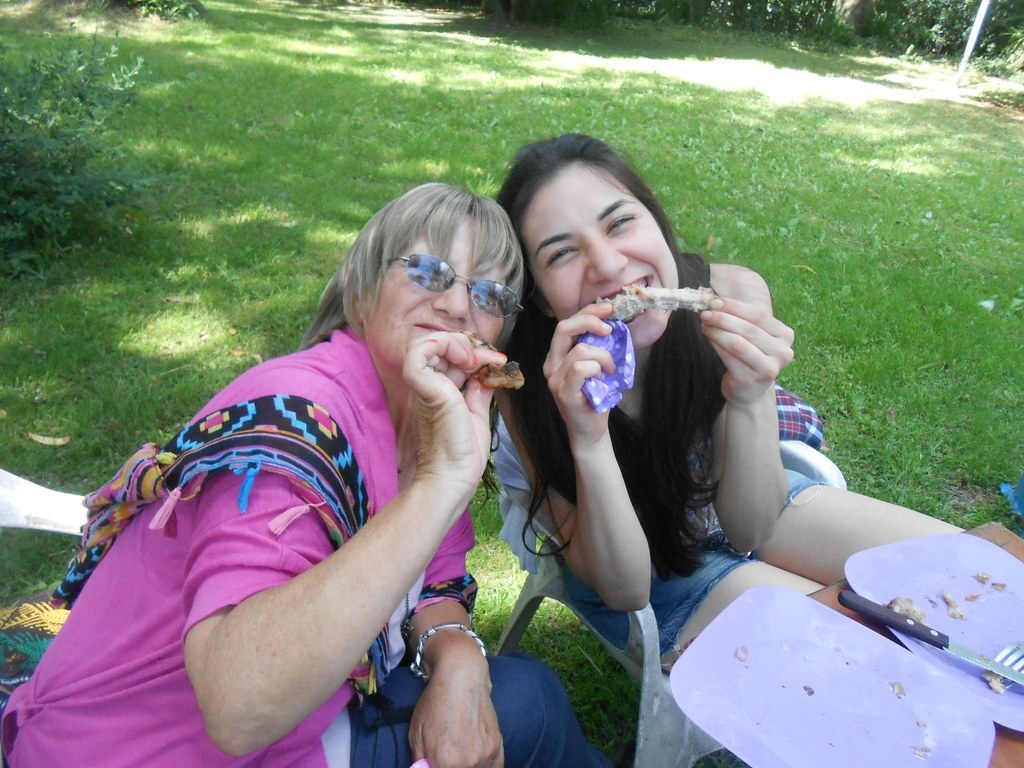 "I miss you Polo!" she said, sharing a photo of this dog.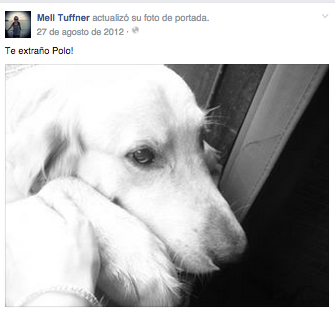 She was a big fan of the soccer team from Temperley, where she was planning to watch a match on July 19, according to Argentine newspaper La Nación. She never made it to the game.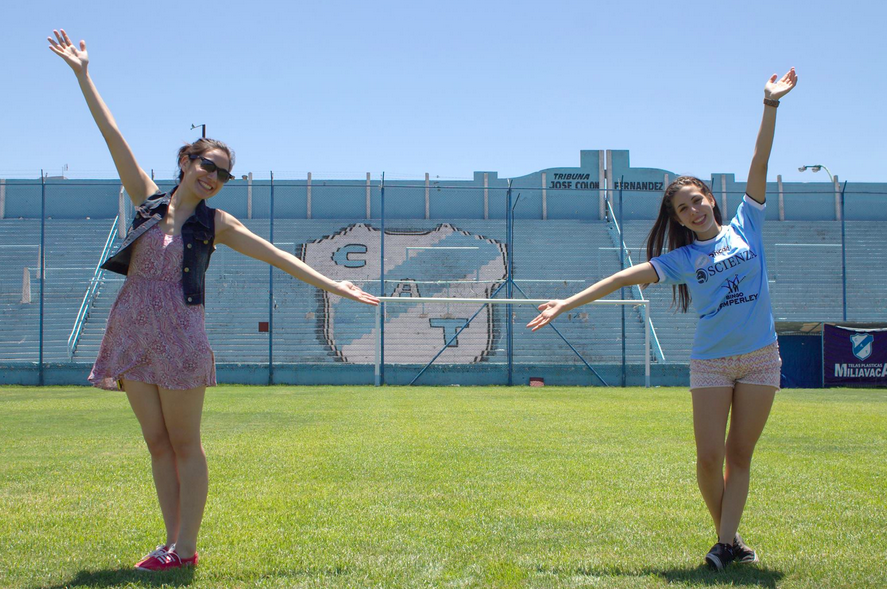 Daniela, her sister, said that the day she was found on the street, she was wearing the Temperley team's jersey.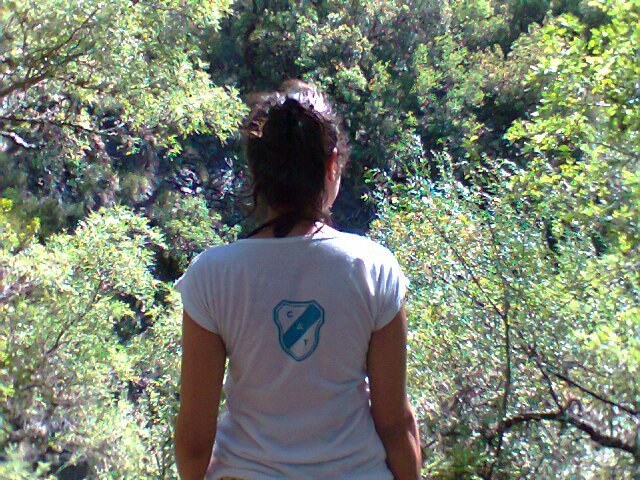 Now everybody is looking for witnesses to find out what actually happened before Tuffner was lying unconscious on the street on July 19. Local police has asked for anyone with information to reach out to them.