Thousands of people have marched across dozens of cities all over Argentina after the horrific murder of a teenage girl shocked the country.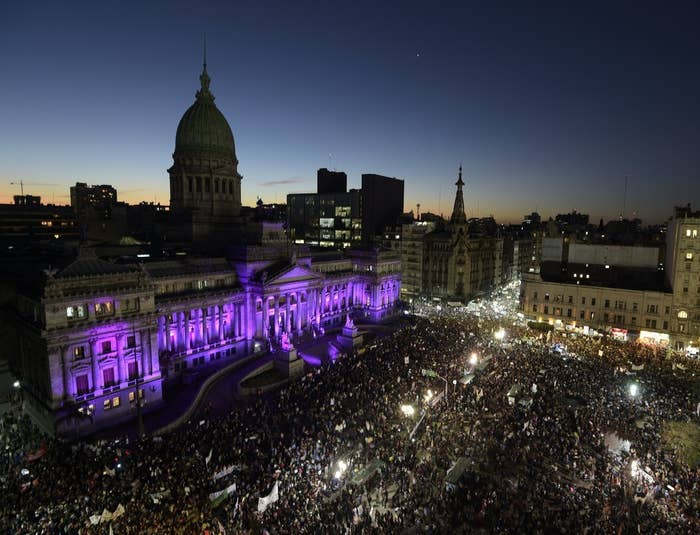 14 year-old Chiara Páez, from Rufino, Santa Fe province, was violently beaten by her 16-year-old boyfriend and then buried alive.
Several similar cases have emerged over the past few weeks. NGOs say that a woman is killed in Argentina every 35 hours.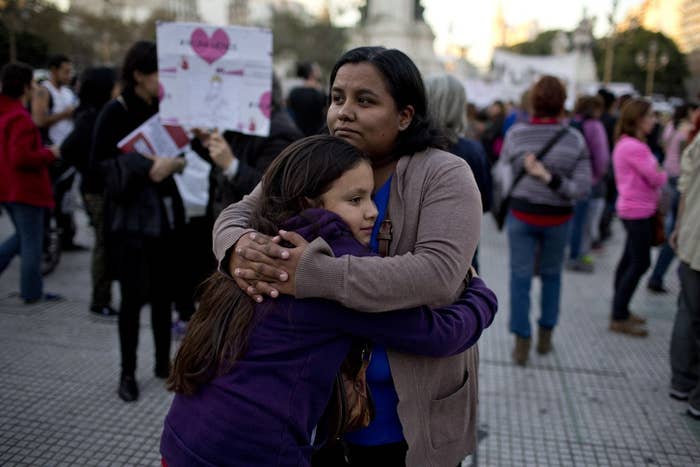 This tweet called on people to take to the streets, which they did on June 3. "Actresses, female politicians, artists, businesswomen, social influencers... women, all of them... aren't we all going to raise our voices? WE ARE BEING KILLED."
The slogan of the movement started as "They are killing us" and soon became #NiUnaMenos (#NotOneLess). The hashtag trended for more than three weeks in Argentina, with thousands of posts a day.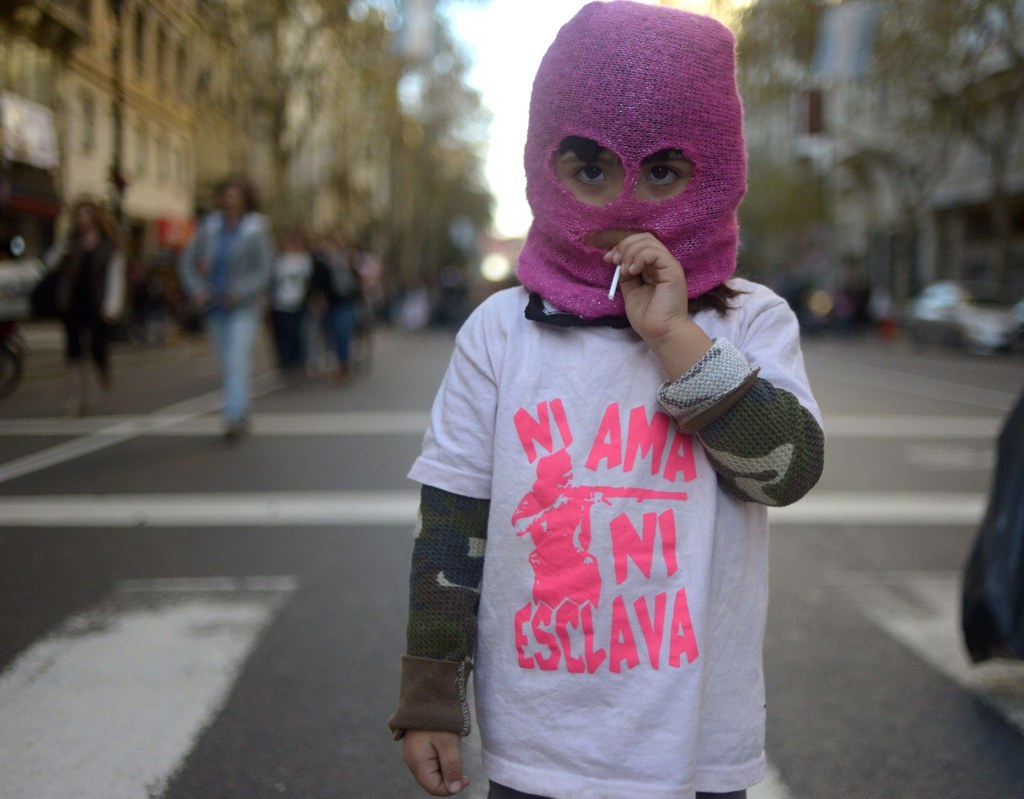 NGOs say that 1,808 women have been killed in Argentina over the past seven years.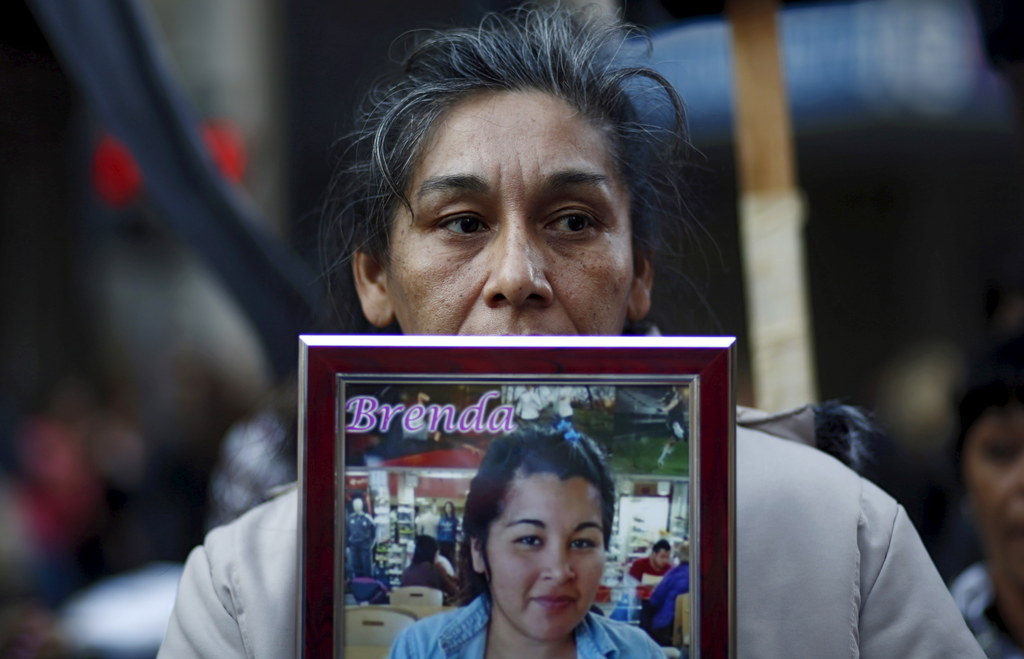 "This is a worldwide problem but, in Argentina in particular, there are a few structural inequalities between men and women that are deeply-rooted in our culture, and violence is the vehicle for these inequalities to persist,"
The numbers speak for themselves, although it's hard to tell whether the number of cases has increased or whether this issue is just becoming more visible now.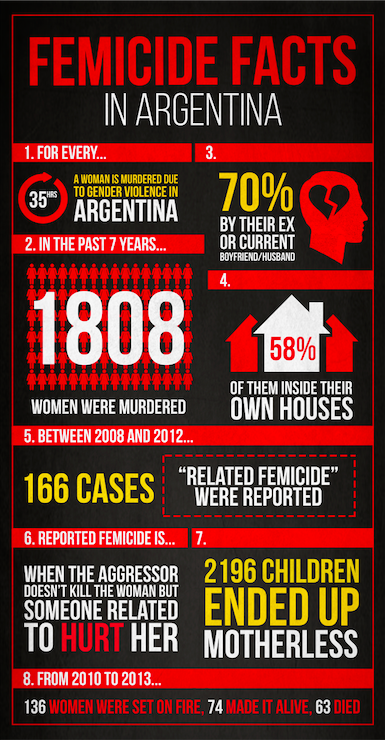 Another murder that has shocked Argentina was that of Suhene Carvalhaes Muñoz, who was kicked so badly by her boyfriend that she died of her injuries eight months after the attack.
Her sister told the local press that when Suhene reported the abuse police told her to "work things out in bed."
The widespread belief in Argentina is that women's issues are better dealt with at home, one of the myths that the march organizers are trying to debunk.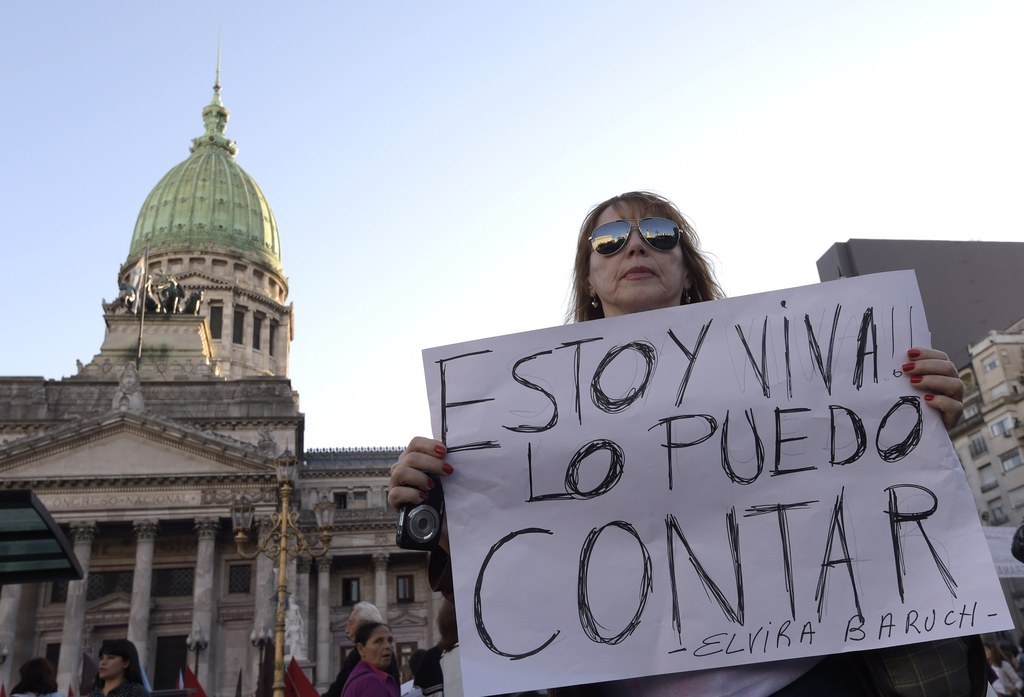 "[Some

myths

] are the belief that men are born violent, that women are passive, that only poor people face this, that if she stays in the relationship it's because she likes being mistreated, that couple problems are better left alone."
"When speaking up, the hardest part was dealing with all the judging, with all the questioning and embarrassment," one woman who was abused for 14 years told BuzzFeed News. She asked to remain anonymous to protect her children.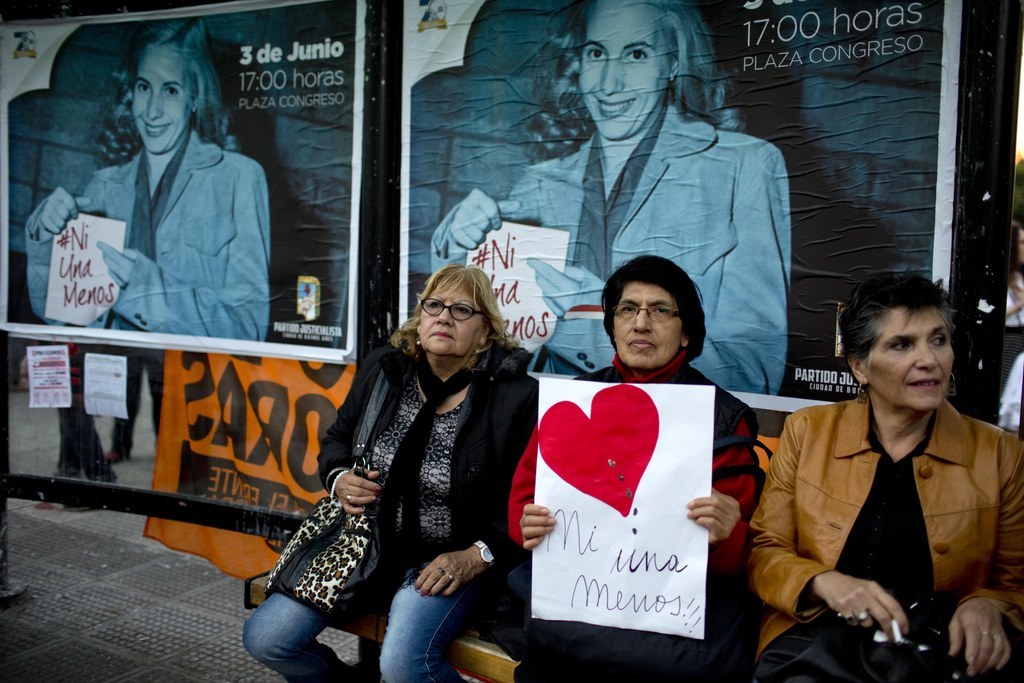 Kids are also victims of gender violence. Last year alone, there were 29 cases of "related femicide," when a third person is hurt due to a man's violence towards a woman.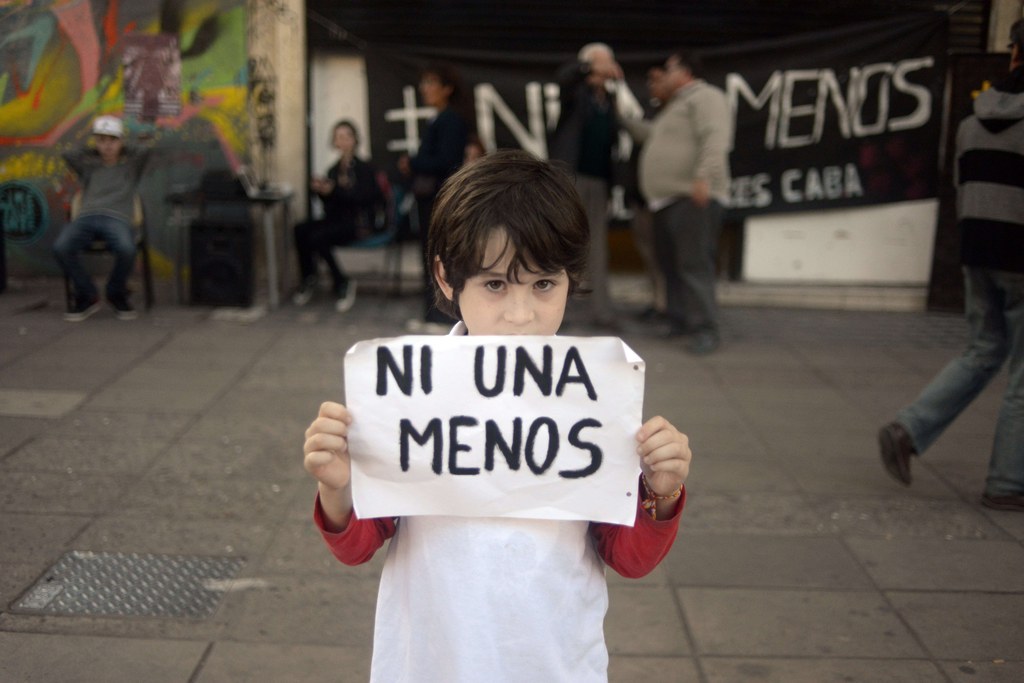 These cases have spawned a big conversation about gender-based violence across Latin America, with countries like Chile and Uruguay joining the cause on June 3.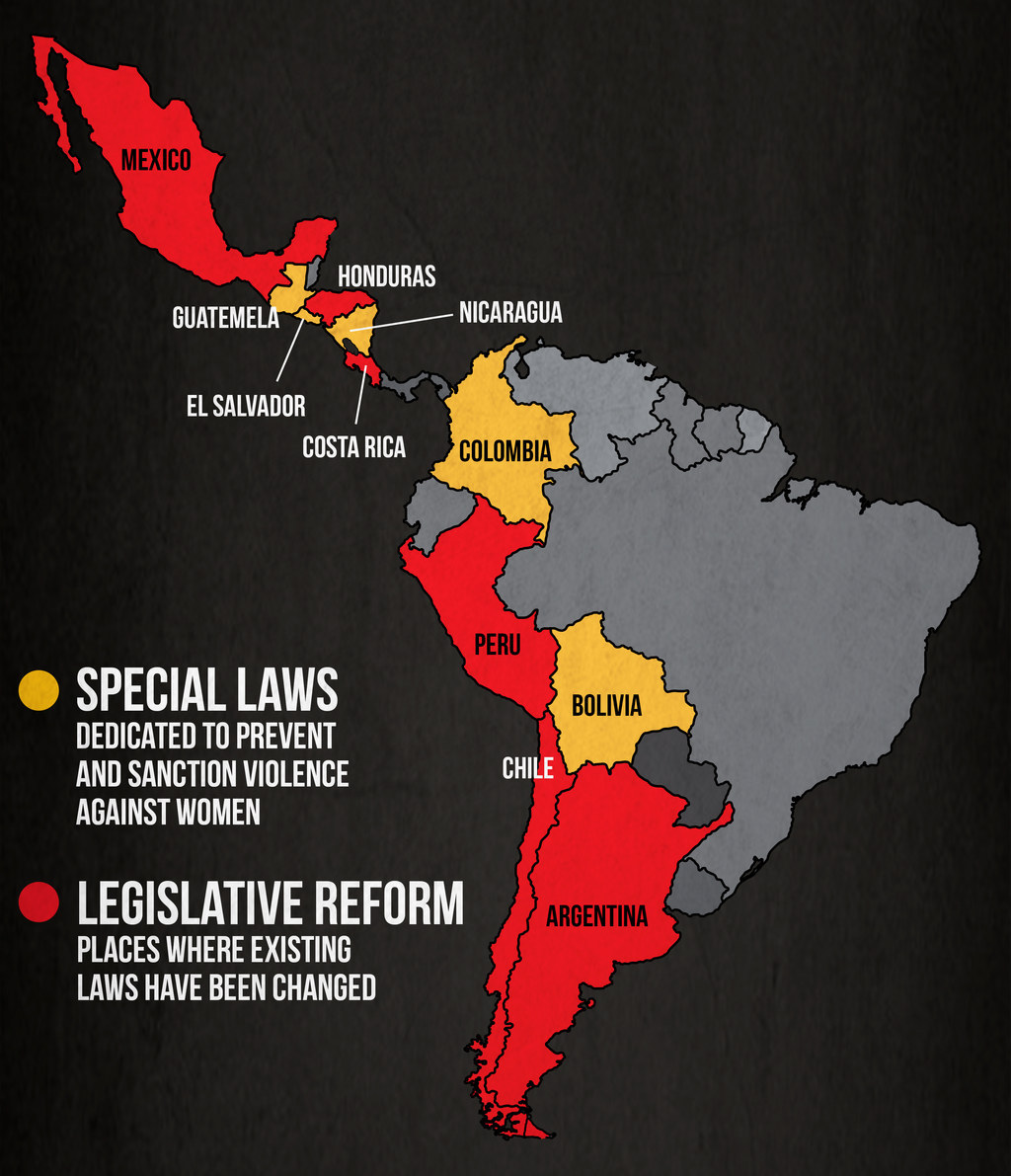 Although Argentina has progressive laws, the budget for enforcing them remains low and training for law enforcement officials is insufficient.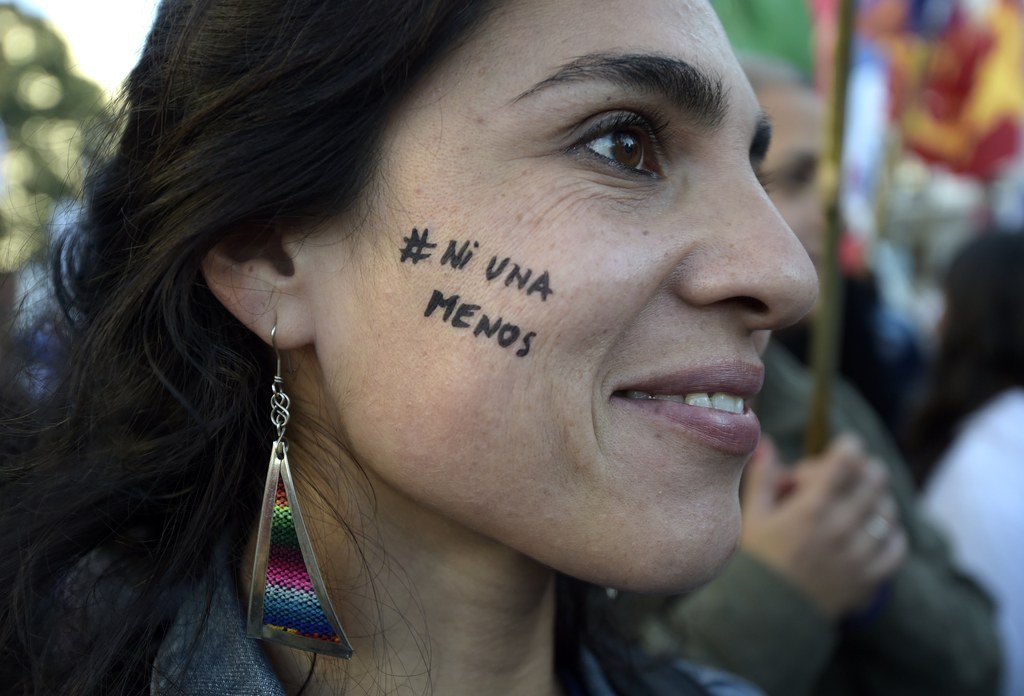 Many femicides could have been avoided if reports would have been listened to.
During the June 3 march, relatives brought pictures of their loved ones lost to gender-based violence, and local artists drew cartoons about it.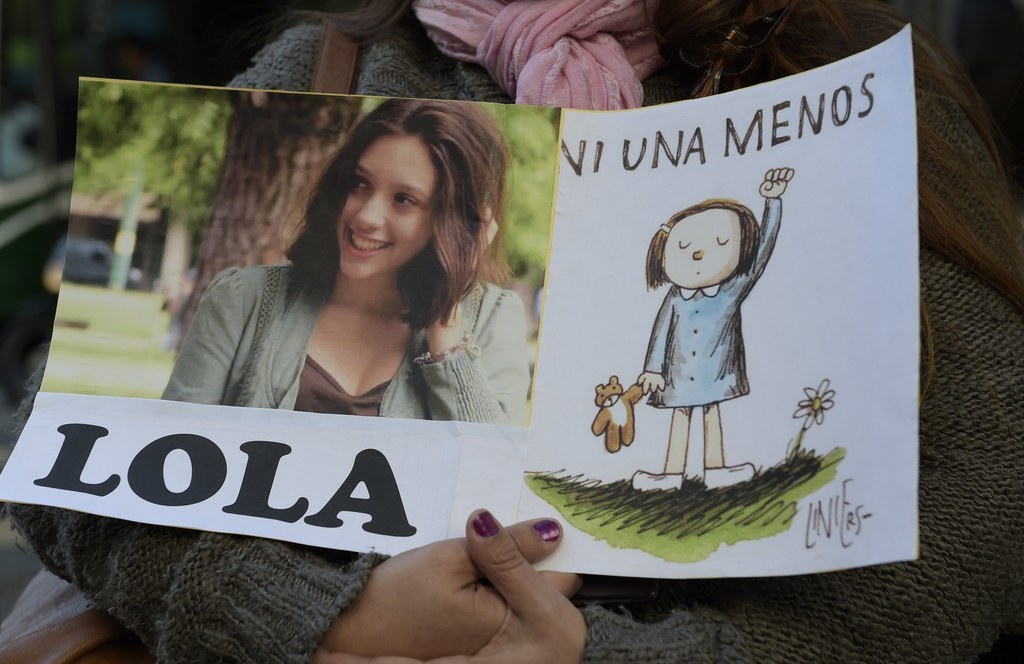 Even the president, Cristina Fernández de Kircher, joined the cause, tweeting from her official account: "This is not just a judicial or police problem. We are facing a culture that devastates the feminine."
National stars like soccer player Lionel Messi promoted the campaign online.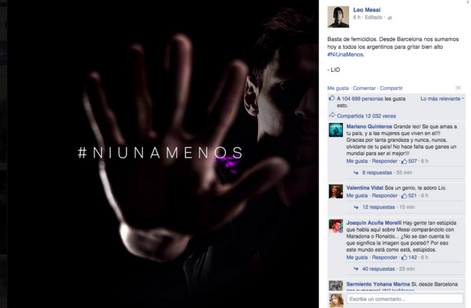 But not everyone supported the #NotOneLess cause.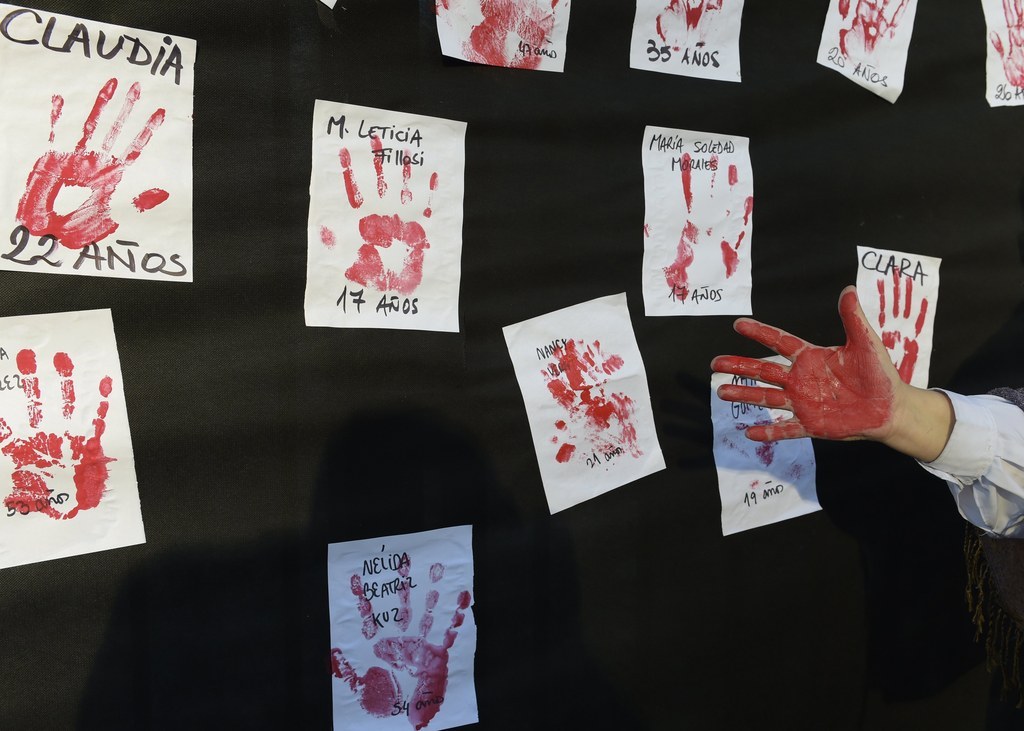 #NiUnHuevoMenos (#NotOneBallLess) was used to make sexist comments, mocking the #NotOneLess initiative.
"Let's end having to always pay. WE WANT EQUALITY, DAMN IT! For my rights, your rights, for every men's rights. #NotOneBallLess."
"If you are dating someone and you let him hit you, you only have yourself to blame for being stupid, #NotOneBallLess"
"Hypocritical people! Stop saying what people would like to listen to. Many women and men PROVOKE their opposite sex so that the other gets mad and beats up!"
Some years ago, local media outlets would call femicide cases "crimes of passion" or "crimes in the name of love."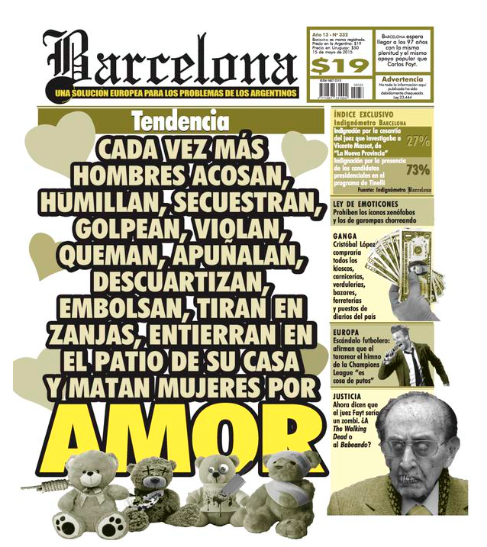 But now there are protests all over the country, with almost a hundred marches in several cities.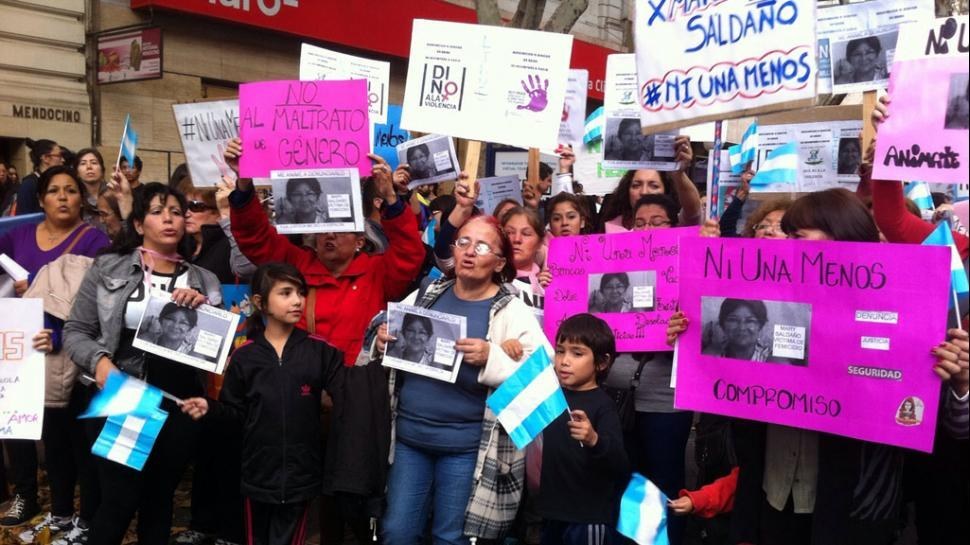 The feminist movement dates back 30 years in Argentina. This is the first massive movement that has brought varying groups together.