With $18 Billion In Debt, Caesars Casino Operator Files For Bankruptcy
A unit that operates more than 50 Caesars hotels and casinos has filed for Chapter 11 bankruptcy protection in Chicago. A number of hedge funds are crying foul and demanding an investigation into what went wrong.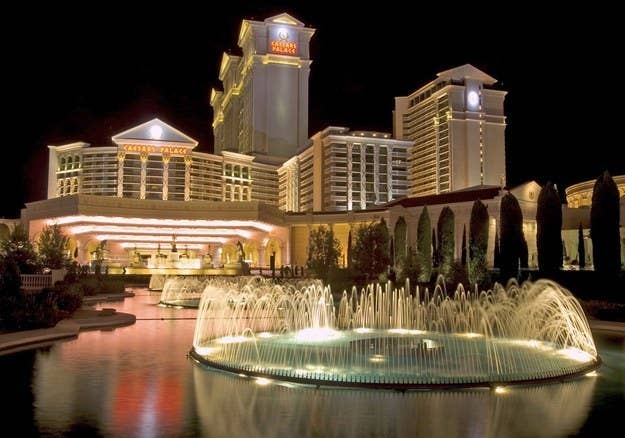 Another casino giant has folded its hand.
The operating unit of Caesars Entertainment, which runs more than 50 hotels and casinos throughout the world, including the Harrah's and Horseshoe brands, has filed for bankruptcyin a Chicago court. The unit, Caesars Entertainment Operating Company, is a subsidiary of the publicly traded Caesars Entertainment Corporation. The unit was taken private in a 2008 leveraged buyout by Apollo and TPG.
The filing for Chapter 11 bankruptcy protection is the latest development in a months-long saga between Caesars Entertainment and some of its biggest creditors and debt holders. A group of hedge funds is waging its own legal battle against the casino giant, claiming it is partially responsible for its own demise. The hedge funds, including billionaire powerhouse investor David Tepper's Appaloosa Management, one of the biggest hedge funds in the world, allege Caesars "plundered" billions from prized properties like Planet Hollywood in Las Vegas.
The funds said they wanted an independent investigator to look into how Caesars got itself into such financial distress over the years. According to Thursday's filing, the Caesars operating unit is approximately $18.4 billion underwater.
One easily identifiable factor is the dire state of the gambling industry. The troubled state is reflected in shuttered properties up and down the Atlantic City boardwalk, and has even plagued the Las Vegas strip, which has seen steadily declining revenues each year since its pre-crisis peak of $6.83 billion in 2007.
"In the past several years, as economic conditions squeezed the gaming industry, the Debtors have attempted to extend their debt maturities and deleverage their balance sheets through various asset sales," the Caesars filing states.
The filing also cites "a number of economic factors and industry trends unforeseen at the time of the [leveraged buyout]" that led to Caesars' demise, including the post-recessionary demise of gambling's appeal to potential consumers, even as their discretionary income levels have risen in recent years, as well as stiffer competition from new casinos entering the gaming market.
"I am very confident in the future prospects of our enterprise," Caesars CEO Gary Loveman said in a statement to the AP, "which will combine an improved capital structure with a network of profitable properties."
Mired in debt created by this lack of revenue, Caesars claims it was unable to take on improvement projects at its properties, such as remodeling hotel rooms and expanding conference and meeting spaces to stay competitive.
Strapped for cash, Caesars undertook a number of transactions to try and raise money to pay down its debts in the last few years, including selling its interest in the World Series of Poker, as well as properties including Planet Hollywood Resort & Casino, The Quad, The Cromwell, and Bally's in Las Vegas, the Horseshoe Baltimore, and Harrah's New Orleans, which the filing called "controversial transactions" that helped the company raise more than $2 billion in cash in addition to paying off billions of dollars worth of its mounting debt.
Still, Caesars' took in a net profit of $1 billion in 2014, compared to the $18 billion it owed its creditors at the end of last year.
Under the agreement Caesars is seeking to reach with these creditors, the company's hotels and casinos will continue to operate and honor all customer loyalty programs.