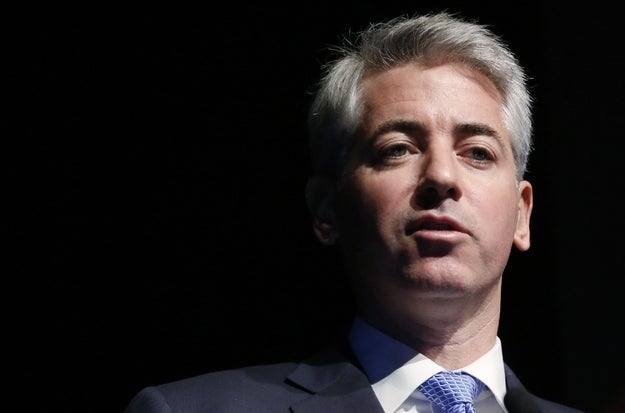 After a yearlong assault on Herbalife's financials and business practices by Bill Ackman, the activist investor who runs hedge fund Pershing Square Capital, the supplement company is firing back. Hard.
News broke earlier this week that Herbalife has turned the tables on Ackman, imploring investors to take their money out of his $12 billion hedge fund. The move is essentially a counterpunch to Ackman's very vocal campaign to get investors to sell their Herbalife stock.
The rare tactic — the efficacy of which is debatable at best among industry observers — illustrates just how ugly proxy battles can become.
"All is fair in a proxy fight," said Charles Elson, a corporate governance expert at the University of Delaware. "Both sides will use whatever tools available to them to emerge victorious. Ackman is attacking the essence of the company and one of the ways to respond is to attack the attacker."
While Herbalife has escalated its war with Ackman to new levels, what the company is asking of his investors is an extremely tall order. Hedge funds require accredited investors who do serious analyses on the funds in which they invest, meaning they haven't turned their money over to Ackman lightly. Moreover, requesting and actually receiving a redemption from a fund can be a very time-consuming process with a lot of hurdles to negotiate.
"I have low expectations as to the effectiveness of Herbalife's attempts of influencing Ackman in their favor," said Ron Geffner, hedge fund attorney and partner at Sadis & Goldberg. "People have gone through their own diligence to allocate to Pershing Square. Will a phone call really motivate people to pull their money out after that?"
What's worse is that sources said Herbalife's move could backfire and end up having serious consequences for the company. Geffner said, for instance, that if Herbalife made a damaging, untrue statement about Ackman to his investors, they could risk getting sued for slander.
"There's so much more on the downside than the upside," Geffner said. "If anything it may galvanize investors to say, 'They're going to these lengths, maybe Bill is onto something,' and it profoundly may have the opposite impact than they intended. Investors may view this as a desperate attempt, think where there's smoke there's fire, and may feel Pershing's investment is sound."
Herbalife is receiving advice from investment bank Moelis & Co. Neither company would comment.