Whole Foods Stock Falls 20%, Dragging Down The Entire Organic Grocery Industry
After announcing its growth had flatlined due to mounting competition in the organic grocery space, shares of Whole Foods stock plummeted more than 20% and dragged down its specialty grocery peers.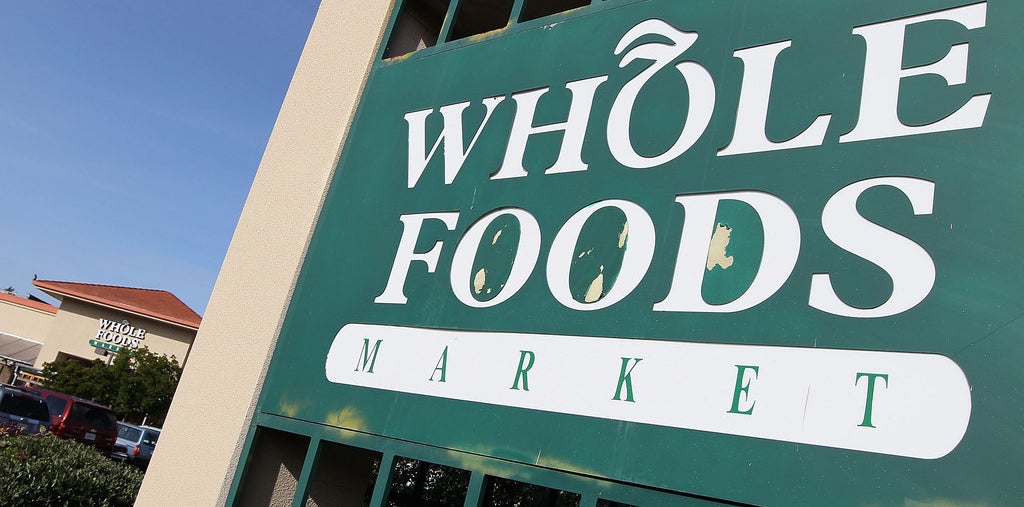 Shares of Whole Foods stock closed Wednesday at $38.93 each, down significantly from 24 hours prior after its earnings presentation revealed the company had changed its pricing strategy. The flatlining growth comes as a result of mounting competition in the organic grocery space, which some analysts have said Whole Foods had failed to adequately account for in recent years.
The collapse of Whole Foods's stock, which was trading around the $50-per-share mark in recent days, dragged down the company's organic grocery peers on Wednesday as well. Shares of Sprout Farmers Market dipped below the $26 mark after closing Tuesday at $31.09 each. And The Fresh Market closed Tuesday around the $36-per-share mark before sinking to a Wednesday low of $31.16 per share.
As part of its earnings call, Whole Foods announced a pricing strategy that will significantly bring down its earnings-per-share estimates over the next few years. Sterne Agee analyst Chuck Grom, who downgraded his rating of Whole Foods to "neutral" on the heels of the earnings, wrote in a note that the company's forecast is "a sobering reminder of how competitive the niche grocery space is today" and said that there were more potential concerns for Whole Foods in the years to come.
"We're more convinced today that because of the company's 'Whole Paycheck' image, that simply lowering prices won't be enough to stimulate demand and improve unit volume," Grom wrote. "Said differently, we firmly believe that WFM will need to get very loud with its price message, which would almost certainly lead to lower operating margins."