Whitney Tilson Blasts Education Company K12
The education activist and hedge fund manager is taking a major stand against the online education and tech company by publicly shorting its stock, calling K12's practices and academic results "dismal." And K12's model undermines the charter school movement in which he is deeply entrenched.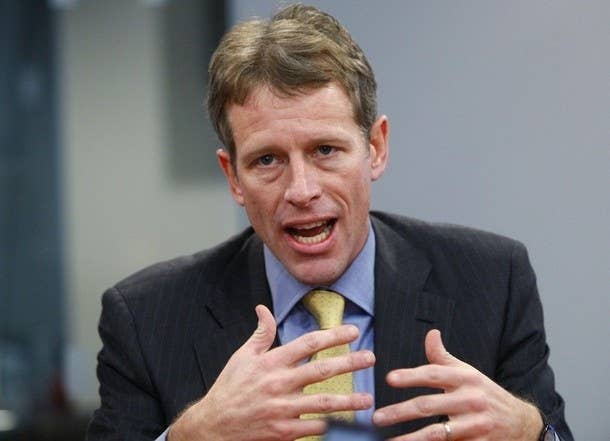 Hedge fund titan and education reform activist Whitney Tilson turned his Value Investing Congress speech Tuesday into an all-out attack against technology-based education company K12, calling it "a catastrophe for education" in spite of solid financials.
"My sense is this is very much like subprime lending or for-profit colleges; the model makes sense on a small scale, but is very prone to malfeasance," Tilson said. "I'm very attuned to the education reform movement and my feeling is there is going to be a pushback."
But even more damning for K12, which runs online schools at various levels, was Tilson's decision to publicly short the company's stock—a move that can be risky for high profile investors, attracting regulators and legal action from disgruntled CEOs.
Tilson's interest in K12 comes as little surprise to many followers of his career. A cofounder of Teach For America and board member for the Knowledge is Power Program (KIPP) Academy Charter School organization in New York, education is a cause close to Tilson's heart, and now it may be closer than ever to his wallet. If K12's stock indeed plummets in the coming months, Tilson and other short sellers stand to make a lot of money.
In a 106-slide presentation in support of his short position, Tilson outlined his exhaustive research on K12's academic practices, including poorly paid instructors with 300-1 student-teacher ratios, the targeting of at-risk children whose parents won't complain to administrators about poor performance, and online classes for which students merely have to switch on their phones and login to be counted as active.
But Tilson also noted K12's financials, which up to this point have been strong: the company has experienced revenue growth of 32% annually for the past decade. What's more, the company estimates a $15 billion market for K12 students, and average revenue per student has risen over the last four quarters.
So why is Tilson shorting K12? In addition to his research alleging that conditions and academic performance at each of K12's online academies have declined significantly since its IPO, Tilson said he believed companies like K12 undermine the charter school movement in which he is deeply entrenched and that he has spent years fighting for.
"I try and separate my emotion from whether it's a good investment," Tilson said, before adding, "I'm a huge charter school champion, but not all charter schools, and the bad ones give our whole movement a bad name."