Here's the picture as published alongside the Bloomberg article, with the yellow notepad bottom center.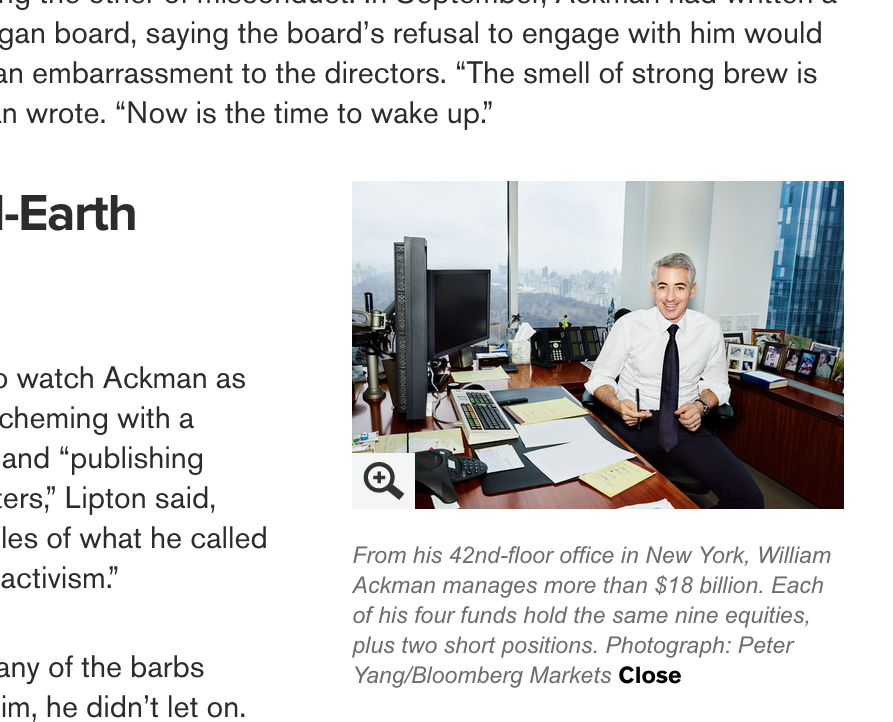 And here's what you see when you zoom in on that notepad.
Did Ackman, who is in the business of of taking CEOs down, intentionally leave the list right side up and facing the camera, in a calculated attempt to get into the CEOs' heads? Could one of them be the target of his next activist campaign? Was this a genuine slip-up, or a genius strategic move by a guy who knows that internet sleuths would relish looking into the names on an "accidentally" revealed list?
"What does it mean?!" Business Insider asked in its analysis of what is now known as the Bill Ackman Desk Note.
BI believes the answer to be ¯\_(ツ)_/¯. Who knows?
The most likely answer: This is nothing more than a list of people Ackman needs to get in touch with, a list he and his minders view as completely harmless.
This is what busy, high-ranking people do every day: they make a list of people to call or call back. And it's not just members of the finance elite who do this. Find a person who doesn't have a list of people they need to phone or email about something, and you've probably found a person who isn't an office worker.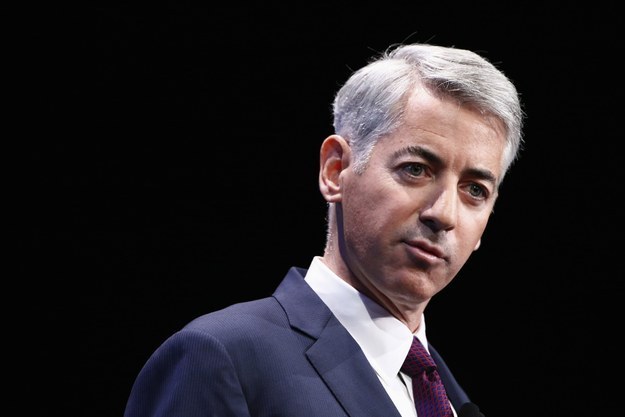 Every name on Ackman's list is someone whom he either knows personally, has done business with, is currently doing business with, or whom he has myriad reasons to contact on any given day.
The names on the list:
Juan Ramon Alaix - CEO of Zoetis, a pharmaceutical company in which Ackman's Pershing Square has a $2 billion investment.
Paul Fribourg - CEO of Contigroup, formerly known as Continental Grain Co., founding member of the Fix the Debt campaign, to which Ackman has pledged his name, and Burger King board member, a company Ackman has been heavily invested in throughout the years.
Dennis Reilley - Former CEO of Praxair, the main competitor of a company targeted by one of Ackman's activist campaigns, Air Products & Chemicals Inc.
Michael Pearson - CEO of Valeant, the company Ackman teamed up with to try and orchestrate a hostile takeover of competitor Allergan.
Joseph Shenker - Chairman of Sullivan & Cromwell, the law firm Ackman worked with on his Herbalife campaign.
David Sokol - A Berkshire Hathaway alumni who, like Ackman, has spoken at the annual Ira Sohn Conference in New York.
People in the know told told BuzzFeed News the list holds no hidden strategic message, significant mystery or particular importance. The lesson of the Great Ackman Desk Note Saga Of 2015, then, is that sometimes a notepad is just a notepad.
Ackman teamed up with Valeant to orchestrate a hostile takeover of Allergan, not the other way around, as an earlier version of this article stated.