The Twitter IPO Experience From The NYSE Floor
Jack Dorsey, Dick Costolo, Biz Stone, bored reporters, excited traders, a little girl dressed as a Twitter bird, and Patrick Stewart. And all before 10 a.m.
Around 8 a.m. today, inside the New York Stock Exchange building at the intersection of Broad Street and Wall Street, a whole bunch of white dudes in suits formed a circle.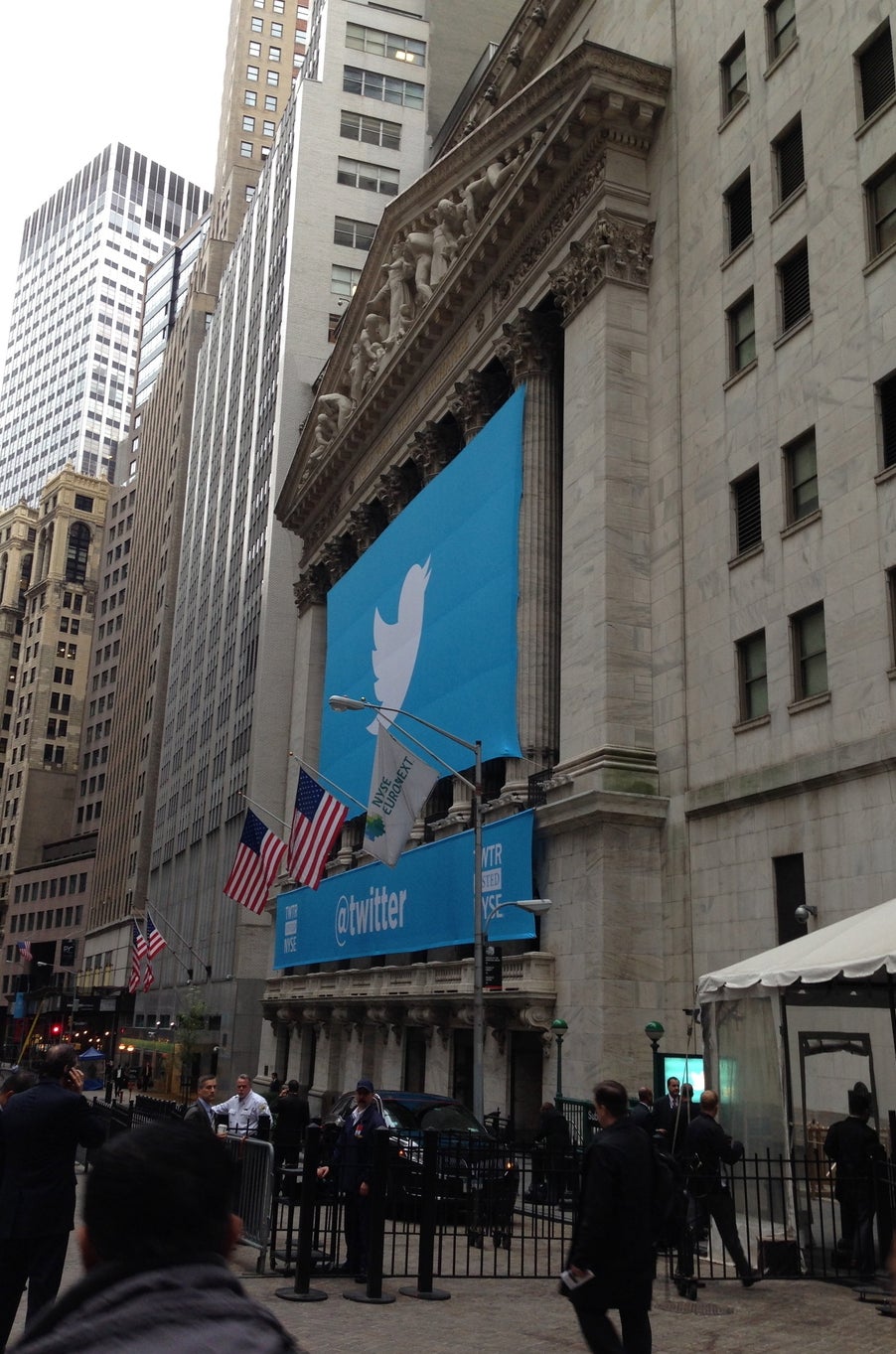 What made this morning different was that the traders were joined by Twitter executives, who were there for the ceremonial ringing of the opening bell to mark the company's first day of trading.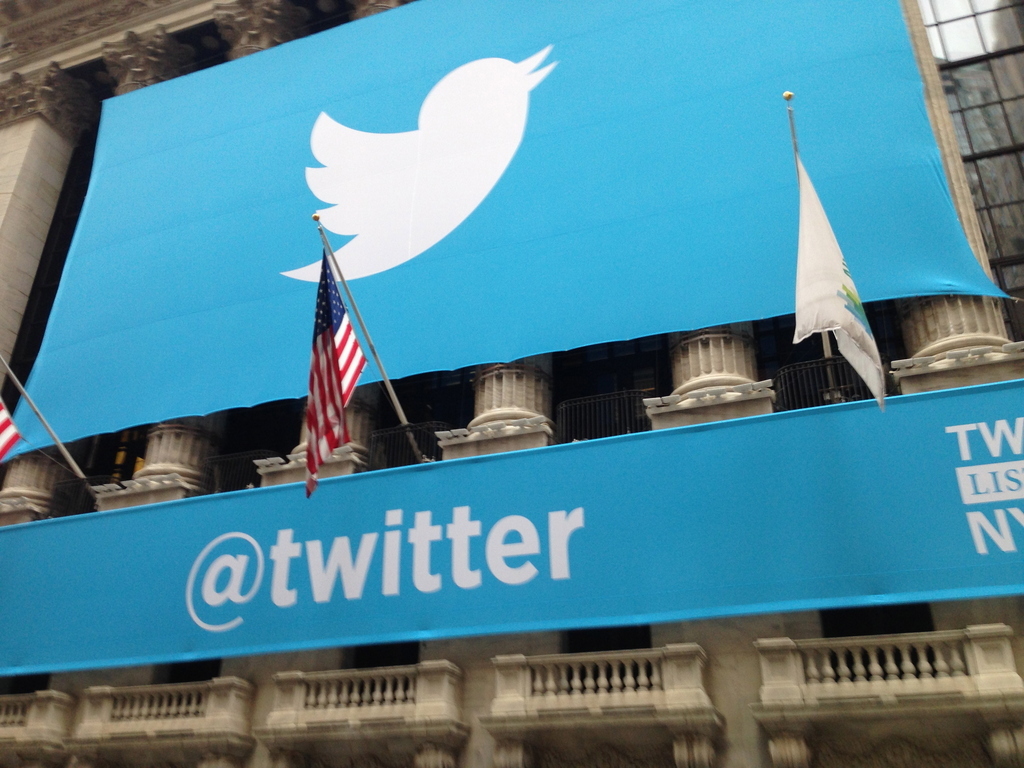 About 40 reporters were corralled in a pen and allowed to partake in the festivities, which primarily consisted of standing and waiting.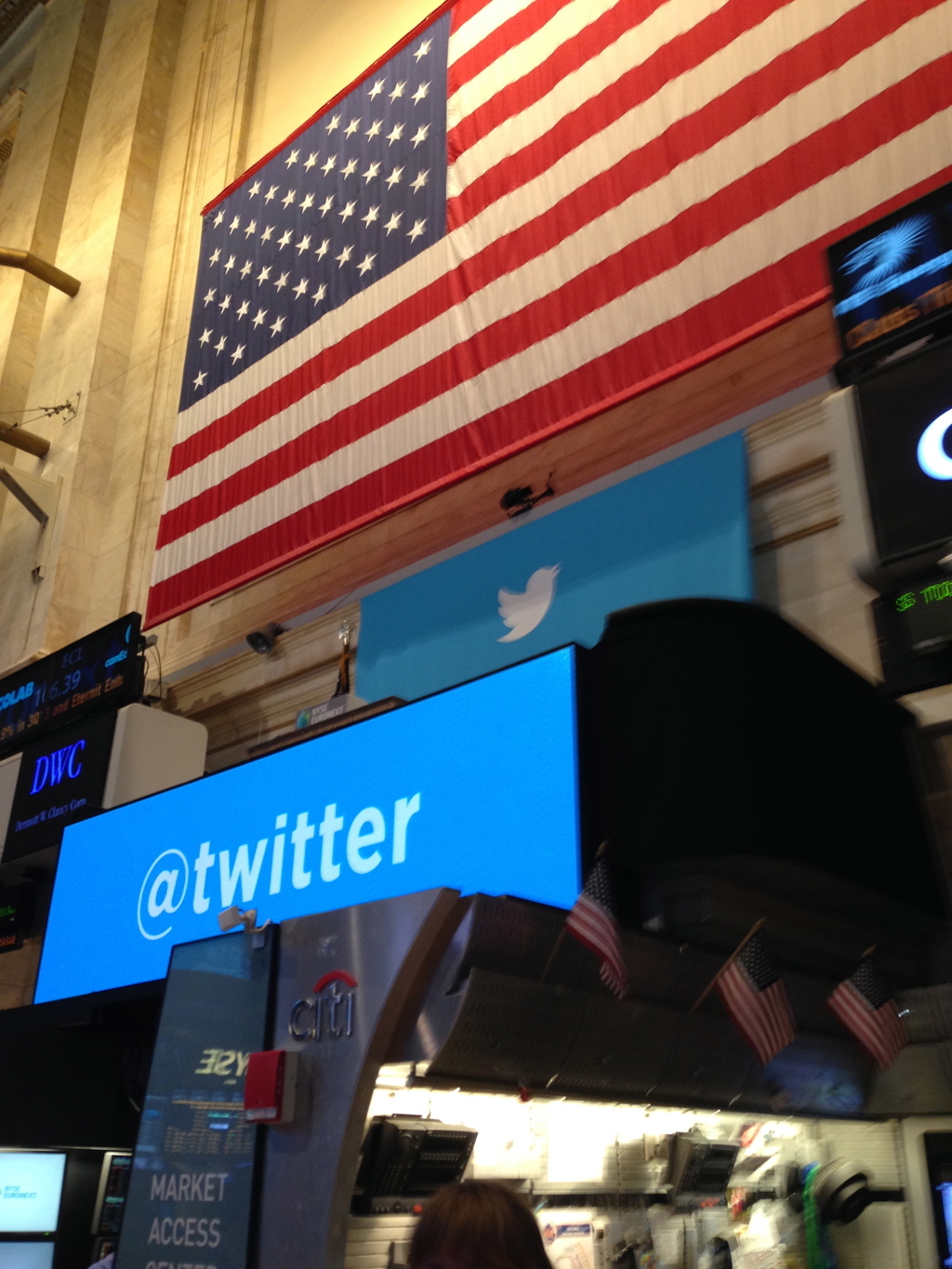 The excitement was palpable...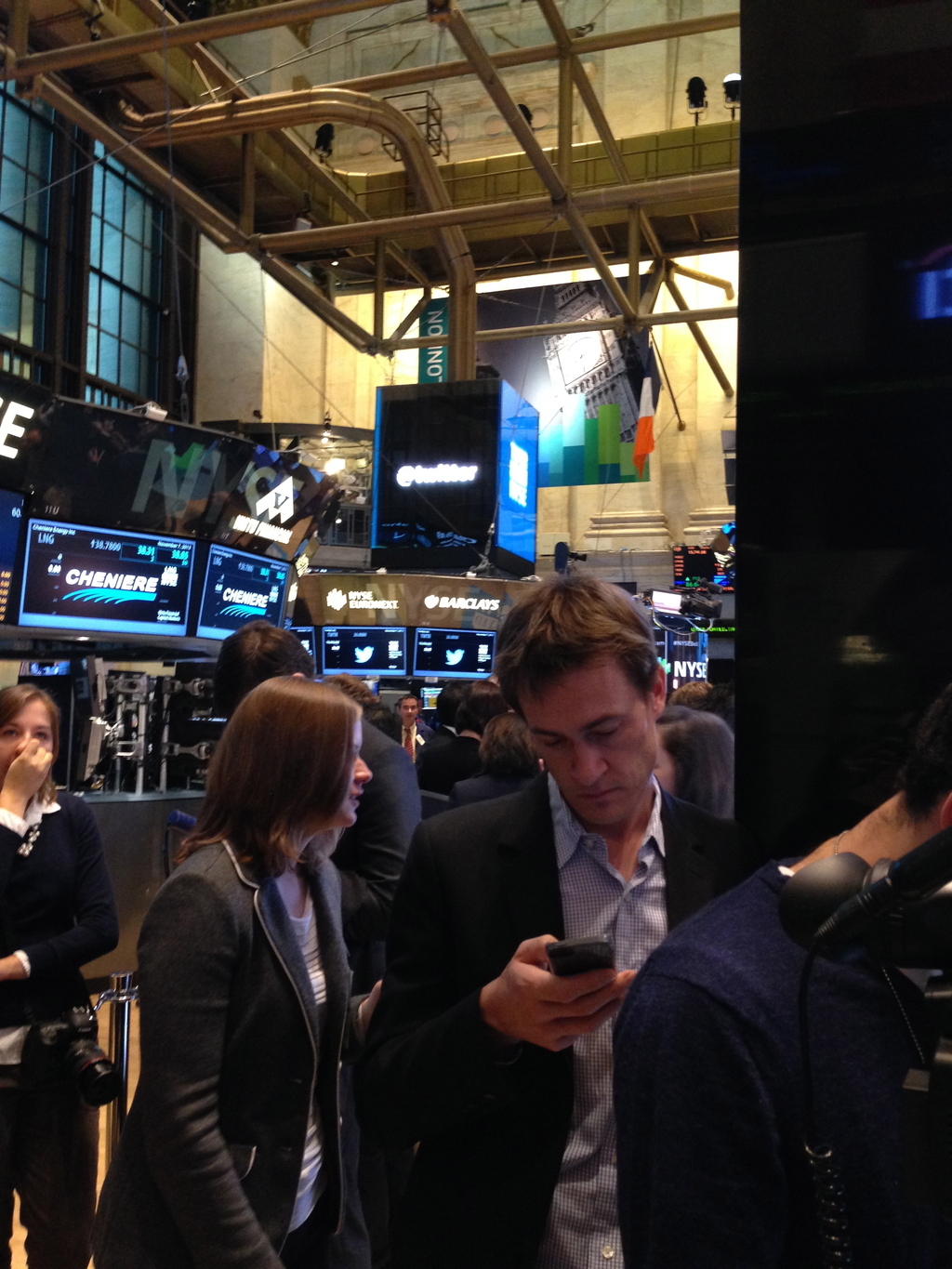 ...just look at the energy and enthusiasm of these guys!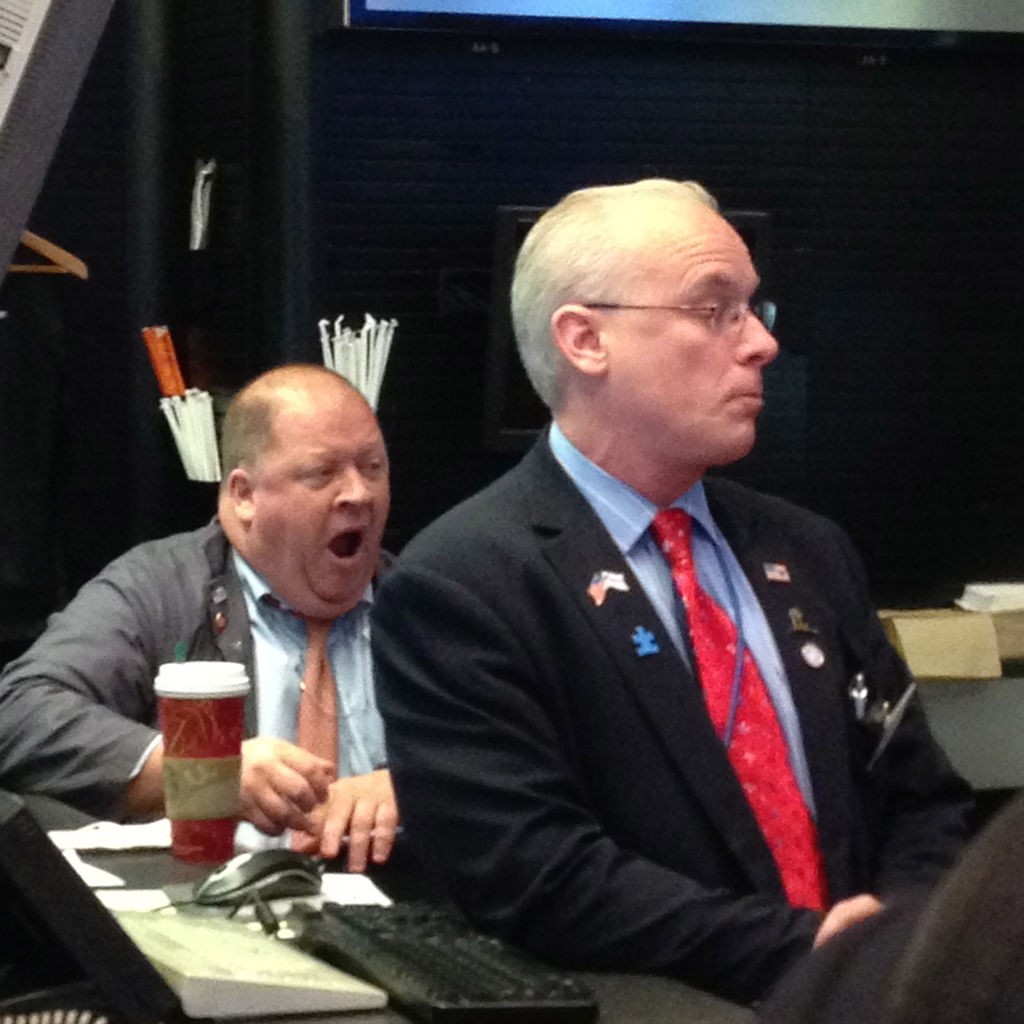 They make the normally easily excitable Jim Cramer of CNBC seem calm.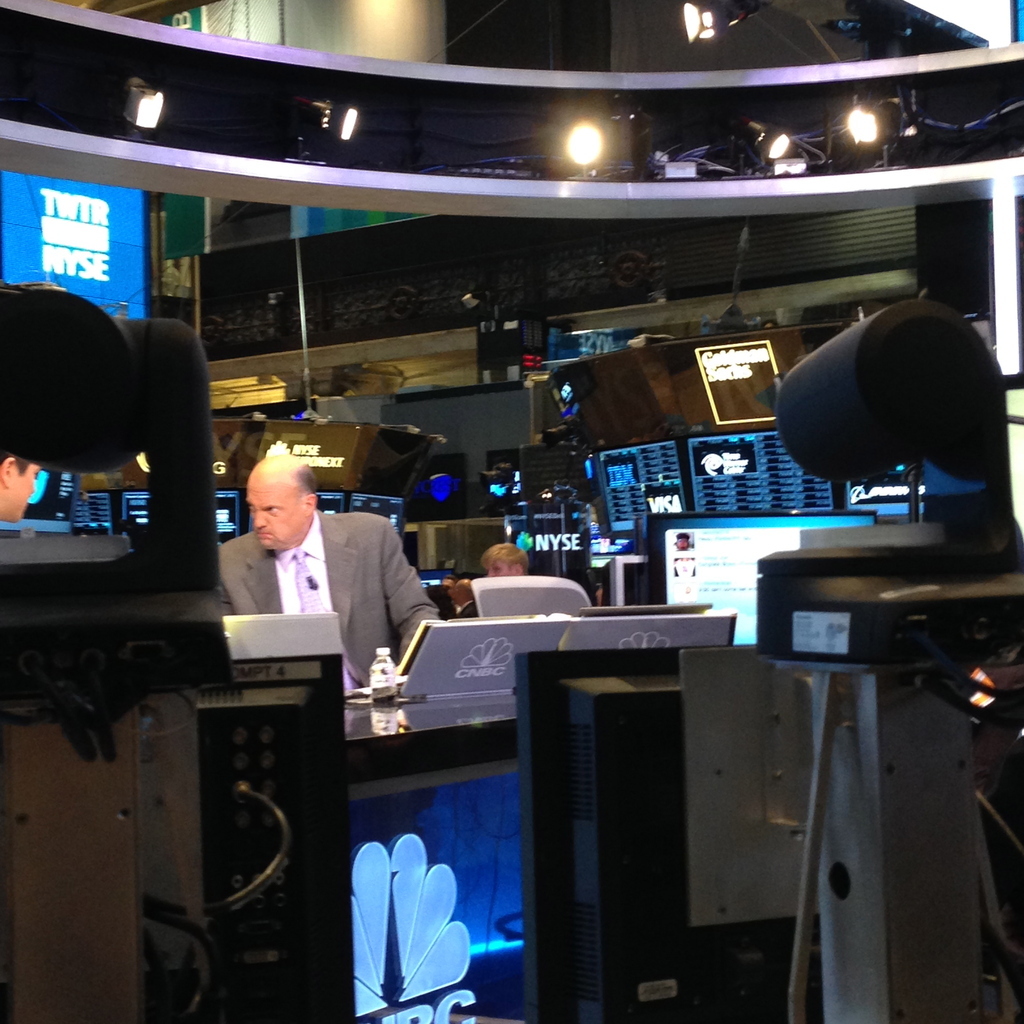 Just before the bell, Twitter co-founder Jack Dorsey arrived, leading traders to break out the old "Hulk Hands" for some Twitpics.
Then, as if beamed in from the Starship Enterprise, Patrick Stewart (aka Captain Jean-Luc Picard) inexplicably appeared, instantly vaporizing bystanders' dejection.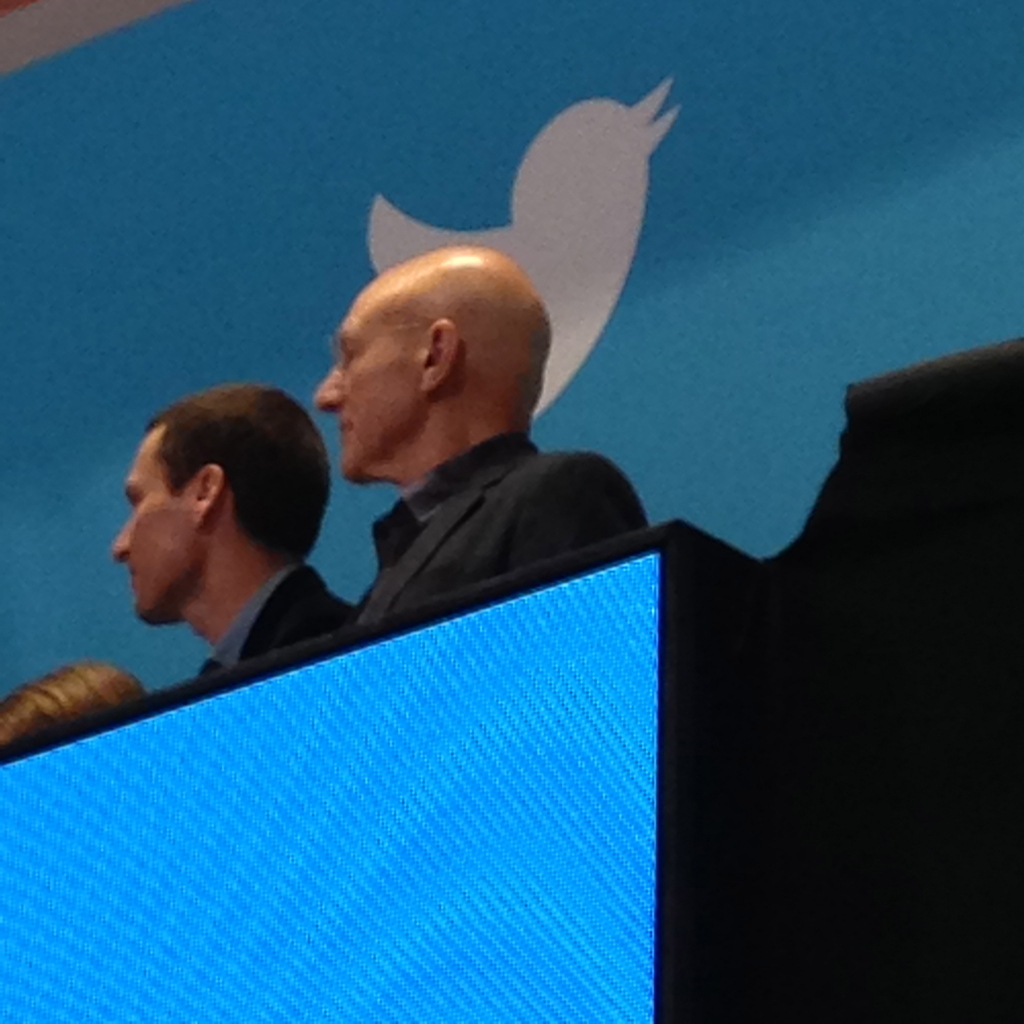 Even Twitter's founders and chief executive seemed to be wondering what Patrick Stewart was doing there.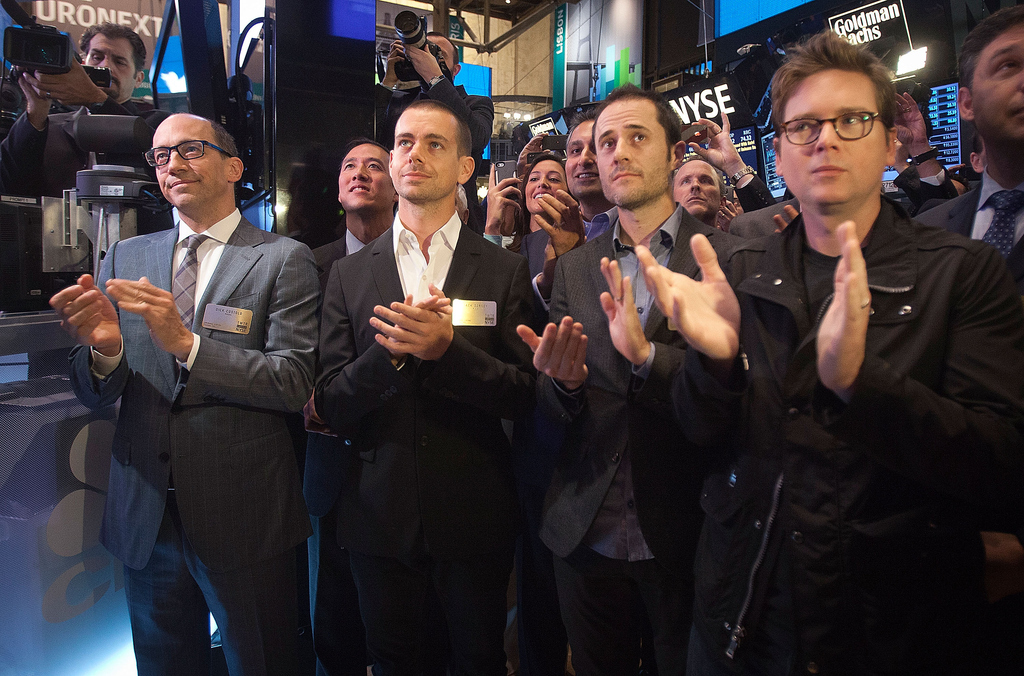 As the bell rang, clapping ensued...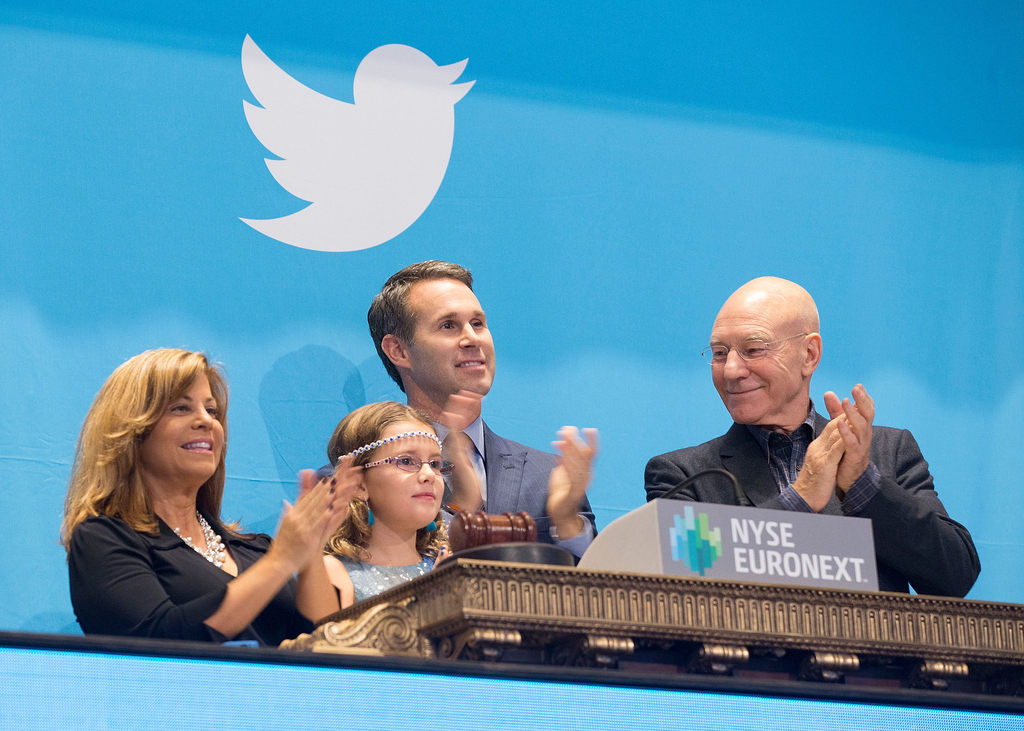 ...as did interviews, lots and lots of interviews...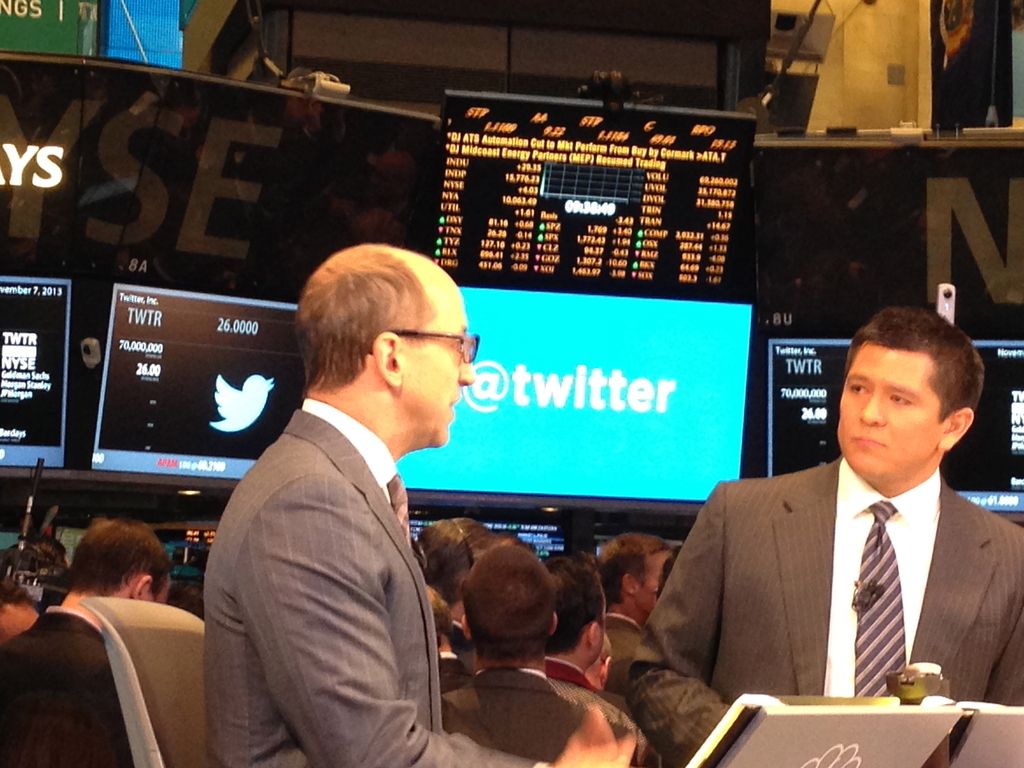 ...CNBC even interviewed Patrick Stewart, who was allowed to wear jeans even though they are generally prohibited on the NYSE floor.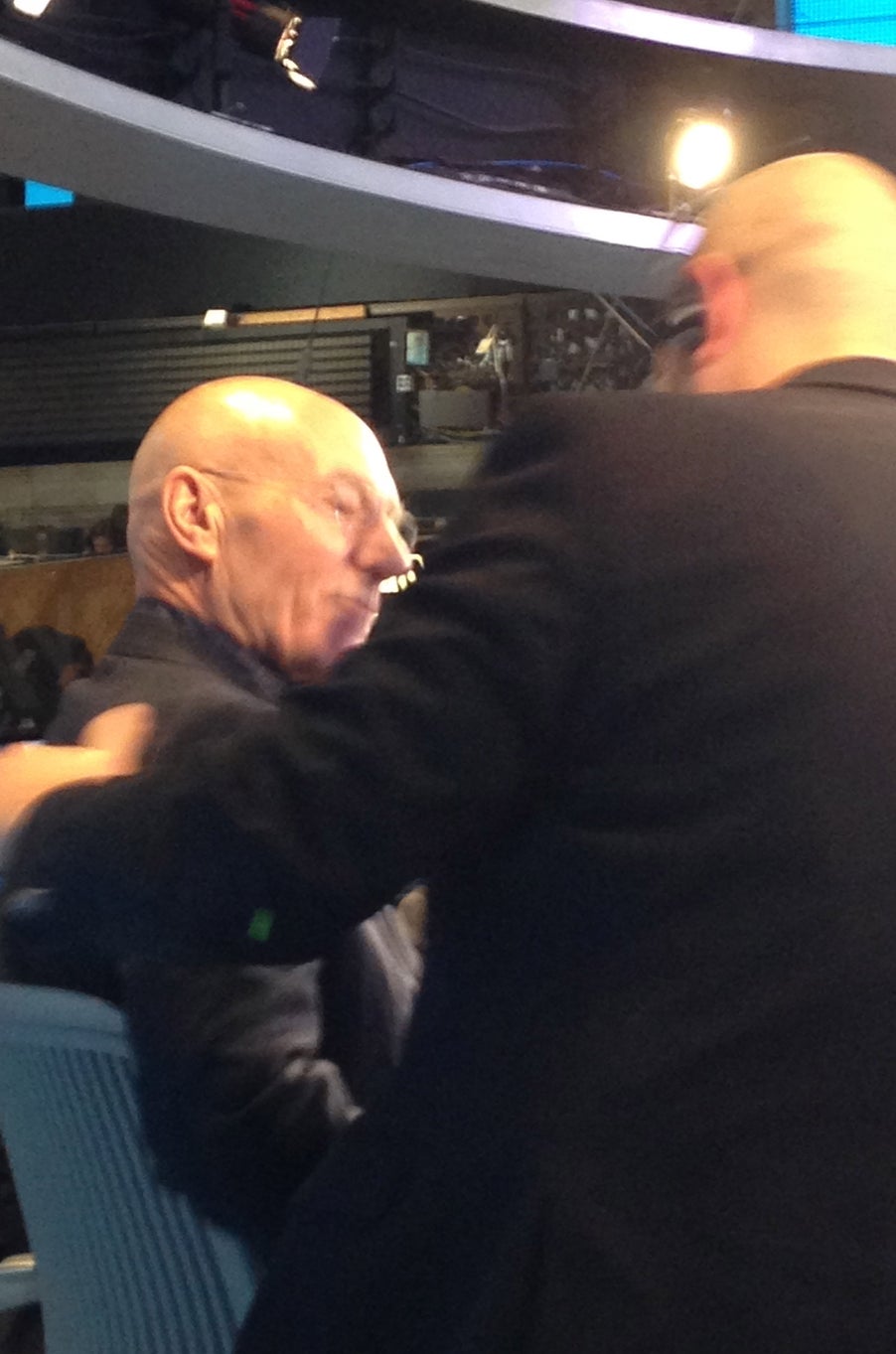 Many of the younger reporters in the pen were either unaware of Stewart's celebrity altogether, or knew him only from his role as Professor X in the X-Men franchise. One millennial cameraman wondered if he was standing mere feet from Spock.
Meanwhile, everyone on the floor watched these screens waiting for traders to decide on an opening price and for Twitter's shares to actually begin trading.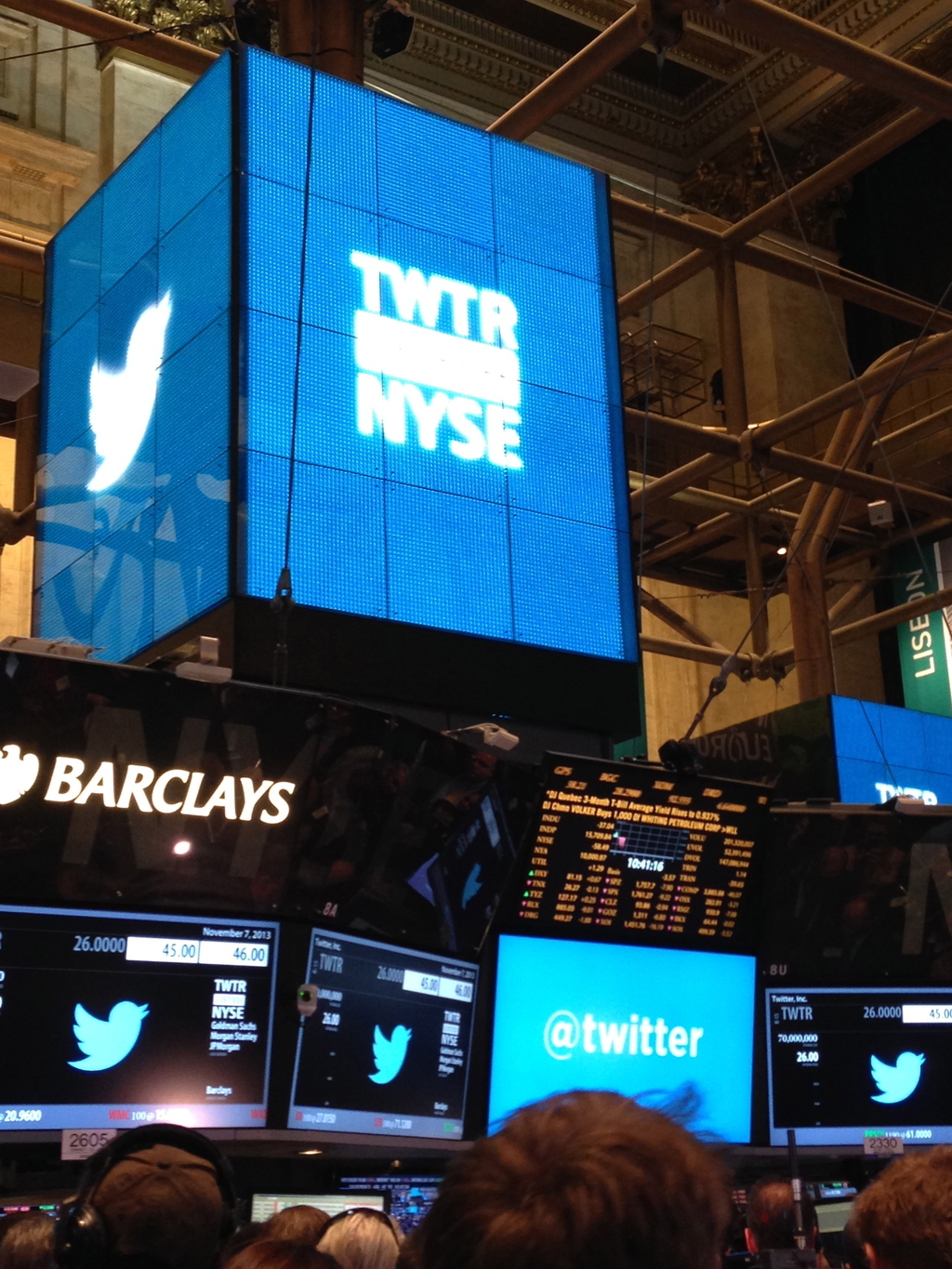 Well, maybe not everyone — some of us were just trying to get a perfect @SirPatStew selfie to kill the pain of more waiting around.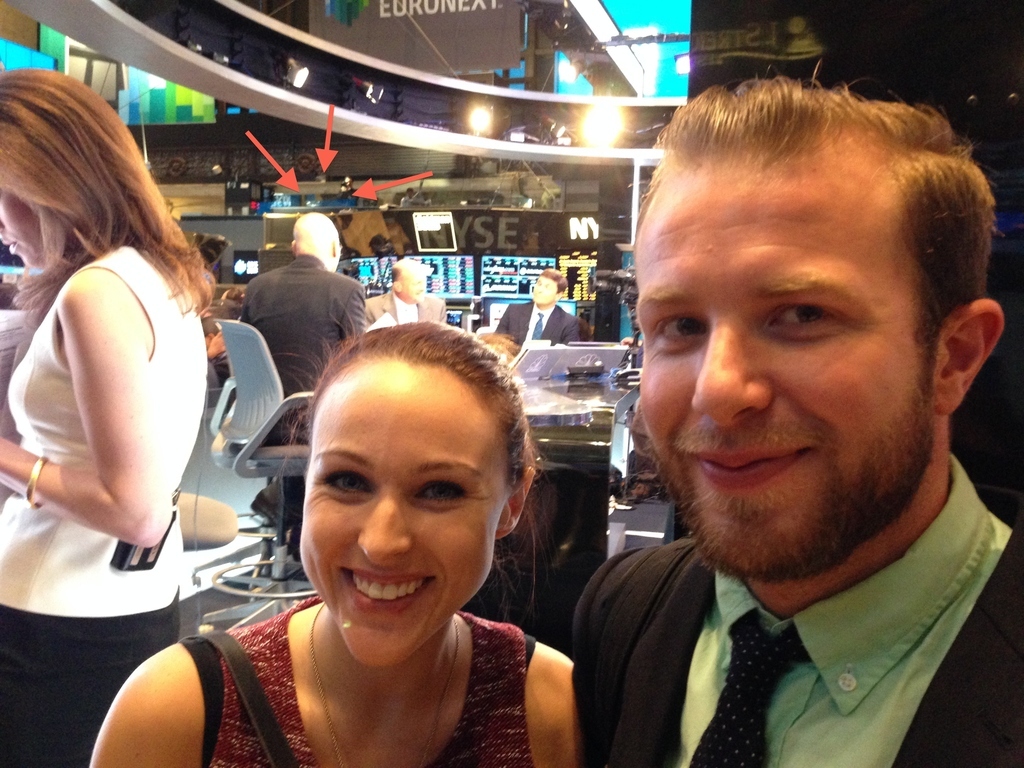 The boredom forced unfortunate selfie taking.
Still, as famous as Patrick Stewart is, we were more interested in meeting 9-year-old Vivienne Harr, who rang the opening bell. She said she had dressed in the spirit of the Twitter bird.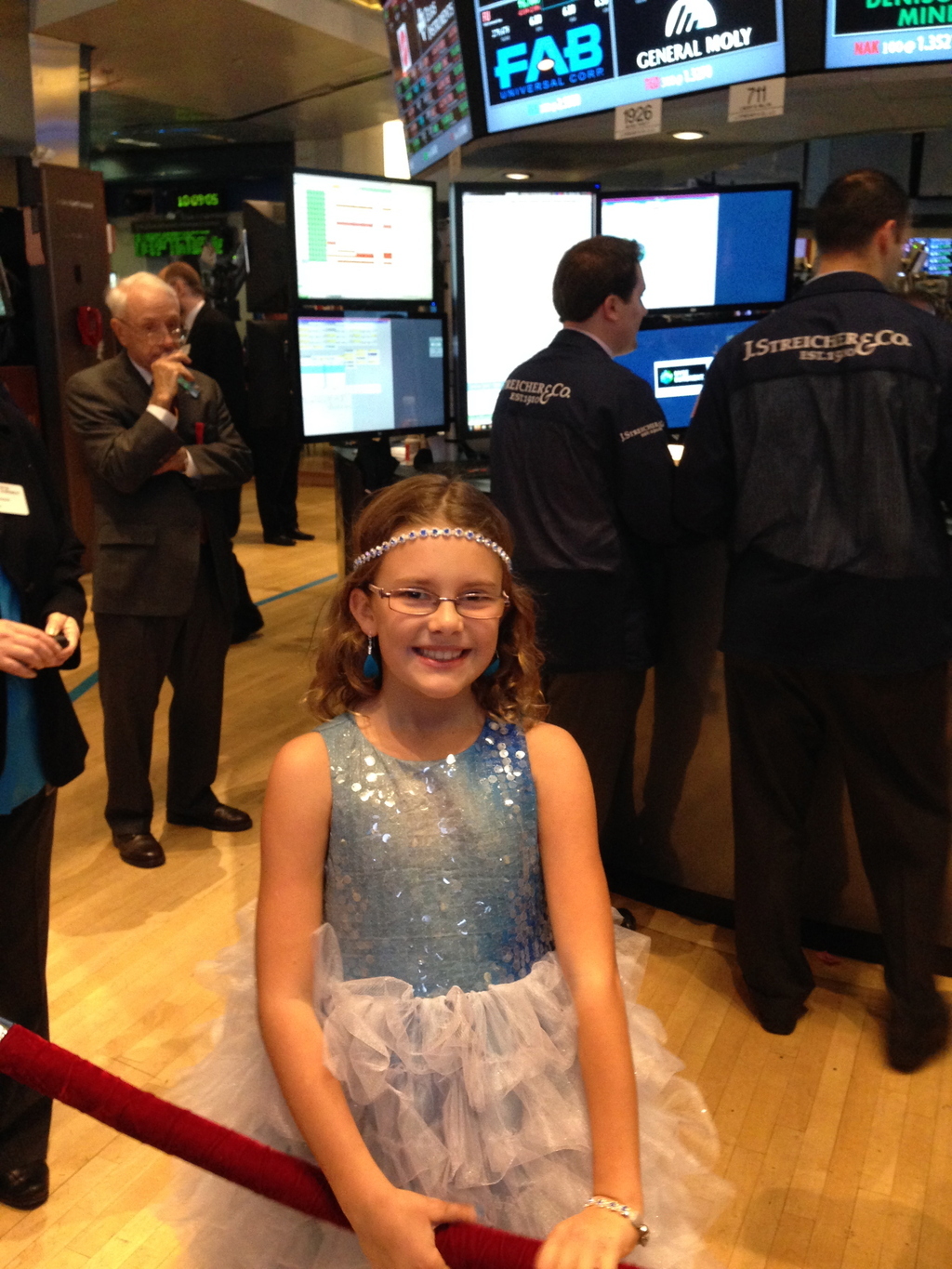 The brave lemonade entrepreneur and human rights activist dared to cross over into the pen and pose with adoring reporters.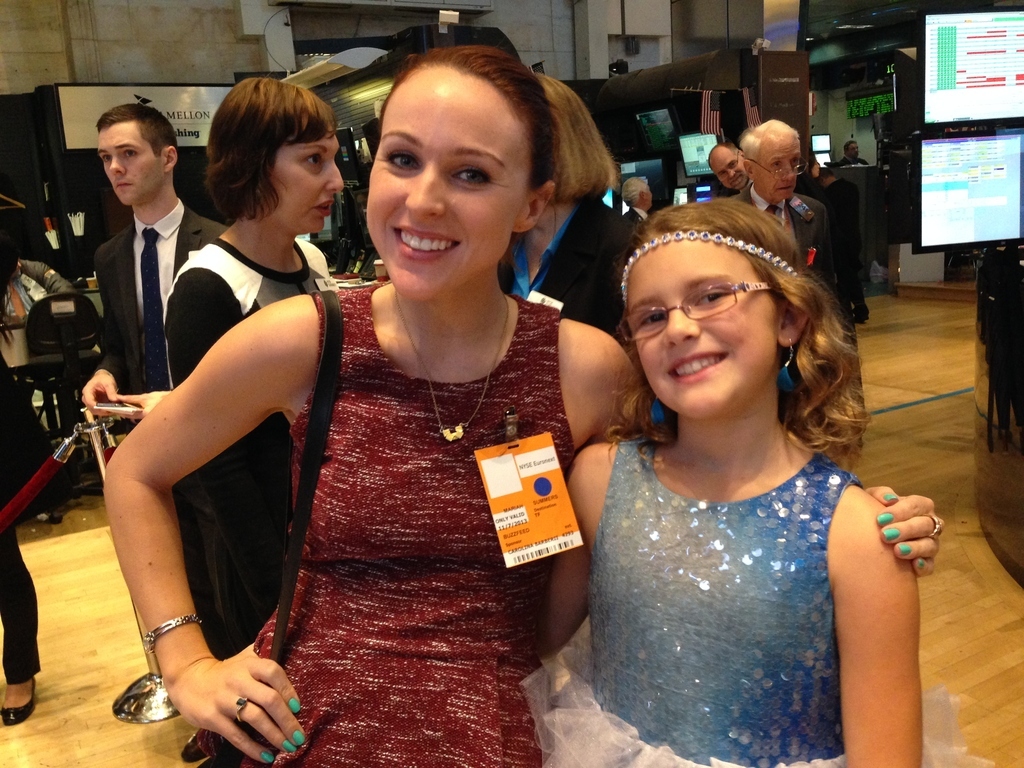 It seemed everyone was having fun with bird puns this morning.

Finally, a trader shouted, "The book has frozen," which meant the floor had agreed on a price and trading would begin imminently.
And about an hour and 10 minutes after the opening bell, Twitter opened at $45.10, clapping and cheering enveloped the floor.

NYSE staff gave themselves a thumbs-up for the glitch-free IPO.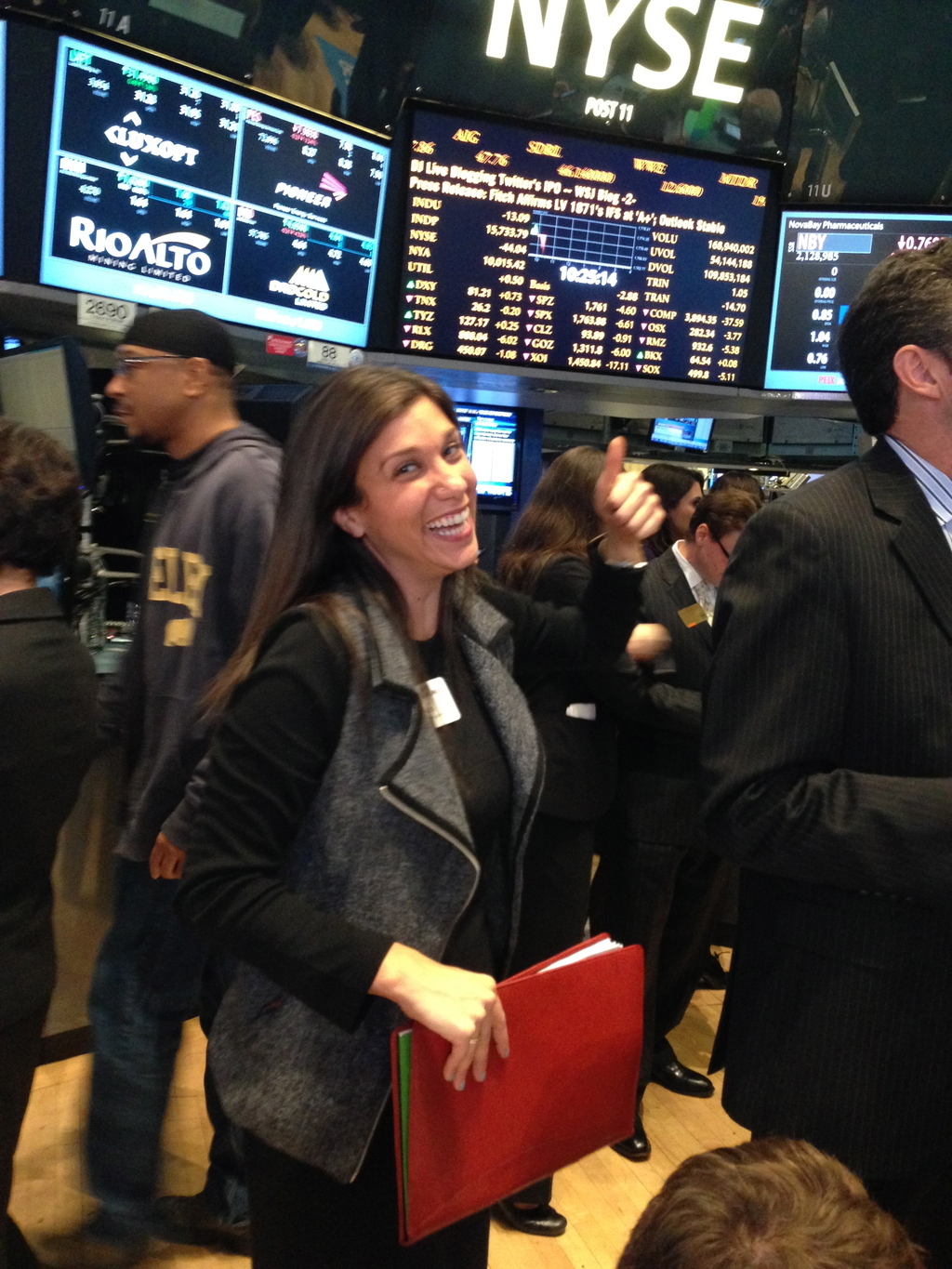 Within minutes after the opening of trading, the pen was empty. It was over. Even Patrick Stewart had vanished without a trace.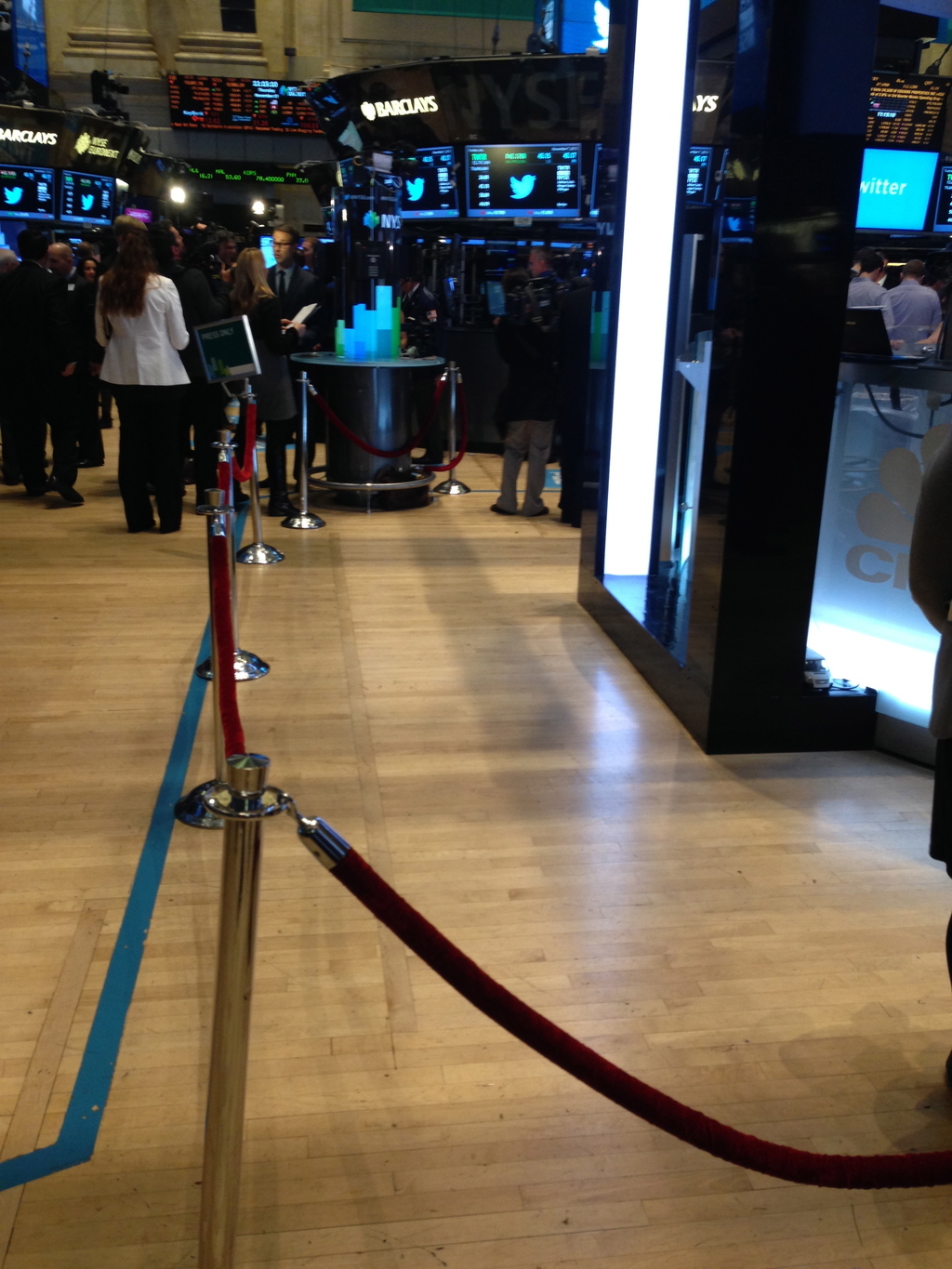 As we exited the exchange, a drizzle had descended over Wall Street. It was clear that on this day, Twitter had made it rain.