Three Men Worth $44 Billion Are Fighting Over A Supplement Company
Herbalife, a dietary supplement company that has captured the intense focus of three of the hedge fund world's most influential investors, continues to rake in capital, most recently from George Soros. Four, if you count Daniel Loeb.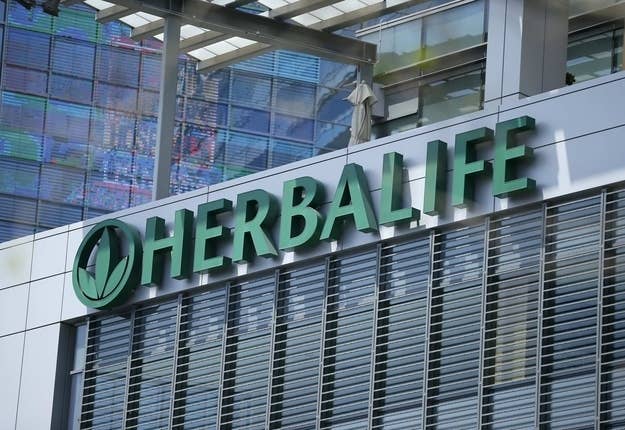 Billionaire George Soros is the latest investment titan to throw money at Herbalife, a $1.7 billion Los Angeles-based nutrition, skin care, and supplement company that has been on the radar of some major players in the hedge fund industry. Adding his name to such heavy hitters as Carl Icahn, Bill Ackman, and, until recently, Daniel Loeb, Soros has reportedly made Herbalife one of the top three positions in his portfolio, sending the stock soaring 10% on Wednesday.
This is good news for Icahn, who holds 16.5% of shares outstanding of Herbalife, which was trading around $65.32 as of Thursday afternoon. To date, Icahn has made $250 million off of his Herbalife stake, he said recently.
Soros is not the first major hedge funder to side with Icahn in his battle against fellow titan Bill Ackman, who placed a $1 billion bet against the company that began in the summer of 2011. After Ackman shorted 20 million shares of Herbalife stock and called the company a "pyramid scheme," Daniel Loeb of Third Point took an 8% stake in Herbalife earlier this year, only to sell off his shares in May after the struggling stock leveled off.
Though Soros' position in Herbalife will likely be good news for those playing the long game of its stock, the question remains: Why have some of the richest, savviest investors in the world taken an interest in a nutrition company, once unknown to many in the investment community?
The answer is traceable to the 2011 book about Ackman, Confidence Game by Christine Richards. Richards stayed in touch with Ackman after the book's publication, during which period she was working as a stock researcher.
It was Richards who alerted Ackman to Herbalife's merits as a potential shorting target.
Later, Icahn got involved, buying 14 million shares in February of this year shortly following an on-air spat with Ackman on CNBC, in which the famously sharp-tongued Icahn had some choice remarks about Ackman's investment in Herbalife.
As for Soros, perhaps he saw the gains Icahn has reaped since his February investment. Or maybe he just sees betting against Ackman as a potentially lucrative move when it comes to Herbalife. Indeed, the company's stock is up nearly 60% since Ackman's December 2012 remarks that the company is a pyramid scheme. With Icahn sitting pretty atop a potential pyramid, and Soros striving to join him, Ackman is holding fast to his short position. Time will tell who'll have the last laugh.