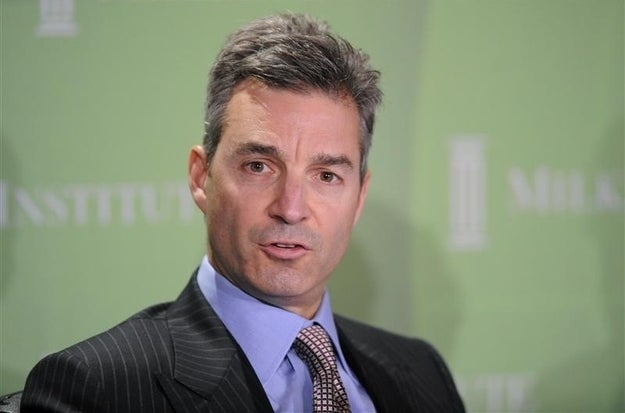 Aided by social media and spurred on by recent success, the proxy battle entered its Ultimate Fighting phase this year, with activist investors launching ever more aggressive, no-holds-barred campaigns against larger, more mainstream companies than ever before.
Through June, activist investors — primarily hedge fund managers with multi-billion-dollar portfolios — won board seats at 30 companies, whereas in each of the previous three years no more than 18 such campaigns were victorious each year, according to figures provided by Mark Chen, associate professor of finance at Georgia State University's Robinson School of Business.
"Among S&P 500 companies, there's a much higher fraction being targeted by proxy contests than in any previous year," said Chen.
According to Charles Elson, professor at the University of Delaware, activist investors are going after larger companies because they have more money than ever before at their disposal.
"The standard of accountability has gone up in the last year by the growth of activism," Elson said. "People can do more about things because they know an activist can make a credible case and get you replaced."
Driving the changing nature of the proxy battlefield, according to shareholder activist experts, is the proliferation of digital media, which in turn has lowered the cost of mounting a fight.
"Dissidents are making more use of online media — interviews and websites — and there's also a trend toward making proxy statements more transparent," Chen said. "For the dissidents, that lowers the cost, because before they'd have to rely on a proxy solicitor to get the message out."
So, whereas in the past a hedge fund manager like Carl Icahn might retain proxy advisory firms such as Institutional Shareholder to liaison with both executives and investors of a potential company he was targeting for battle — for instance Netflix or Apple — now he can set up a website, start a Twitter account, or go on a rant on CNBC and inform investors of his views directly.
"There's more direct communication between management and shareholder activists in the public eye," Chen said.
The increased media attention paid to activist investors, coupled with the direct communication they have with investors, has prompted the companies themselves to fight back more publicly and aggressively than ever before.
Just last week, Herbalife, a target of hedge fund titan Bill Ackman, fired back at the activist who has waged a yearlong battle against the firm by contacting his investors and imploring them to pull their money out of his Pershing Square Capital hedge fund. Such a tactic has never been used before by a company in retaliation against an activist investor. Earlier this year, Ackman encountered pushback from J.C. Penney, so much so that he eventually bowed out of the fight and stepped down from the retail giant's board.
The potential for a proxy battle even went Hollywood this year, when renowned and respected actor George Clooney came to the defense of Sony, which was in the crosshairs of hedge fund manager Dan Loeb, who wanted to split the company up into two businesses.
According to David Becher, associate professor at Drexel University's LeBow College of Business, the surge in retaliatory aggression among activist investment targets is a result of how public proxy fights have become.
"I definitely think it's more public and acrimonious," Becher said. "Companies are fighting back to a large degree."
Part of the reason companies are fighting back more aggressively, however, is because more often than not they have found themselves on the losing end of proxy battles over the last 12 to 18 months. Ackman's pursuit of board seats at Canadian Pacific Railway last year netted him six, while Dan Loeb successfully brought Marissa Mayer in as CEO of Yahoo and made a killing on his investment in the tech giant before stepping down from the board in the middle of this year.
The success of activist campaigns has received a boost from proxy advisory firms like Glass Lewis and Institutional Shareholder Services who have recently tended to side with them instead of the companies. "That has made a lot of these contents more contentious, and dissidents have won more seats than they have in the past," Chen said.