The "Poison Pill" Defense Has Its Day In Court
Shareholder rights plans, commonly called "poison pills" because they limit the amount of stock an investor is able to acquire, are increasingly being used by companies against activist investors. But hedge fund manager Dan Loeb is mounting a court challenge to its relevancy in his battle against auction house Sotheby's.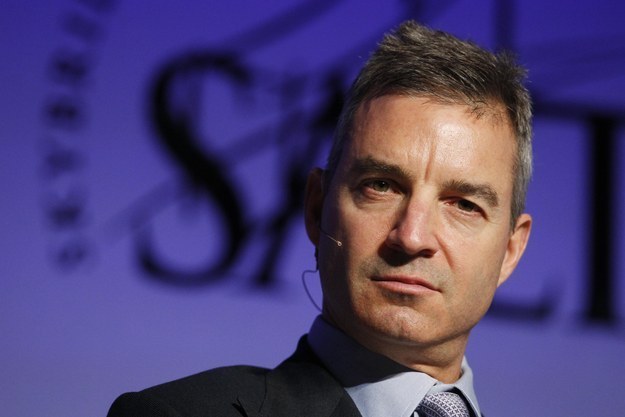 It's a tactic many in the hedge fund world thought had been relegated to a bygone era. In fact, hedge fund tycoon Dan Loeb recently called the "poison pill" defense, used to fend off the corporate raiders of the '80s, a "relic" in his high-profile battle with Sotheby's to gain control of three board seats at the struggling auction house.
Loeb's case has been playing out in Delaware Chancery Court, where a judge will decide if his massive Third Point hedge fund, which currently owns 9.6% of Sotheby's stock, can legally buy more, striking down the legality of the poison pill defense Sotheby's has employed. Loeb wants the ability to purchase the stock ahead of the company's annual meeting slated for May 6. The judge's ruling in this case is expected any day now, and could postpone the meeting date depending on the decision.
But just what is the poison pill defense, and when do boards generally put it to use?
Invented in 1979 by famed corporate attorney Marty Lipton of Wachtell, Lipton, Rosen & Katz, the poison pill defense was initially used to stop corporate raiders like Carl Icahn and T. Boone Pickens. The poison pill defense's primary function is to attempt to stop a single shareholder from buying up too many shares of a company to the point at which they could easily take control. Generally, a single shareholder can buy up to 20% of a company's stock. However, when the company's management feels that an investor is actively trying to use such a large purchase to gain control of the company, it can call the poison pill defense into play and try to cap the shareholder's stake.
The poison pill had its heyday three decades ago in battles including the likes of Icahn, who has encountered the defense, also known as a shareholder rights plan, many times over his long career.
Since the end of the era of corporate raiders, the poison pill has generally been used by companies against other companies in the world of mergers and acquisitions. In fact, most recently, suit retailer Men's Wearhouse invoked a poison pill defense against rival Jos. A. Bank, which it then turned around and bought earlier this year.
Loeb's incredulity at the use of the poison pill tactic against him is not without reason. What's unique about the way it's being employed now is that instead of targeting companies seeking an acquisition, boards are once again using it to stop activist investors looking to make a change in corporate governance practices and leadership.
Boards have invoked the poison pill defense many times in recent years. Activist investor Jeff Smith encountered it in late 2012, when his hedge fund Starboard Value was fighting with Office Depot for board seats.
And just last year, Hertz instituted the defense tactic when it discovered "unusual and substantial activity" in the trading of its stock, some of it by Loeb himself, who had taken a stake in the company.
But just because the poison pill defense is still ubiquitous doesn't mean its intended use stemming from its origins — defending against the kind of hostile takeovers rampant in the 1980s — is relevant to the current fights with activist investors in which it is now frequently employed. That, says University of Delaware professor and corporate governance expert Charles Elson, will be one of the key factors in Loeb's Chancery Court case, and perhaps one that will usher in a new era in the way large investors engage with companies they see as flawed.
"In the end, the Delaware court has become increasingly hostile to the use of the pill where it's viewed as entrenchment, except for the kind of pill that is used to get a higher price in the sale of the company," Elson said. "If it's used to get a higher price, it's viable. If it's used to keep management in place, it's not."