Sotheby's Stock Plummets As Dan Loeb's Third Point Pushes Back For More Board Seats
Dan Loeb's Third Point Partners is demanding Sotheby's open up all three board seats the $14 billion hedge fund is seeking. At this point, Sotheby's is only offering one seat for Loeb, and the stock has fallen more than $3 per share in just over 24 hours.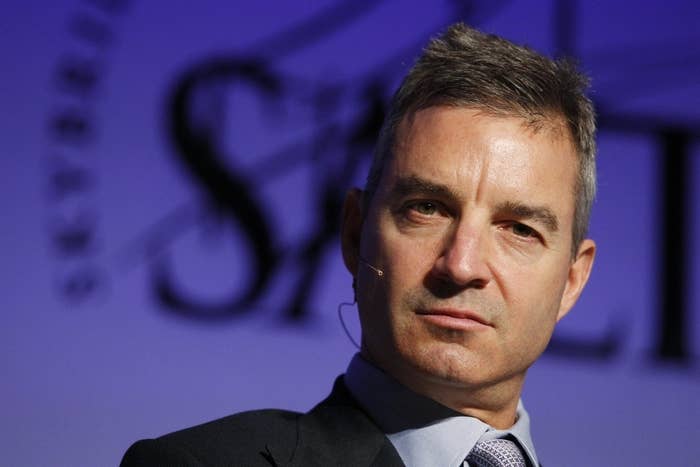 Hedge fund titan Dan Loeb won't settle for getting 33% of what he wants. That's what Sotheby's is giving the $14 billion Third Point Partners head after he requested three seats on its board as a 9.5% shareholder in the auction house. At least, for now.
The market appears to have rallied behind Loeb's activist cause, with shares of Sotheby's opening Friday at $48.29, more than $2 below where they closed yesterday, and finishing at a penny over $47 per share to end a tumultuous week.
It all started Thursday, when Loeb's fund announced it was seeking the board seats as a result of what Loeb believes is a mismanaged company whose "competitive position" is in dire need of enhancement, according to Third Point's filing with the Securities and Exchange Commission.
Loeb proposed adding himself and two others to the board: Olivier Reza, a luxury jeweler executive from Paris, and Harry Wilson, chairman and CEO of boutique restructuring company MAEVA Group. But Sotheby's balked at the request of its largest shareholder to take over a quarter of its 12-person board, which is led by William Ruprecht, the Sotheby's Chairman and CEO.
In a subsequent filing, Loeb fired back, stating that Sotheby's, which had expressed a strong desire to avoid a proxy battle with Third Point, was hurting its own cause in only granting the hedge fund manager one seat and ignoring his other two directorship requests.
"[Sotheby's] was always well aware of Third Point's insistence on multiple seats, and so its offer of a single seat was not, in our opinion, a serious attempt to forge a settlement that would avoid a proxy contest," the letter states, with Third Point showing no signs of backing down. "With that conclusion in mind, we look forward to continuing to work constructively with Sotheby's towards a newly reconstituted Board."