Saving The Zombies And Shorting The Yen: Hedge Funds And Japan
Hedge funds are intensifying their focus on Japan amid reports that funds stand to boost assets by as much as 20% under Prime Minister Shinzo Abe's economic policies.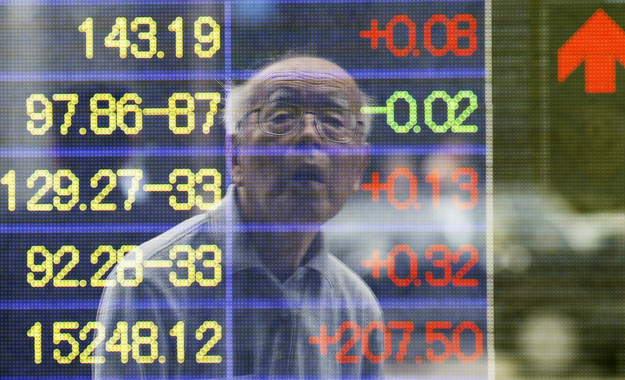 The hedge fund industry is increasing its bets on the Japanese market, where the stellar first-quarter results for some funds show few signs of slowing.
Some estimates call for hedge funds to increase assets focused on the Japanese market by as much as 20% in an effort to capitalize on the intense policy changes being instituted by Prime Minister Shinzo Abe, known among investors as "Abenomics."
Managers that got into Japan last year have generated tidy profits for their funds. George Soros reportedly made $1 billion since late last year on his yen plays. And as far as many in the hedge fund industry are concerned, the end isn't anywhere in sight.
"There were managers that had already invested or specialty managers that had always focused on Japan, and they had a tremendous first quarter," says Mark Yusko, founder of Morgan Creek Capital Management, noting that some funds made as much as 60% in that time period. "This thing is just getting started. The profit margins are expanding, the yen should continue to weaken."
Just last week, for instance, projections for Japan's first-quarter gross domestic product growth were revised upward to 4.1% from a previously reported 3.5%.
Auto companies such as Toyota, shorting the Japanese government bond market, and investing based on periphery markets that depend on trade with Japan, like South Korea are among the hedge fund industry's top bets.
Still, economists warn that the weakening yen could be dangerous in the long run, presenting a challenge to investors trying to play the short game. Traders experienced a rush of panic Monday when the yen actually began to strengthen against the dollar.
The yen's fluctuating strength means hedge fund managers who know how to play volatility and have a measured investing approach will do best in the Japanese markets. Unfortunately, that's a not a description that applies to many managers.
Indeed, when managers began pouring money into Japan last year, one of their biggest bets was on shorting the yen (meaning they bet it would decline further). At the same time, however, many of the same hedge funds were also buying into companies like Sharp, Panasonic, Canon, and Fujitsu — dubbed "zombie companies" by investors because their best days are believed to be long behind them — because the weak yen made for cheap stock prices.
The influx of new money into those companies prompted their stocks to rise, however. The stock gains of the zombie companies, in turn, strengthened the yen, leaving hedge funds who bet against the currency scrambling to cover their short positions.
"The volatility is going to continue to be there, so people who are able to trade volatility and take advantage of inefficiencies in the convertible bond market in Japan should be able to generate returns," said Don Steinbrugge, managing partner at hedge fund marketing consultancy Agecroft Partners.
Those returns, according to Steinbrugge, could be richer than any other investment in a hedge fund's portfolio. Put another way, the reward outweighs the risk, so hedge funds will keep diverting money to Japanese markets until that equation is inverted.