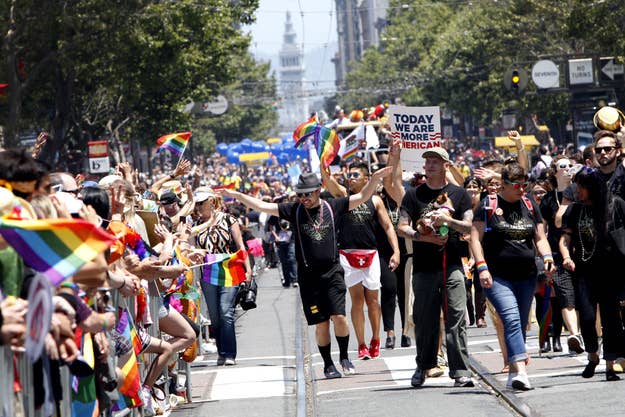 The city of San Francisco took the first tentative steps toward mounting a major financial stand against anti-LGBT action by the Russian government.
A city official sent a letter this week to the San Francisco Employees' Retirement System to assess the $16.3 billion fund's relationship with Russia and urging action on the part of pension leaders in the aftermath of the Sochi Olympics host country's "criminalization" of the LGBT community.
"It is critical that San Francisco, as a long-time safe haven for LGBT people and a world leader in LGBT civil rights, make a strong statement against these actions," wrote Scott Wiener, supervisor of the city and county's eighth district (full text below).
Weiner's plea takes advantage of a little known "Social Justice" clause in some cities' pension fund plans — San Francisco being one of them — that allows divestment for socially responsible investing reasons. Most recently, San Francisco city politicians called for divestment from fossil fuel companies under the plan in April of this year.
Wiener stopped short of demanding action, however, aiming at this point to first assess whether the fund invests in Russian securities.
According to the fund's website, it has more than one-fifth of its assets invested in international equity and more than a quarter of its assets allocated to global fixed income. Both of these categories can include Russian investments.
What's more, SFERS put out requests for proposal in May of 2011 and October of 2012 for emerging markets equity and debt managers, respectively. Russia is considered among many institutional investors as an emerging market country.
If the fund is invested in Russian securities and is moved to action by Wiener's letter, it could seek divestment of any and all assets.
Social Justice policies, while not mandatory or by any means widespread among public pensions, are growing in popularity among large funds, such as the city and state of New York's pension plans.
Guidelines under such policies could include country specific boycotts or divestment from countries based on certain harmful themes, said Meg Voorhes, director of research at The Forum for Sustainable and Responsible Investment.
"Some pension funds have policies discouraging investment in companies doing investments in Burma, Sudan and Iran, so there are some country-specific investment policies that public pension plans have adopted in past years," Voorhes said. "Usually it's when the country in question has severe human rights violations or there's a concern that they're supporting terrorist activities that may be harmful to the United States."
SFERS did not return a request for comment.
Update at 1:30 p.m. Friday: A California State Senator is also rallying for officials to pull investments out of Russia, this time at a state level. State Sen. Mark Leno, who represents the San Francisco, introduced a resolution early last month urging the $257.9 billion California Public Employees' Retirement System, the nation's largest public pension, to avoid future Russian investments, like the stake it recently took in a Moscow shopping mall.