Red Lobster's Comeback Plan: More Lobster
The seafood chain, recently sold to private equity firm Golden Gate Capital, plans to revamp its new menu to focus more on its namesake. For diners, it means more surf, less turf.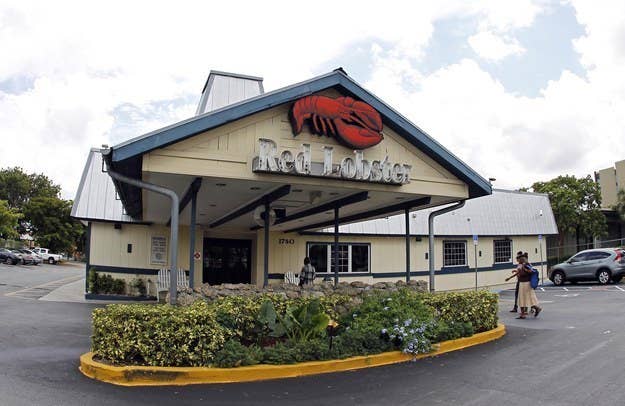 A newly independent Red Lobster is betting big that surf will beat turf, at least when it comes to its new menu. The struggling chain will announce today that upcoming changes to its menu in all 705 stores will emphasize offerings from beneath the sea, removing items that stray from its history as a seafood brand.
The move comes after Red Lobster's former parent, Darden Restaurants, sold the chain for $2.1 billion to private equity firm Golden Gate Capital. At the time of the sale this July, Darden, which also owns Olive Garden, was embroiled in a fierce battle with the activist investment fund Starboard Value.
The new Red Lobster menu will offer more lobster than ever before, with lobster options on nearly every page. There will also be more seafood options, with 85% of the new menu featuring a seafood protein. For example, the chain's Ultimate Feast will include 50% more shrimp, and the Lobster Scampi Linguine will now have as much lobster as there is pasta.
It's worth noting that Red Lobster is choosing to focus on improving its air of authenticity, something that Starboard Value implored Darden to do with Olive Garden back in September when the hedge fund released 300-page evisceration of the state of affairs at the Italian chain and other Darden restaurants. The presentation is widely considered one of the final major blows the hedge fund delivered to Darden ahead of its monumental victory to replace the company's entire board of directors last month, a fight it won by a wide margin.
Red Lobster is probably thanking Starboard founder Jeff Smith for the free advice. In the cases of both restaurant chains, however, only time will tell if it actually works.