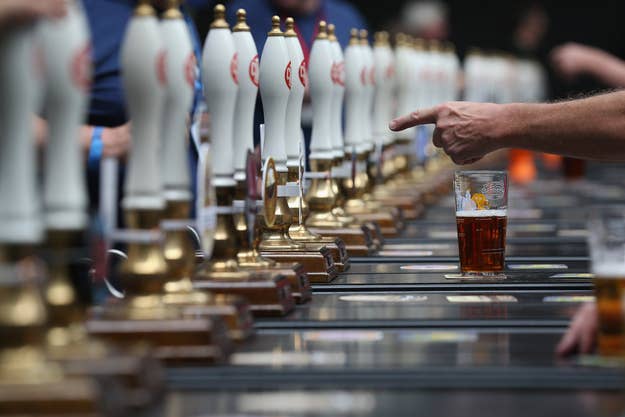 Craft beer makers cling tightly to their unique culture and like to project an image of independence. But not unlike the hipsters who imbibe in their brews, there is an increasing amount of big Wall Street money being poured into these companies.
As consolidation among larger beer manufacturers has put 50% of the market into the hands of just four companies — Anheuser-Busch InBev, SABMiller, Heineken International, and Carlsberg Group — private equity firms have targeted microbreweries as the next hot investment area. The reason is twofold: Craft beer sales are growing while the overall industry is basically flat which, in turn, means that larger beer makers are looking for growth by acquiring microbreweries, giving private equity investors an easy exit strategy.
"It's all about growth in a mature industry and this is a segment that's growing," said Daniel Bonoff, partner at Goode Partners, a New York private equity firm, which has looked at investing in some craft brewery businesses recently. "In the beer industry there are basically a few big multinational companies that dominate and are seeking growth. So from the private equity perspective, you have an easy exit."
In the last year, craft brewing has exploded in popularity, with 409 openings in 2012, bringing the current total number of microbreweries to 2,347. Another 1,254 craft breweries are in the works, which would bring the total number to 3,601. According to a Bloomberg article citing the Brewers Association trade group, craft beer sales jumped 15% last year while the industry as a whole only grow by 0.9%.
The growth has private equity firms salivating to invest in microbreweries. Last month, London-based Oakfield Capital Partners put more than $1.5 million into Freedom Brewery, a British craft lager company. In September, Boston-based Fireman Capital made a significant investment in the Utah Brewers Cooperative, which includes the Squatters and Wasatch Craft Brewery. The recent deals pick up on a trend that took root in 2008 before petering out as a result of the financial crisis.
"It's a fast growing niche area market and people will pay a premium price for quality product," said Oakfield partner Tim Woodcock. "If you're starting from a small base you can grow at a quick pace. The market is growing quite rapidly."
In addition to single brewery investments, private equity firms are showing interest in snapping up craft breweries as a group, according to Jim Clarke, president of beer industry consulting group First Key.
"The craft beer sector is in expansion mode, many are expanding and many new ones are coming on," Clarke said. "Private equity likes to see how they can get involved and then maybe acquire a group of them. The firms we've dealt with seem to have an interest in acquiring a few of them and building it into a group that they can then sell."
That's where the major beer companies come into play. With growth and sales stagnating, Anheuser-Busch InBev, SABMiller, Heineken International, Carlsberg Group, and others are looking at craft breweries for growth, sources said. Indeed, as the Bloomberg article noted, MillerCoor's created the Tenth & Blake Beer Co expressly to develop and acquire craft beers.
The potential for a big payday isn't the only reason for a microbrew maker to accept private equity money. Indeed, some are against the idea entirely. But a private equity investment can help provide capital for craft brewery looking to grow while still maintaining control.
"The toughest part about beer is distribution," Bonoff said. "If you're a small independent guy, you need a way to get your product to the customer. Private equity can help these smaller businesses because they need money to market."
Still, between the potential for a sale or needing capital to grow, the fact remains that craft beer makers are finding the idea of taking a private equity investment a lot easier to swallow lately.