Pepsi Vs. Private Equity: A Battle Of Snacks And Share Price
After Nelson Peltz's Trian Fund Management released a white paper making the case for a spin-off of the snack division of PepsiCo, which accounts for most of the company's value, PepsiCo fired back with a strong rejection of the proposal. Your move, Peltz.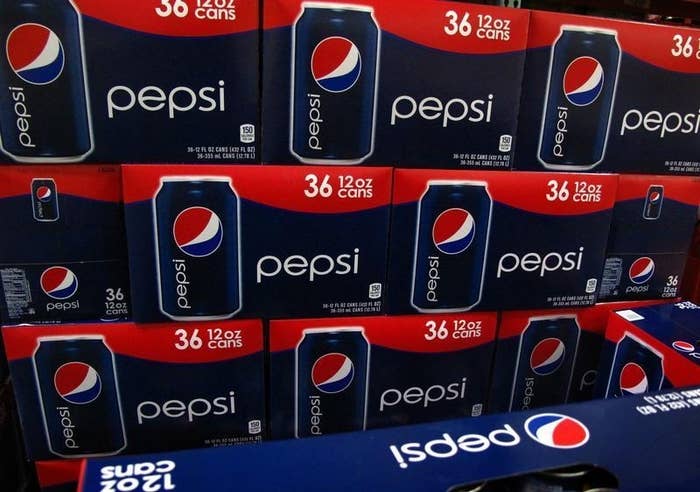 You could call it a battle over biscuits. Famed private equity investor Nelson Peltz's Trian Fund Management has renewed its crusade from last summer to agitate a break up of the snack division of PepsiCo. A white paper Peltz released last week urges the PepsiCo board to act before the stock, currently trading around $79 per share, loses any more value.
But PepsiCo isn't buying the idea that Peltz's theories will make for a more profitable beverage or snack division. It fired back at the Trian proposal late Thursday with a letter, the opening sentences of which do not mince words.
"Your letter of February 19, 2014 has been received and shared with the entire PepsiCo board and its management," wrote PepsiCo presiding director Ian Cook. "I am writing to advise you that the board and management are comfortable and in complete alignment in rejecting your proposal."
So what exactly does Peltz, a $1.2 billion shareholder in PepsiCo who has been "extremely concerned about PepsiCo's extended period of underperformance relative to its food and beverage peers" for quite some time, want? Mostly, a beverage division that will be able to compete with Coca-Cola, which PepsiCo continually has failed to do, and a snack division that creates the most "synergies" and management effectiveness.
Peltz's argument is relatively simple: by having both beverages and snacks, which account for the majority of PepsiCo's value, under one corporate umbrella, the company is hindering the growth potential of both divisions. Mainly, Peltz appears to be concerned with the beverage side of the equation, noting that PepsiCo has lost marketshare to Coca-Cola in seven out of nine major beverage categories in North America over the last three years. He also believes PepsiCo has had numerous "blunders" in recent years, citing Pepsi Max, Gatorade, SoBe, and Tropicana as examples, among others.
But for now, PepsiCo appears to be holding its ground. Its letter asserts Trian's research is selective and "misused" and does not properly paint a picture of the most successful PepsiCo brand.
"Our board and management team are confident in the thoroughness of this analysis and in the conclusion that PepsiCo's value is maximized as an integrated food and beverage company," Cook's letter states. "We trust that you appreciate the seriousness with which we have examined your observations and proposal and the firmness with which we reject the proposal to separate the businesses. In short, the board and management have concluded that the financial engineering you propose erodes value for shareholders rather than creates value."