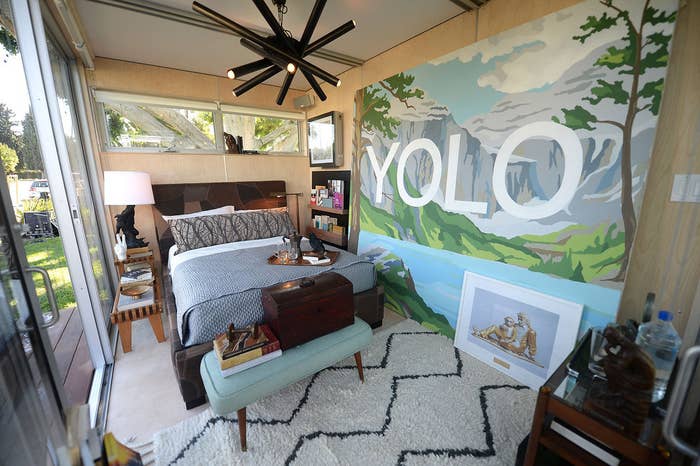 In the old days, when you booked a hotel room you knew roughly what you would be getting: a certain amount of cleanliness, amenities, services, and comfort, depending on how much you're willing to pay. And as Airbnb gradually takes over the market, a new ecosystem of service providers is emerging, aiming to bring a degree of order and predictability to the world of crashing in a stranger's apartment.
One of Airbnb's triumphs has been creating a fairly trustworthy layer of user reviews atop of a vast pool of rooms for hire that range from some guy's couch to a serviced penthouse. As a general rule, users can book a well-rated room from a host with lots of positive feedback and feel fairly comfortable that things will work out. But the company, which expects to pull in half a billion dollars of revenue from an estimated 1.5 million listings by the end of this year, still offers a mixed bag of experiences, and many believe the semi-chaotic system will gradually become standardized, much like the hotel industry it is gradually swallowing.
Enter companies like Guesty, Keycafe, Proprly, City CoPilot, SkyBell, Smart Host, and Beyond Pricing. A growing army of entrepreneurs aim to drive the standardization of Airbnb and the wider industry, offering everything from cleaning services, key exchange, and property management to a physical concierge desk for Airbnb listings in a given neighborhood. Beyond just piggybacking on Airbnb's growth, these companies hope to be the standard-setters for a new industry that looks set to boom long into the future, and will come under more and more pressure to offer a reliable experience, and one that complies with local laws.
"With Airbnb there's going to have to be some increased regulation on the rooms that are on their site and that consumers are using," Dan Wasiolek, a hospitality analyst with Morningstar, told BuzzFeed News. He noted that New York recently increased the ranks of its Airbnb legality task force to ensure the quality and safety of Airbnb rooms offered in the city remained at adequate levels. "I think that makes all the sense in the world," he said.
While the concept of standardizing Airbnb listings the way hotels are grouped by star ratings may be appealing, the pure volume of listings and users makes it a challenge. In other words, how can you create order and standardization among a pool of listings that is swelling to well beyond the million mark?
"They need to have standards, and Airbnb knows that," said Randy Engler, a former eBay executive and frequent Airbnb host who founded property management startup Proprly in 2013 when he recognized a need for better guest experience among Airbnb hosts.
"The standard of cleaning and room experience, in hotels it's binary, it's either up to those standards or it's not, and we're trying to bring that to Airbnb, we're trying to get that on listings. If you go and check into a W or Ritz you don't even have to think about it."
Similar challenges have played out at Uber and other ride-hailing companies, where the original promise of "ride-sharing" — an app-enabled version of carpooling, person to person, for a low price — has given way to a much more commercial product, with common standards for vehicles, drivers, prices, and service. It's easy to see the so-called "home sharing" business going the same way.
Airbnb would not comment for this story. But a number of these startup founders told BuzzFeed News that the company is aware of the need for quality metrics on its listings that go beyond just guest reviews. Engler attributes many bad Airbnb user experiences — messy rooms, complicated key pickup rituals, canceled bookings — to its astonishingly fast growth. The startups around Airbnb hope to become indispensable to the company and its users as the market matures.
"When you're growing that fast things are breaking," Engler said. "That's the thread that is really challenging, because a lot of hosts, it's not that they're bad hosts, it's just if you've never stayed in a nice hotel, how do you have any concept of what it's like to stay in a nice hotel?"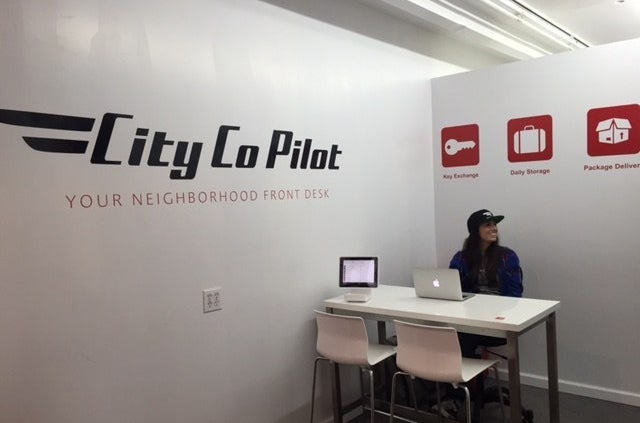 City CoPilot's service brings one of the most recognizable parts of the hotel experience, the front desk, to Airbnb users. The five-month-old startup considers itself a concierge and front desk for Airbnb users in New York's Lower East Side, offering key exchange, luggage storage, and restaurant, bar, and shopping recommendations to hundreds of Airbnb travelers each month. The company has plans to expand into other New York neighborhoods, and cities around the world.
"We're a front desk for the Airbnb economy," Maggie Barnett, City CoPilot's founder, told BuzzFeed News at her Orchard Street storefront one recent Tuesday afternoon as a honeymooning couple from Sydney strolled in, rolling luggage in hand, to collect a set of keys. "We were also fans of Airbnb and we have a lot of neighborhood friends that are hosts, and we realized there were a lot of random bars that people were using for key exchange. It was really stressful for them, so we ended up finding a little storefront and the rest is history."
With over 250 sets of keys at any given time, for which its pricing packages start at $10 for one key exchange, business is brisk. And much like Airbnb, the company has had to adjust its offerings along with its swift rise in popularity.
"I can't tell you the amount of times that guests have come to us — they've checked into an Airbnb and their air mattress broke," Barnett said. "We now have a stockpile of air mattresses and we rented them one and we take care of their problem. It's just like you go to a hotel, the first place you go is the front desk."
While City CoPilot appears to be the first of its kind in offering a physical front desk experience, turning Airbnb key pickups into a business originated nearly 3,000 miles away in Vancouver. Three years ago, Keycafe was born there, inspired by Airbnb host Jason Crabb's frustration with giving keys to his out-of-town guests.
He enlisted local bars and coffee shops to join the Keycafe network as a place where Airbnb hosts could leave keys for their guests in a secure way. It's a good deal for the host and the guest, as well as for the café owners who were introduced to a new group of traveling customers.
Airbnb took note and began meeting regularly with the company, as it does with nearly all the other startups mentioned in this story.
"We work with [Airbnb] a lot — we're working out on what level we can work with them, and they're still working out what level of services they can offer their guests," Crabb told BuzzFeed News. "The end goal is to have an exclusive partnership so Airbnb customers could select Keycafe through Airbnb, and the ultimate goal is to take these partnerships to the next level. We didn't set out as somebody who wanted to be bought out by Airbnb, we set out to be a company and able to service the community. We're trying to be agnostic to the business, and grow to as many cities as we can and to scale this business to the point where it's ubiquitous."
Crabb adds that the collaboration among the startups and Airbnb, as well as with each other, has created a burgeoning network of Airbnb standard-setters, all out to help define and shape the larger home-sharing industry. A formal collaboration with Airbnb would also be nice, but such deals are hard to come by. As of July 2014, Airbnb had only one formal partnership with a service provider: Handybook, a cleaning service Airbnb is testing out in three markets.
"It's kind of a Wild West in which everyone's trying to work out what they can offer," Crabb said. "It's an incredibly friendly community, and none of us are direct competitors, we all sort of help each other out. We find ourselves as one element of the services people need to most effectively use Airbnb — one part that allows them to do certain things better."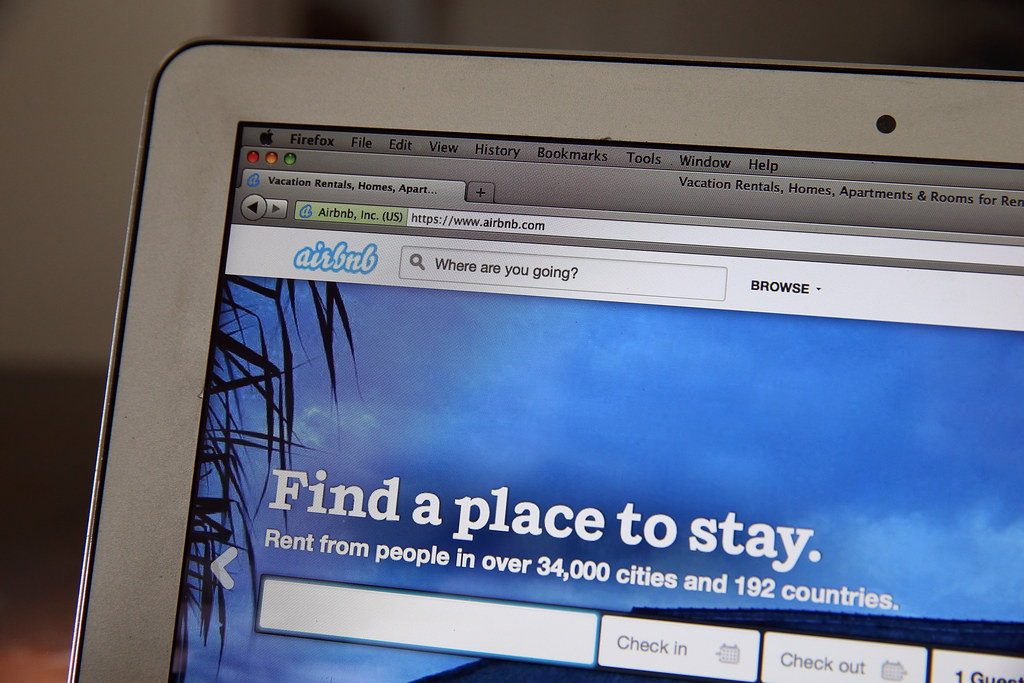 The most common problems to be worked out deal with consistency, entry, security, and pricing. While Proprly deals with making the physical experience more consistent, Guesty works on the virtual side.
"One of our central services is handling all of the communication for the host," said Nathan Tobin, chief marketing officer of Guesty. "Airbnb requires hosts respond within the hour and we respond around the clock, which enables our hosts to get more bookings because Airbnb favors the most responsive hosts in search results."
In addition, Guesty, who like Airbnb is backed by Y Combinator, liaises with cleaning services, property management services, and key exchanges. It also screens guests to take all of the front-end work out of being a host. This has also been a boon to Airbnb, with which Guesty meets regularly, as the latter's technology can help spot problems within the former's systems.
"We are one of the heaviest users of their system, so we can see the bugs very quickly," said Amiad Soto, Guesty's co-founder, in an interview with BuzzFeed News. "It's not a formal relationship, but we watch each other's backs."
On the pricing front, two companies, Smart Host and Beyond Pricing, have capitalized on the need for metrics hosts can use to get the most money out of their unit while still remaining competitive.
"We saw a need as part of this broader trend where, similar to hotels, all across the world people were starting to manage Airbnb properties and they needed prices based on demand," said Beyond Pricing co-founder Ian McHenry, who used to do pricing algorithms and research for airlines and hotels. "So we started a dynamic pricing company which is in 26 global cities."
Beyond Pricing looks at a number of sources, including airline routes and flight arrivals, demand in a local neighborhood, events, and competition, all potential indicators of demand.
"Hotels have traditionally looked backwards to set their prices to last year, and it's always been very backward looking," McHenry said. "We're able to predict demand using future indicators, which is something that the hotel industry is just now being able to do, so what we're offering is actually more cutting edge."
While price optimization is for Airbnb users of a more enterprising spirit, one area of concern for all potential guests and hosts that Airbnb can't ignore is safety. New York City took this issue into its own hands recently, tripling its task force of investigators into Airbnb properties in an effort to also implement safety standards for the city's 16,000 listings. But a handful of smart home startups are trying to help out in their own ways, whether it be Lockitron, with mobile-enabled locking systems, or SkyBell, a virtual camera-equipped doorbell that allows people to remotely see who is at their front door.
"With Airbnb, we blend into this home automation industry," SkyBell founder Andrew Thomas told BuzzFeed News. "The question is, how do I secure my home and provide better access and control for Airbnb hosts? We're the eyes and ears of the smart home. We can tell the hub that somebody's there. For an Airbnb host, my vision is to see who is at the door with the SkyBell and then unlock it with their smart lock and eliminate the need for a greeter. I talked to Airbnb about it, and the biggest problems that they have is entry and validation issues — to see who is there and let them in remotely."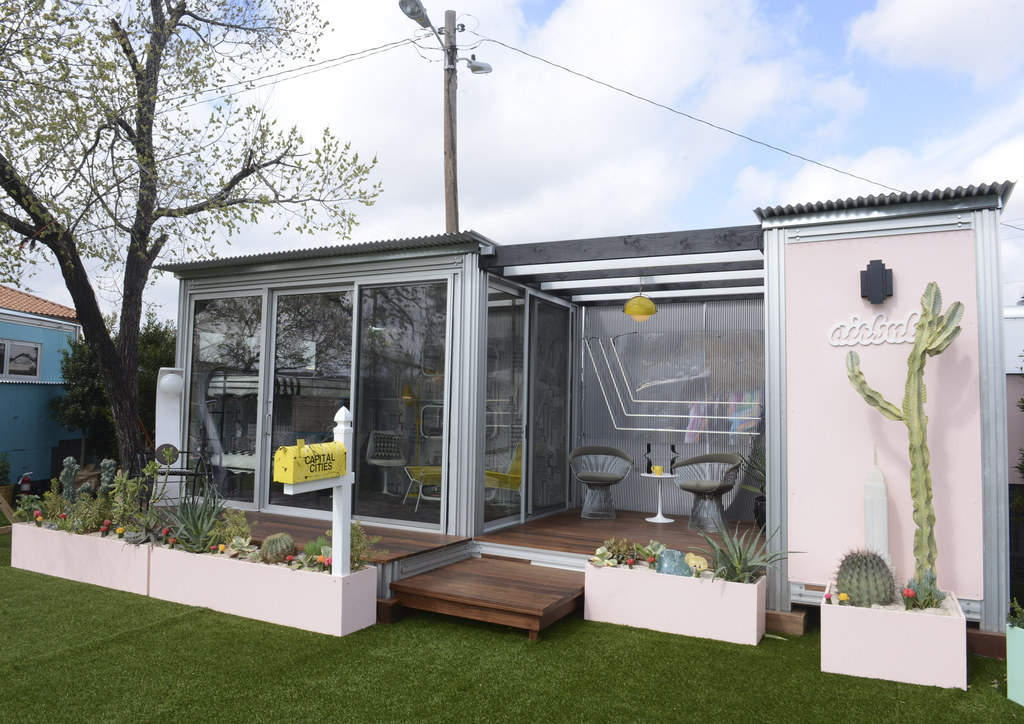 Will Airbnb's offerings gradually become as standardized as the hotel industry? Proprly's Engler believes change is inevitable if the service wants to continue the growth seen over the better part of the last decade. And he believes it will come as a result of entrepreneurs pushing to systematize and lift the experience.
"People who are renting their places are realizing that they're not in hospitality. So we want to apply everything that the hotels have done and learned to the ultimate experience of hosts and their guests," he said.
"We're trying to present a new level of service to Airbnb and raise the bar. We're not interested in couch surfing, we're working at an elevated level. Everything we expect out of a hotel, I see that played out as the standard for Airbnb in the next 10 years."