Lending Company World Acceptance Is Now The Subject Of Yet Another Investigation
World Acceptance, a controversial lending company that has long been a short target of hedge funds, was forced to disclose an investigation by the Consumer Protection Bureau and a separate investigation of securities fraud, causing the stock to tank.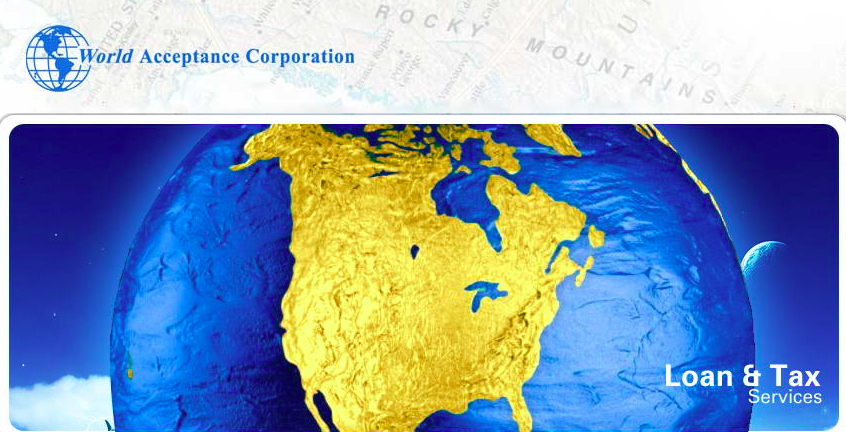 World Acceptance has long been the subject of controversy. Because of several recent reported stories that have found the company's lending practices to be predatory, large investors have been pulling money out or shorting its stock. And now, another regulator has stepped in, sending the stock tanking and at least one hedge fund manager calling for the company's demise.
The company announced Friday that they are being investigated by law firm Wohl & Frutcher for its lending practices. The firm, which represents consumers alleging fraud or fiduciary breaches by companies, is looking into World Acceptance for alleged violations of securities laws.
The announcement comes after Thursday's announcement that the Greenville, S.C.-based company is under investigation by the U.S. Consumer Financial Protection Bureau for its potential engagement in "unlawful acts or practices in connection with the marketing, offering, or extension of credit." Unsurprisingly, the stock tanked nearly 20% from around $96.50 to $77.25 per share following the announcement, earning short sellers like Whitney Tilson's KASE Capital hedge fund, a 1% owner in the company, a nice payday.
After the stock hit, Tilson said he added to his short position because he believes that World Acceptance, which isn't allowed to operate in 37 states, should not only be investigated but dissolved entirely.
"I have long been convinced and my short thesis is predicated on the fact that World Acceptance is a predatory business that exploits and victimizes a vast number of customers," Tilson said. "The tough part about being short a company like this is that until regulators act to rein the business in, it is extremely profitable business. I now think the end game is clear that this company cannot withstand scrutiny and I think the entire business model is predicated on exploiting its customers. It would be good for society if this business would be out of business."