Hedge Fund Titans Share Their "New Best Idea" For Investing
Big-name money managers, including Jim Chanos, let investors in on their next big investment idea. The talk was part of the CNBC Institutional Investor "Delivering Alpha" event in New York.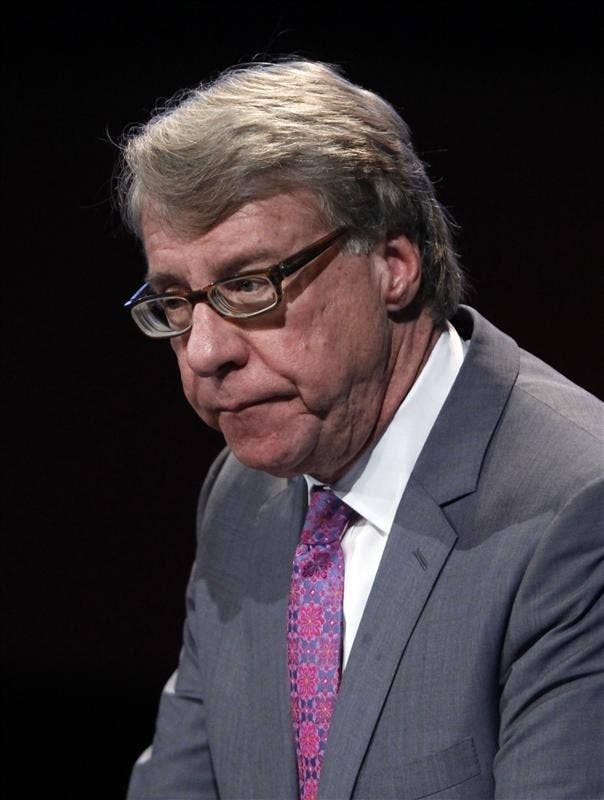 Australian trains, European autos, U.S. drugs, and Japanese robots. That's what some of the hedge fund industry's heaviest hitters offered up as their new big ideas at the CNBC/Institutional Investor "Delivering Alpha" conference Wednesday at the Pierre hotel in New York Wednesday.
Hedge fund billionaire Jim Chanos, founder of Kynikos Associates, shared the stage with Leon Cooperman, Chairman of Omega Advisors; famed investor Chris Hohn, founder of The Children's Investment Fund Management; and Mark Kingdon, founder of Kingdon Capital Management as part of the "My Best New Idea" panel. Here's where they think you should put your money next.
Jim Chanos: Caterpillar Won't Turn Into a Butterfly
Hedge fund titan Jim Chanos called his statements "the destroying alpha part of your program" as the audience fell silent waiting for the iconic investor to share his thoughts.
"I believe that the commodity supercycle built on the back of the Chinese construction boom is coming to an end," Chanos said. With that in mind, Chanos said his fund was shorting industry stalwart Caterpillar.
"They have cheap stock that trades at about 12 to 13 times earnings, and earnings are not expected to grow reasonably at all," he added. "The company doesn't have the financial flexibility for buybacks that others do."
Chris Hohn: Planes, Trains, and Automobiles
Hohn likes Airbus Porsche and Australian rail freight company Aurizon. Of the latter, Hohn said it could double earnings over the next three years with its great management, calling it a "fantastic asset-backed turnaround story."
Mark Kingdon: Team Japan Broadly, Team Robots Specifically
Of the Japanese economy, Kingdon said he anticipates the major changes under Abenomics to generate returns for investors focusing on Mazda ("shakiest history but biggest upside"), Fuji Heavy (makes Subaru and is known for safety), and Toyota. The big draw according to Kingdon? "They produce cars with fewer workers and more robots than any other country," he said.
Leon Cooperman: Energy, Tech, and Medical
Cooperman started off with the observation that everyone is moving out to varying degrees on the risk curve when it comes to bonds, as well as moving into equities. But, he cautioned, "What the wise man does in the beginning the common man does in the end."
The three names he liked in the quality growth market were Express Scripts, Qualcomm, and Thermo Fisher Scientific.
Cooperman also said Sandridge Energy has the potential to double in the next year, or go bankrupt, "So, you know, risk reward!" The investment titan is also watching private equity firm KKR.