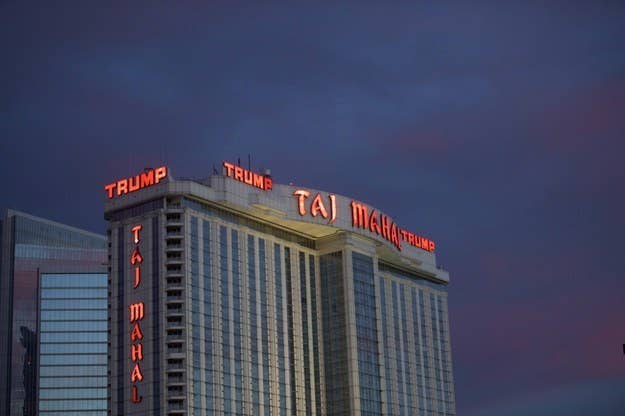 When the staff of Atlantic City's Trump Taj Mahal look back on the sprawling casino's final days, they'll remember a soggy lunch break. The Taj's employee cafeteria now has a steadily leaking ceiling that splatters them with raindrops as they eat slices of Sbarro pizza between dealing hands of blackjack.
A recent windstorm claimed a piece of the casino's upper-level roof, and its owner, Trump Entertainment (that's Trump as in Donald Trump, although he stopped being a majority owner a decade ago), hasn't put up the money to fix it.
And why would they, if the Taj really will close its doors for good on Dec. 12 at 5:59 a.m., as the sign near the entry of the self-parking garage proclaims? The dealers can live without a dry lunch break for the handful of days before their casino descends into bankruptcy. Let them eat in the rain.
That is, of course, if these really are the last days of the Trump Taj Mahal, which they very well could be. But nothing has been decided officially. Even though the hotel tower closed earlier this week and state regulators released a tentative plan to shut the entire property down for good, much still hinges on a bankruptcy court hearing on Thursday. Not to mention a hedge fund billionaire who may still be allowed to step in and save this institution at 1000 Boardwalk, a prime location on this once glittering gambling town's beachfront strip.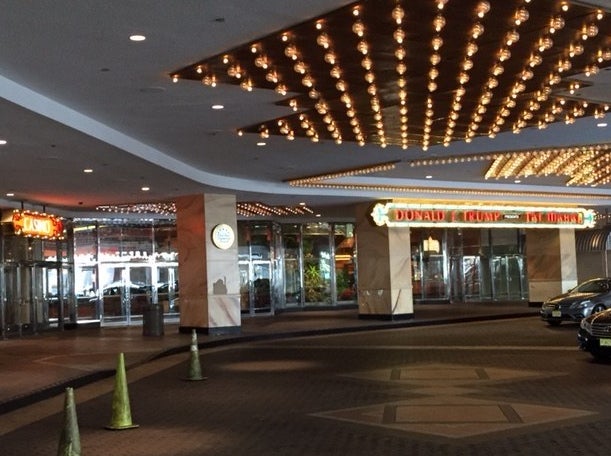 In early September, Trump Entertainment announced it would shutter the Taj Mahal after the procedural matters of its Chapter 11 bankruptcy played out in a Delaware court. The company, which hasn't been affiliated with its namesake mogul for many years, cited the crumbling appeal of Atlantic City, as well as battles with employee unions, as the reason for the Taj Mahal's insolvency. A mid-November date was selected for the Taj's death certificate, while a team of attorneys pushed the obligatory Chapter 11 paperwork through the legal system.
Enter Carl Icahn. The hedge fund manager, who also happens to be the Taj's largest debt holder, also owns the Tropicana just down the boardwalk. He has stepped up with a plan to inject $100 million into the Taj Mahal to save it from closure. Or at least that was the plan, before the unions got loud.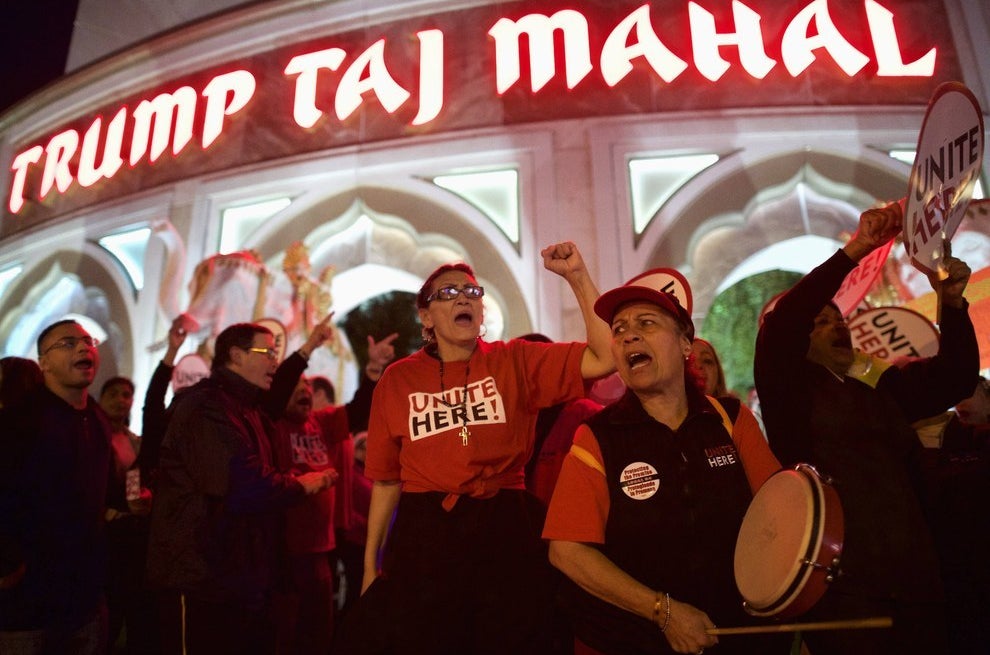 In what felt like a parting shot to its employees, Trump Entertainment successfully pushed for the termination of its workers' union contract in October, allowing it to stop making payments to Unite Local 54's health fund. Icahn wants Unite Local to drop its appeal of that decision. And although Icahn has made some health benefit and pension concessions to the union in recent days, he has said he will not ante up the $100 million in improvement capital until the union drops its legal challenge.
And then there's the matter of who pays to keep the lights on in the interim. Trump Entertainment will officially run out of money by Jan. 16, and someone has to foot the bill if the Dec. 12 deadline is extended. People are still able to gamble the day away at the Taj Mahal for at least the next 10 days, or until Icahn can close his deal, whichever comes first. Last week, Icahn, in a bid to keep the potential deal alive, pledged $5 million to keep the Taj running in the short term.
But a bankruptcy judge isn't so sure Icahn should actually go ahead with this $5 million promise, especially if he isn't able to make peace with the union and scraps his plan. Injecting more cash into a potentially doomed enterprise means more debt owed, more creditors collecting, and more time spent tangled up in liquidation proceedings in the courts.
The judge is threatening to banish the Taj Mahal to Chapter 7 bankruptcy, a category reserved for the most hopeless of cases which the court deems unsalvageable. That could happen to the Taj even with the potential backing of one of the richest men in the world, who has a proven record of success in the Atlantic City casino game, as Icahn has had with the Tropicana.
On Thursday the judge will decide whether Icahn's $5 million will indeed act as a funding bridge to the point in time when he will strike a deal with the unions. Or he could decide the money will only create more debt for Trump Entertainment to repay when Icahn's negotiations inevitably fall apart, sealing the Taj Mahal's fate as another towering carcass on the increasingly blighted boardwalk. If the judge decides the latter, the Taj will take its last breath one minute before 6 a.m. on Dec. 12.
Representatives of Trump Entertainment and Carl Icahn did not respond to requests for comment.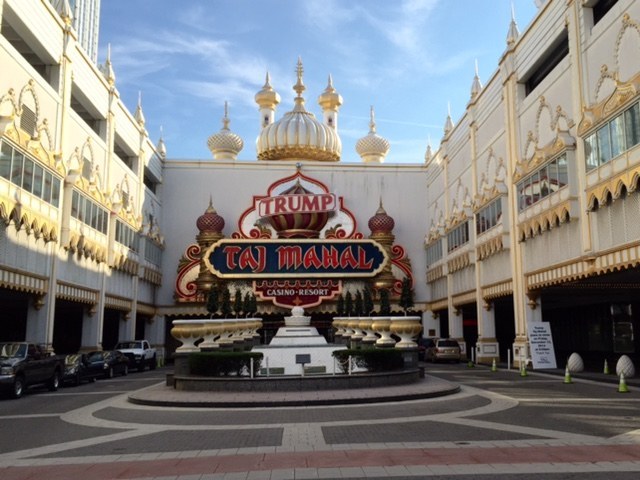 There were mixed emotions inside the Trump Taj Mahal on a recent Sunday afternoon. Most employees emanated uncertainty, but a handful showed unbridled optimism.
Christmas decorations lined the corridors that wound around the 90% empty Ego Bar and opened up to the expansive gaming floor where row after row of slot machines sat largely untouched. Most of the activity centered around the table games, where, under a pair of opulent chandeliers, a dealer named Paul was making small talk around a craps game.
"Nobody knows," Paul said, shaking his head and distributing winnings between rolls of the dice. "We really don't know." He pushed a pile of chips toward a bearded dice shooter in a Philadelphia Eagles hat at one end of the table. "How 'bout them Eagles?"
"How 'bout them Eagles?" the man smiled back collecting his bounty. "We're crossing our fingers they don't close this place."
Just then, as "Stayin' Alive" came on the sound system, alarm bells started to roar through the casino. Nobody could be sure if it was the fire alarm or just a security breach.
"They laid off 40% of the staff so they don't have to worry about union workers," muttered a floor manager named Larry, who had posted up at the table's main dealer position. "It'll take 'em a half hour to get here."
A few minutes later, a trio of guards rushed by the table and up toward the bar. "Here they come, all three of 'em that are left," Larry observed. Then, noting the bells that chimed every few seconds over the blaring alarm siren, he added, "It's the angels. Lotta angels here these days. Every time the bell rings an angel gets its wings."
An hour or so before the commotion, Lou, a middle-aged bartender wearing a Baltimore Ravens jersey, was equally unclear about what lay ahead for the Taj Mahal.
"We don't know if we're gonna close yet," he said, pouring a $10 mimosa in between stories of his fortunate Thursdays-and-Fridays-off schedule that afforded him a relaxing Thanksgiving holiday.
When pressed about the sign out front announcing the casino's Dec. 12 shut-down, Lou grew more concerned. "Where'd you see that sign?" he asked. "Is it in the parking lot?"
At a nearby blackjack table, a pit boss named George shared Lou's trepidation. "The sign out front is killing business," George said. "It's just killing us."
Next to him, Juan, the dealer, didn't find the sign such an ominous one. "We're gonna stay open," he said, shuffling the deck. "It's not gonna be easy, but we will be here. There's no decision yet; I think they go to court this week. We'll still be here."
George chimed back in, adding that while he's heard a number of different rumors about the actual closing date, he thinks the Taj Mahal still has a chance to regain its golden-era status as a star of the boardwalk.
"Every day it's a different memo," he said. "All they have to do is give us a shot. If they keep us open, it'll come back."
As Juan finished dealing the first hand of the new deck, a gangly man with a wide smile came over to tag him out. Ben agreed with his predecessor, picking the game and the conversation up where Juan had left off.
"My boss said we'll be open at least through the middle of January. They're not going to close," Ben said. Then, when asked what would happen if "they" indeed did shut it down, Ben grew more somber.
"If they close, its gonna be a problem," he said. "My wife works here too."