Hunger For Food-Related IPOs Grows Among Investors
Shares of food-related companies have seen big pops on the first day of trading over the last year. Tomorrow's public markets debut of Zoës Kitchen is expected to be one of the biggest in the sector.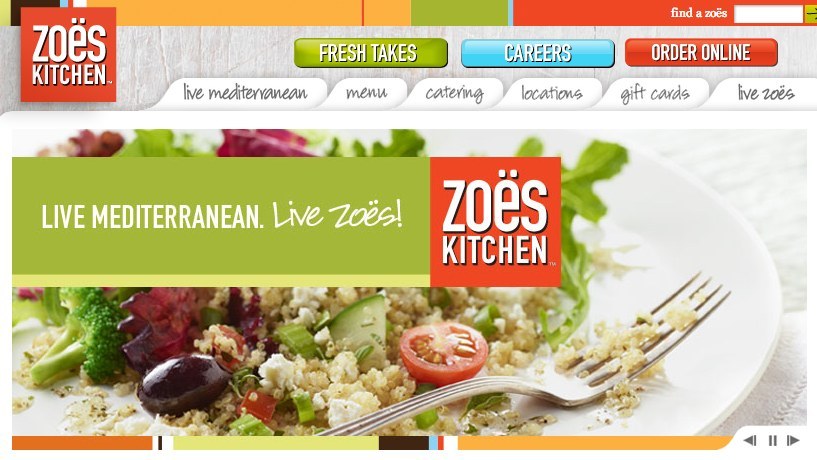 Tomorrow, fast dining chain Zoës Kitchen will hold its initial public offering, and expectations are that investors will be gobbling up the Plano, Texas-based company's shares. Zoës is expected to be one of the biggest IPOs — if not the biggest — from a valuation standpoint in an already booming year for newly public food-based companies.
While the public debuts of Twitter and other technology companies grab the headlines, the appetite among investors for food sector stocks in the last year has led to big first-day pops for such companies as Noodles & Co., Potbelly, Chuy's, and the grocery chains Fairway and Sprout, to name a few.
In the case of Potbelly, the sandwich maker shocked the markets when it debuted last October at $14 per share, well above expectations, and subsequently shot up to more than $30 per share, where they closed the IPO day. Potbelly is currently trading around $18 per share. Chuy's, meanwhile, currently trading near the $40 per share mark, has seen huge gains since its IPO in July 2012, when it debuted at around $13 per share. And the more upscale steakhouse chain Del Frisco's also priced its IPO at $13 per share and is now trading above $26 per share.
Credit for the big first-day gains is owed in part to the private equity firms that have been buying up casual dining chains. Instead of offering a large amount of shares in the IPOs, these firms are only releasing a small portion of their holdings to the public markets which, in turn, has driven up the demand from large investors (i.e., hedge funds and other institutions clamoring to get a piece of the small casual dining pie.)
"The private equity sponsors know how to play the game at this point, and the float that they put out there is a relatively small part of the entire ownership of the name," said Nick Setyan, a food sector analyst at Wedbush Securities. "If you look at what happened with Chuy's and Noodles & Co., they put out less than 10% of their ownership, so that creates this huge supply and demand issue."
The grocery names haven't fared as well as the dining-related stocks, however. Sprout Farmers Market, which saw shares double and soar past the $40 mark, has recently come back down to earth, trading around the $35 mark. Same with Fairway Group, which has cut its IPO share price of $13 nearly in half, currently trading around $7.30 each. By contrast, Noodles & Co. shares have stayed around their IPO price of $35 per share, which shocked the market, doubling pricing expectations on IPO day in June of last year.
All eyes will be on Zoës Kitchen's debut tomorrow to see if the Mediterranean chain's performance can continue the food sector's trend of knocking it out of the park on IPO day and, hopefully for investors, beyond.
"You kind of have a dearth of supply. There's a lot of funds that are growth funds that have to be invested in growth things, and a lot of the time you have to own consumer names. Restaurants are currently the ones that are outperforming. So when a hedge fund needs growth they gravitate toward restaurants," Setyan said. "With Zoës Kitchen, I do think there will be a huge pop on the first day and I wouldn't be surprised if it continued."