How To Lose A Board In 10 Months (And 7 Easy Steps)
Darden Restaurants did just that, and in a shockingly swift and public fashion. Here's a look at just how the board of the casual dining giant and parent to brands like Olive Garden and, until recently, Red Lobster, pulled it off.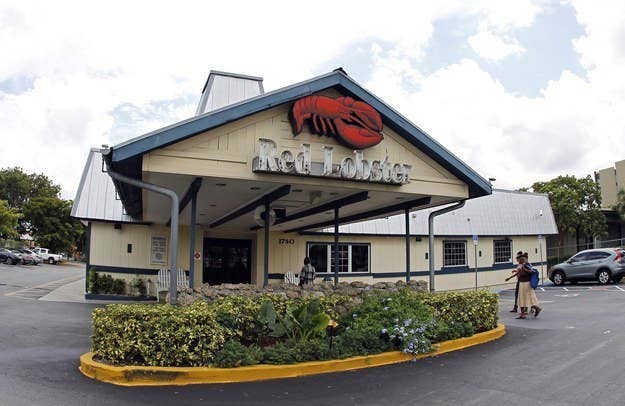 Do you know how hard it is to lose control of your entire board? It's really hard. In fact, the vast majority of board members are reelected to their directorships each year. One member getting thrown out by upset shareholders is embarassing, to have all of them chucked is a disaster.
But last week in Orlando, Fla., Olive Garden-owner Darden Restaurants managed to do just that. Activist hedge fund Starboard Value won all 12 seats of Darden's board after a 10-month saga to improve things at the beleaguered restaurant chain.
Board membership is a cushy job. You're paid very well, and only have to show up a few times a year to a meeting and vote on what is usually a small slate of issues. So if you're ever lucky enough to find yourself in one of the comfiest seats in the corporate world, here's what not to do if you want to keep your job.
1.
Ignore analysts and investors pressuring you for change until an activist hedge fund releases a detailed report on why your two major brands are struggling.
Investors and analysts had been voicing their concerns over the state of Darden Restaurants, namely its two major brands, Olive Garden and Red Lobster, for months. But it wasn't until the activist hedge fund Barington Capital joined the fray that things got interesting. The fund released a detailed and scathing report on what exactly Darden is doing wrong and asserting that it should spin-off Olive Garden and Red Lobster into a group known as "Darden mature" brands to better focus their efforts for improvement.
2.
And even then, only listen to part of their suggestion.
Darden announced the day after the Barington report that it would only be spinning off Red Lobster, and putting Olive Garden through a "brand renaissance" of its own devising.
3.
Meanwhile, have a CEO and Chairman of the board who isn't around much.
After the release of the Barington report and a second hedge fund, Starboard Value, announcing that it was taking a 5.6% activist stake, multiple sources with knowledge of the inner workings of Darden said the company's Chairman and CEO Clarence Otis was repeatedly absent from headquarters in Orlando, often jetting off to "other commitments" like the multiple boards he served on for other companies.
"He didn't spend a lot of time in the office," said one source close to the proxy fight between Darden and Starboard. "He served on other boards, probably spent more time on other boards than a lot of current CEOs would do, and once this process was kicked into gear, he had not been very visible."
A representative from Darden said the company felt there was synergy to the boards Otis served on, but acknowledged the de facto head of day-to-day operations since July had been newly-appointed interim CEO Eugene Lee.
4.
Completely ignore your shareholders' requests to discuss the possible spin-off of one of your two biggest businesses.
Despite the fact that Starboard had garnered majority shareholder support for a meeting to discuss the matter, Darden made no plans to meet with any of them in any formal capacity.
5.
After that, sell that major business out from under them, at a price that would barely net shareholders anything.
In the words of Andrew Freedman of Olshan Partners, Starboard's attorney throughout the Darden saga, this move set the stage for a total board takeover by the hedge fund.
"The old board brazenly ignored a mandate for its shareholders without even as much as attempting to meaningfully communicate with shareholders about why it would proceed with the Red Lobster deal even in the face of such shareholder resistance," Freedman told BuzzFeed News. "That set the stage for a control contest for a clean wipe out—it was that decision to cast off Red Lobster without even a town hall meeting; there was no effort at all by the old board to discuss or communicate in anyway why that was a good decision. They just kind of did it, and in this 21st Century of corporate governance, a board can't behave like that, or else they're going to be taken to task."
As for the $2.1 billion price tag, another source who spoke with many shareholders after the sale said it was a disappointing number. Starboard Value, meanwhile, had called the deal a "fire sale."
"When they actually took action about Red Lobster, they gave the franchise away for cheap," the source said. "And there were plenty of options, but it just seems that this board was tone-deaf and investors said, 'Wait a minute, it seems we need a board who is going to look out for our interests in terms of creating value.'"
6.
Even when it becomes clear that you're probably going to lose your board, pretend like nothing is happening
What followed the Red Lobster sale was an onslaught of bad news and flip-flopping at Darden. After Starboard launched its proxy contest, Darden at first approved of all of the hedge fund's nominees, until it turned up the heat and announced it would go after a full slate. Darden tried to fend Starboard off at first, and then attempted a compromise of four Starboard nominees, four of its own nominees, and four independent nominees.
When Darden then delayed its annual meeting, Starboard would not relent, blasting the company with its now famous 300-page takedown on the state of Olive Garden and other Darden restaurants. The company's response took on numerous iterations of something resembling "we've got this," in the form of multiple press releases all the way up until the annual meeting, where exactly zero of their nominees showed up, not even Otis, whom despite announcing his resignation when the Red Lobster sale closed, was still in charge of the company.
7.
Create metaphorical -- and literal -- barriers between the board and shareholders.
Another mind-boggling aspect of the shareholder meeting was the metaphorical and literal barriers Darden had placed between the lame duck board and its shareholders. For one thing, shareholders were not allowed to speak, and had to submit any question or grievance in writing, an oddity at many shareholder meetings, according to multiple sources.
What's more, Darden enacted a row of plants, somewhat of a physical barrier between outgoing interim chairman, and only member of the board to show up, Charles Ledsinger, Jr., and the rest of the room.
"If you look at the meeting, there was not a board member there except for the [outgoing interim] chairman of the board," said one source, who has been to countless annual meetings at different companies. "These were not directors who wanted to hear from shareholders. This was not a company that wanted to communicate with shareholders, I'm hard pressed to come up with an annual meeting that sets up a barricade between the management and the board like this meeting did, they had a literal barricade where they put up all those plants. I can't really think of any company doing this."
Except, perhaps, for one with so much and so little to lose.