How The Media Covers Hedge Fund Divorces
Entitled Wives, hidden assets, who gets the big house and other common themes in hedge fund divorces.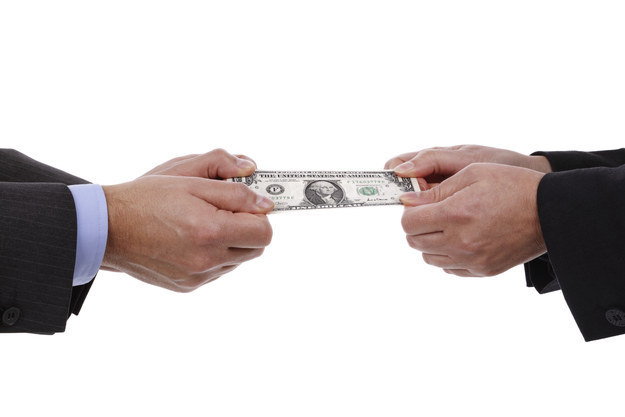 The ubiquity of divorce in the hedge fund world is matched only by the sameness of how it is covered by the media. Juicy tales served up in legal papers about the combusted marriages of billionaire hedge fund players like David Tepper and Steve Cohen make for great headlines, after all.
Just this summer, news broke that Tepper would be divorcing his wife of 30 years, Marlene, prompting news outlet to carefully dissect who will get the couple's enormous Hamptons mansion, complete with pictures of the sprawling estate of course.
Meanwhile, in the United Kingdom, hedge fund titan Christopher Hohn and his soon-to-be ex-wife Jamie Cooper Hohn are battling it out in what could smash records to become the country's first billion-dollar divorce.
Here is a sampling of how the media has covered these tales of misfortune among the fortunate over the years:
Accusations of hiding money and assets.
"My hedge fund boss ex-husband is hiding his millions to minimise my payday."
— The Daily Mail, July 1, 2014
Christopher Hohn vs. Jamie Cooper Hohn
Christopher Hohn founded The Children's Investment Fund Management, and is divorcing his wife after nearly 20 years of marriage. The couple, which has four children, is fighting over $1.3 billion in marital assets, with Cooper Hohn claiming that though she and her husband live a modest "Swatch lifestyle" in England, he is trying to downplay the extent of their wealth.
"Daugherty also claims in court papers that Dondero asked him to lie at an earlier hearing and tell the court Dondero was not hiding assets."
— The New York Post, October 23, 2013
Dondero vs. Dondero
James Dondero, giraffe-eating founder of Dallas-based hedge fund Highland Capital Management went to battle with his wife Becky in a bizarre divorce case that included claims of infidelity and partying in Aspen, and in which a hedge fund colleague became embroiled to help James Dondero claim insolvency.
"Patricia charged that at the time of their divorce, in 1990, Steve cheated her by hiding assets. But her suit didn't merely seek financial redress; it was also a stinging personal attack, portraying Steve as not only cheap and deceitful but shady and secretive, a person."
— New York Magazine, March 28, 2010
Cohen vs. Cohen
Steve Cohen is the disgraced hedge fund manager whose SAC Capital Management closed its doors earlier this year due to an insider trading probe that found some employees liable, though Cohen escaped charges.
But hiding assets can go both ways.
"Daniel Shak claims Beth Shak never told him about her stockpile of 1,200 pairs of designer shoes when they divorced three years ago. The finance titan, who had shared a Fifth Avenue pad with Beth, claims that she hid the collection from him — possibly in a 'secret room' — and that its value may entitle him to hundreds of thousands of dollars more in their divorce settlement."
— New York Post, June 23, 2012
Shak vs. Shak
The couple are both professional poker players, but before his turn at the tables, Daniel founded the hedge fund SHK, which has since closed down, when the SEC fined and banned Shak from trading for illegal bets he made in 2008 during commodities trades.
Not gold-diggers, but "entitled" wives with "unclean hands."
"This is not some get-rich-quick scheme. And I doubt Mr. Soros would spend five years of life with a golddigger."
— New York Daily News, August 11, 2011
Ferreyr vs. Soros
George Soros and Brazilian soap opera star Adriana Ferreyr had an on-again off-again relationship, but never married. Over the course of her crusade for an apartment she claimed Soros promised her, Ferreyr publicly called Soros, king of the hedge fund industry, an "asshole" and a "piece of shit."
"James Dondero's lawyers may counter that Becky has "unclean hands" because she is suing for breach of contract after she was also found to have violated the prenup. It's a defense I am sure his legal team will raise and say she's entitled to nothing."
— The New York Post, November 29, 2013
Dondero vs. Dondero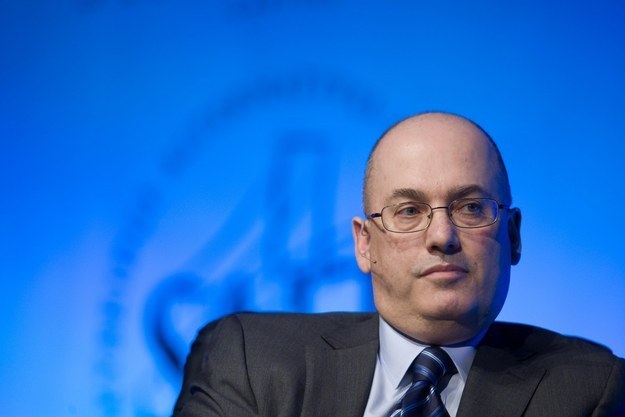 Surveillance.
"Around this time a woman named Laura Maria Van Egmond who moved to Cyprus and, under an assumed name, took up residence next to an employee of IKOS that was loyal to Coward, befriended both he and his wife, and pumped them for information on IKOS. Van Egmond, it turns out, was really Laura Merts, an Israeli military-trained employee of a London-based corporate intelligence firm hired by Ambrosiadou to infiltrate the part of IKOS she believed loyal to her husband."
— Business Insider, June 11, 2011
Ambrosiadou vs. Coward
Elena Ambrosiadou and Martin Coward cofounded the $2.5 billion quant hedge fund IKOS Asset Management together, moving it from England to Cyprus before the marriage fell apart and the saga took many a dramatic turn.
"Linda Simon, the estranged wife of hedge-fund manager and CNBC commentator David Simon, admitted she broke into her husband's work computer — but says she did it only to prove he squandered "hundreds of thousands of marital assets" on his extramarital affairs, including $250,000 in "hush money" to a woman with whom he fathered a child last year."
— The New York Post, November 23, 2011
Simon vs. Simon
David Simon, a CNBC contributor and CEO of Twin Capital Management, served as a "sugar daddy" to a number of women, his wife Linda's divorce suit alleges, through the website SugarDaddy.com, probably one of the reasons the pair divorced in 2011.
Wife bringing down the hedge fund.
"It began seven years ago as an acrimonious divorce case. Millions of dollars and countless bitter accusations later, the divorce helped bring down Pequot Capital, the Wilton company that managed billions of dollars and was once among the world's biggest hedge funds."
— The Stamford Advocate, September 20, 2010
Kaiser vs. Zilkha
Karen Kaiser's divorce suit eventually led to the demise of ex-husband David Zilkha's hedge fund Pequot Capital after identifying evidence insider trading on the family computer.
"For good measure, she alleged that he'd built his hedge fund on racketeering and insider trading, invoking the Racketeer Influenced and Corrupt Organizations act."
— Market Watch Blog, January 27, 2014
Cohen vs. Cohen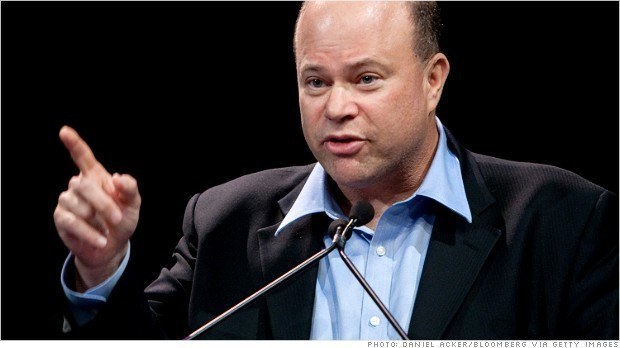 Who gets the homes?
"The world's highest-paid hedge fund manager has just split with his wife, and is designating their palatial Hamptons estate as the bachelor pad. It was announced this week that billionaire David Tepper, 56, had split with his wife Marlene, 55, after nearly 30 years of marriage and their newly-built Sagaponack beach home will no doubt factor in the divorce."
— The Daily Mail, June 11, 2014
Tepper vs. Tepper
David Tepper, the highest paid hedge fund manager in the world and founder of the $20 billion Appaloosa Management, made waves last month when news broke that he was was splitting with his wife.
"Meanwhile, the identity of the woman who took up residence in the apartment that court papers describe as Ferreyr's 'dream home' remained a mystery. It's what (she) wanted and what she was promised. This was her dream apartment. Ferreyr had gone so far as to get a proposal on how much it would cost to have the E. 85th St. apartment redesigned."
— New York Daily News, August 11, 2011
Ferreyr vs. Soros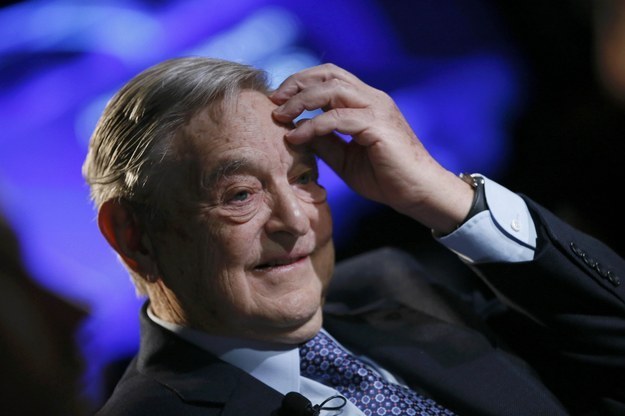 Multi-million-dollar attorneys fees
"'In two months they ran up 700,000 in legal fees. It was a feeding trough, and you know who eats from a feeding trough. Enough is enough!' Mayerson railed. Over three years of battling, the Sykes' have racked up $1 million in legal fees that have all come out of George's pocket."
— New York Post, October 21, 2013
Sykes vs. Sykes
George Sykes, founder of the GS Investments hedge fund, filed for divorce in 2010 from wife Amanda, who had moved to Paris with their son after 14 years of marriage. George Sykes remained in New York, and lives in Darien, Conn. with his girlfriend and their child.