How Chinese Meat Producer Shuangui Just Sealed The Deal On The Smithfield Takeover
After announcing its bid to buy the Virginia-based pork producer, Shuanghui now is closer than ever to executing its buy ahead of the shareholder vote next week. Here's how they've done it.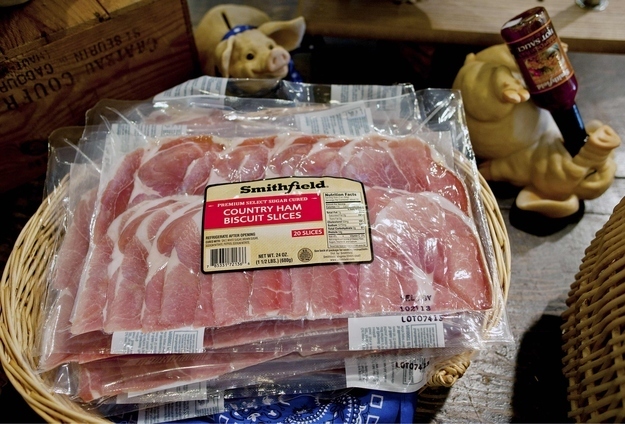 Shareholders are set to vote Tuesday on whether the Chinese meat production giant Shuanghui International can purchase Virginia-based pork company Smithfield Foods. The merger was not without its critics, namely activist investing firm Starboard Value, which has fought hard throughout the summer to kill the deal. Its largest shareholder, Continental Grain Co., urged Smithfield to instead break up into separate business units.
It now seems as though Shuanghui could be closer than ever to closing the deal and acquiring the more than 50% needed when the matter is taken to a shareholder vote next week.
Along the way, Shuanghui had a few crucial decisions fall in its favor.
Continental selling its stake in Smithfield.
One of the loudest critics against the merger was largest shareholder Continental Grain Co. That's before the company announced in June it had sold all of its stock in Smithfield after the Shuanghui bid announcement.
Smithfield offering to purchase senior notes due to "change of control."
In a filing Monday with the SEC, Smithfield made an offer to holders of its senior notes to purchase them back ahead of a "change of control" Smithfield said it expected to occur with the consummation of the Shuangui acquisition.
Support from proxy voting firms.
Just last week, the two major proxy investing firms Institutional Shareholder Services (ISS) and Glass Lewis came out in favor of the Shuangui takeover.
The move was lauded by Smithfield president CEO C. Larry Pope, who expressed his approval of the decision.
"We are pleased that the proposed transaction with Shuanghui has now been endorsed by both Glass Lewis and ISS, the nation's two leading independent proxy advisory firms," Pope said in a statement. "Both Glass Lewis and ISS recognize the significant value that the proposed combination will deliver to all Smithfield shareholders. We look forward to completing this transaction and beginning a new chapter in Smithfield's long and successful history. On behalf of the entire Board of Directors, I urge all Smithfield shareholders to follow the recommendations of both Glass Lewis and ISS and vote 'FOR' the proposal to approve the merger agreement."
Starboard Value failing to produce a plan and then ultimately conceding.
Despite alluding to the fact that he had a better plan, Starboard Value CEO Jeffrey Smith did not offer an alternate course of action or buyer for Smithfield — despite being against the Shuanghui acquisition — when questioned by an investor at the Value Investing Congress, with the vote looming just one week from his conference speech. Starboard owns 8 million shares, roughly 5.7% of Smithfield, and believes the deal, which would make holders of its stock $34 per share, undervalues the company by $10 to $20 per share.
Just this afternoon, Starboard conceded in its fight to obtain a better offer for Smithfield and stating it would vote in favor of Shuanghui's acquisition.