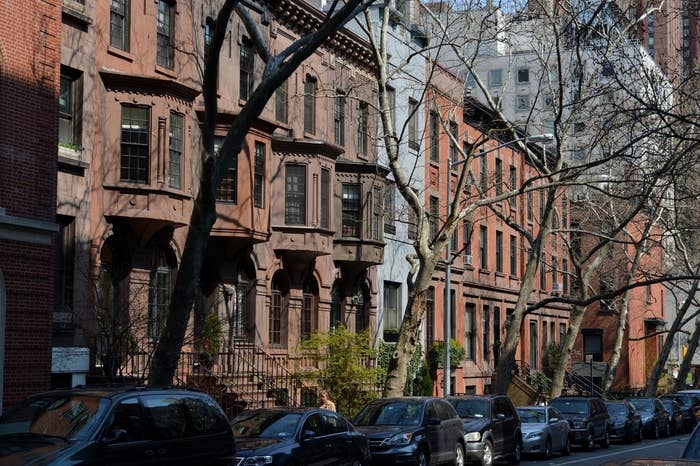 Something is biting into the hotel industry's profits in New York City, one of its most important markets. It's bad enough that America's biggest hotel operators have all discussed it on earnings calls with analysts: Revenue from NYC hotel rooms is falling even as a record number of tourists flood the city.
But nobody can quite put their finger on what it might be. Executives at Marriott, Starwood, Hyatt, and Hilton appear to be scratching their heads as to why they're losing so much revenue in New York, the city that also happens to be Airbnb's largest market.
"As everybody knows, New York has the weakest revenue per available room [RevPAR] market in the United States today," Marriott CEO Arne Sorenson said Thursday on the company's first quarter earnings call.
The story was the same at Starwood. "We did not see a material decrease in the number of international travelers inbound to either the U.S. overall, or New York specifically in the first quarter," CFO Thomas Mangas said on an earnings call the day before. "We have, however, seen a decrease in the average daily rate in New York from those international guests."
Indeed, the number of international visitors—the heaviest users of Airbnb—has continued to climb over the last 10 years, reaching a record high of 11.4 million in 2013. Still, hospitality giants like Marriott, Starwood, Hilton, and Hyatt have found themselves struggling to grow revenue in the city.
When asked what the problem is, they cite issues like "supply growth" and a "strong dollar" as reasons they've failed to thrive in the New York City market. But there's one word they've never said when discussing their New York challenges, and it's becoming an elephant in the room for all four companies.
Neither Hilton nor Hyatt have never said the word "Airbnb" on an earnings call, in any context, according to a review of call transcripts. At Starwood, the apartment rentals site has only come up once, in April 2014, when an analyst asked then-Starwood CEO Frits van Paasschen to address the impact it has had on Starwood's business.
"Yeah, look, I think that the growth in Airbnb is a real phenomenon," van Paasschen said. "And I think the perspective that anything that reflects on a more healthy demand for travel and encouraging people to get out, just like discount airlines as well, is generally a good thing for travel, not the other way around."
Marriott, whose CEO this week described New York as the weakest market in the country for squeezing dollars from hotel rooms, has also never mentioned Airbnb on an earnings call, although it did come up at an analysts day last September.
"I think at this moment in time, while there may be some minor overlap with us for the most, the customer that they're going after is different than ours," said Stephanie Coleman Linnartz, Marriott's chief marketing and commercial officer, in response to a question.
"Our customers are very focused on having a certain quality of product, on reliability, certain promises around safety and security," she said, "and I think Airbnb still has a lot of stuff to work out, in a variety of different areas."
While none of the industry's biggest players have mentioned Airbnb as a revenue killer in New York City, some hint at a flood of new rooms suddenly available, attributing some of their challenges to "supply growth."
"RevPAR growth at our comparable owned hotels in NewYork City was slightly negative in the fourth quarter due primarily to the impact from new supply in the market. Supply growth in New York City continues to trend above the U.S. average," said Hyatt CEO Mark Hoplamazian on the company's fourth quarter 2014 earnings call.
"New York is the notable exception" to the strong fundamentals of the U.S. hotel industry, Hilton CEO Christopher Nassetta said on a call this week. "Strong demand is being tempered by supply growth many times greater than the U.S. average."
Where is that growth coming from? It's all a bit of a mystery, according to the call transcripts. Airbnb, meanwhile, has about 16,000 New York listings, and is expected to cross the $500 million revenue mark by the end of this year.