Hedge Funds Intensify Fight To Keep Olive Garden And Red Lobster Together
Starboard Value has gone on a hiring and purchasing spree to help with its battle to keep Olive Garden and Red Lobster under one corporate umbrella. How far will they go to keep the chains together?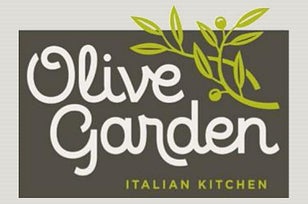 Despite a new look for Olive Garden and a promised "brand renaissance," two hedge funds are continuing their fierce battle against the kind of reinvention the chain's owner, Darden Restaurants, has in mind.
Starboard Value, an activist hedge fund run by Jeffrey Smith, has been a vocal critic of Darden's plan to sell or spin off Red Lobster, believing it would create more value for shareholders if Darden kept the more mature Olive Garden and Red Lobster brands together, while creating a different division for its younger, steeper growth businesses. Darden, meanwhile, wants to spin off or completely sell the troubled Red Lobster brand and attempt to salvage Olive Garden with its recent investment in revamping the brand.
In order to agitate for this strategic direction, Starboard has bought up a 5.5% stake in Darden in recent months. But Darden has shown fierce determination to stand its ground on its decision to part ways with the Red Lobster brand.
In reaction, Smith today announced the hiring of Charles Sonsteby, a former chief financial officer of the crafts chain Michael's and Brinker International, the owner of restaurant chains Chili's and Maggiano's. Starboard has also gone on a buying spree, snapping up 1,000 more shares of Darden in Blum's name, according to a Tuesday filing with the Securities and Exchange Commission.
Smith was not available for comment on Tuesday.
Today's moves are the latest in a number of attempts by Smith to accentuate the relentless of pursuit to keep the chains together under a single corporate umbrella. Last month, he tapped former Olive Garden CEO Bradley Blum to join his hedge fund and the battle over Darden's future. And last week, Starboard called for a a special shareholder vote ahead of the company's annual meeting to decide whether and how to divide up the Darden properties.
Starboard isn't the only hedge fund waging an activist campaign against Darden. Barington Capital has similar ideas for shaking things up at the company and has been unrelenting in its own campaign to separate Olive Garden and Red Lobster from Darden's faster growing brands, like Bahama Breeze, LongHorn Steakhouse and Eddie V's, among others.
And Barington wasn't too pleased with Orlando-based Darden's attempts to forge its own path with its reinvention plan for Olive Garden, stating yesterday that the hedge fund had lost confidence in the Darden CEO Clarence Otis Jr., and that his strategic vision of spinning off or selling the Red Lobster belies the company's determination to create the highest shareholder value possible.
Shares of Darden were trading under $48.50 on Tuesday afternoon, down nearly a dollar per share from Monday's high of $49.42 and significantly below its closing price last week of $51.06 per share.