Hedge Fund Manager Takes A Bold Stand Against Long Lines At Airports
Prominent investor Whitney Tilson did not like his experience with the Hertz counter at the San Francisco airport, so he did something about it. Here's a look at how a few complaint emails from a "well-known shareholder" gets results.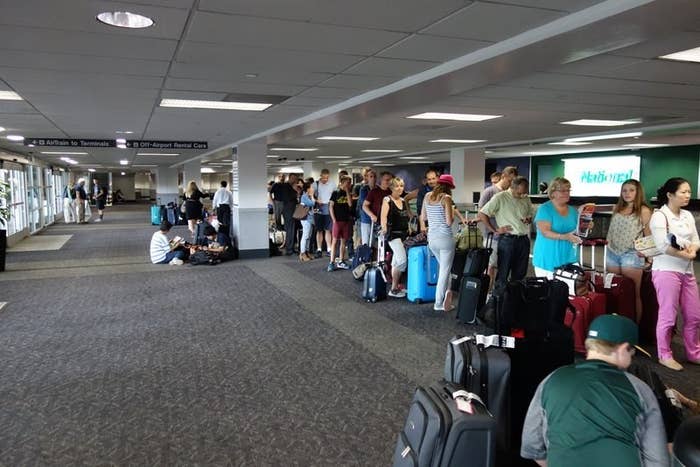 It's an all-too-familiar scene to travelers: you get off a long flight, wind your way through the various airport nightmares, and finally arrive at the car rental counter, only to discover an endless line and one or two people manning the booth.
It's infuriating, sure. But what can you do?
It turns out you can do a lot, if you happen to be a very extraordinary specimen: a hedge fund manager. And not just any hedge fund manager, but one whose funds hold a decent-sized stake in the car rental company you just happen to be wasting your extremely valuable time waiting in line for.
This was the exact scenario at the San Francisco Airport Hertz counter when Whitney Tilson, a well-known value investor and part-time shade thrower showed up. What follows is a step-by-step guide based on an email Tilson sent to his industry peers, on how to stand up for justice at the car rental counter and get results. Real results. As in, a CEO-getting-fired kind of result.
1.
First, you must be a hedge fund manager like Tilson for this to work, preferably an activist who can buy up a lot of shares in a company you might want to change someday. A good example is Olive Garden.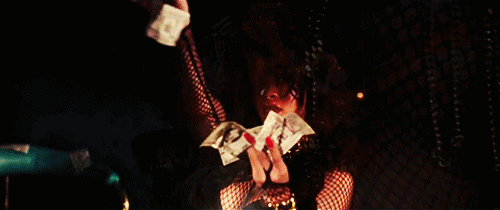 2.
Encounter insane Hertz line, as Tilson did at SFO in early August. Document it extensively.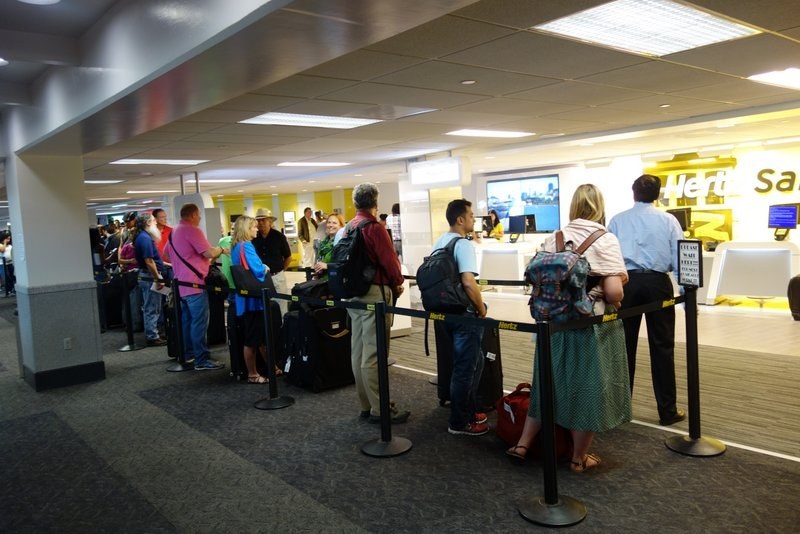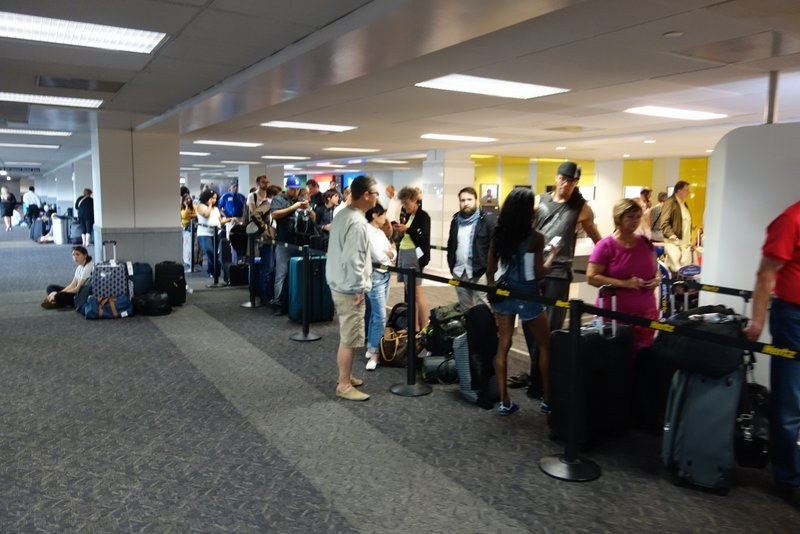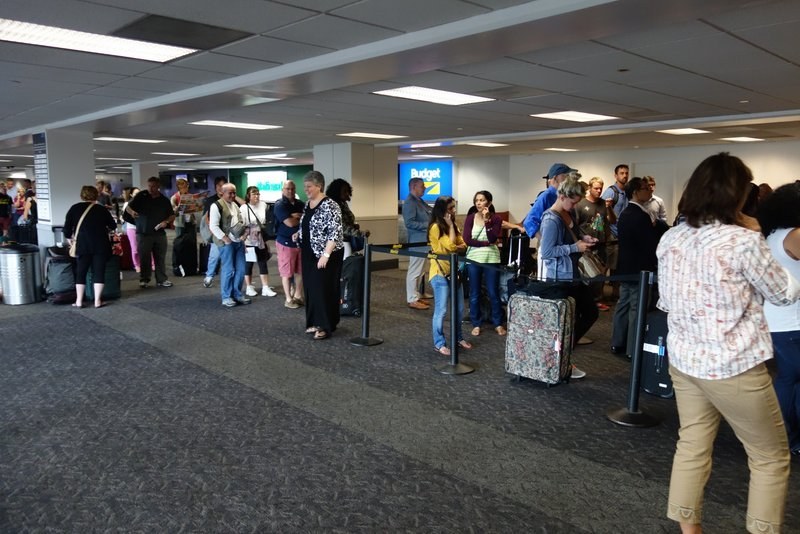 3.
Then, make a video in which your daughter walks the entire 43-second(!) long line, just to show how bad things really are. Make a fun cameo at the end of the video, looking annoyed.
5.
Of course, your high-powered hedge fund friends, who are also likely invested in Hertz (it's a big favorite among the hedge fund set) will agree with you. Document their responses. Build your army.
Here are some of the responses Tilson wrote that he received.
"I have had similar negative experiences on holiday with my kids. Hertz didn't have an SUV that we rented and paid for…we had to wait forever in line …finally I screamed at the agent (in Miami) and went to Alamo, got an SUV in 5 seconds and the woman gave me a refund….Something has gone awry." —Anonymous Tilson Supporter
"I had an unpleasant experience in Kansas City, but I hadn't paid for it; so, I went to Enterprise." —Anonymous Hertz Hater
"I hear you. I had a similar experience at Hertz recently too, and thank god I got a Hertz gold person to help me as I am a gold member and the car wasn't waiting as I had booked it normally. Avis does a great job but also has long lines. Avis is my biggest position and I bought Hertz too as pricing through the roof should help raise all boats. I'm hoping that the accounting issues are behind them but I agree that my experience was awful last time." —Anonymous Avis Supporter
"The same thing happened to me at the Denver airport with Hertz the last TWO times I attended a conference in Vail. A two-hour wait in 2013 and a 90-minute wait in 2014. Do you remember the old Jerry Seinfeld routine about car rental reservations: http://youtu.be/4T2GmGSNvaM? I think this is a sign that the industry has become too consolidated. As consumers we have to put up with this and the RAC companies have all the power." —Anonymous Seinfeld Fan
"Avis tries harder. And the management is better." —Anonymous Straight Talker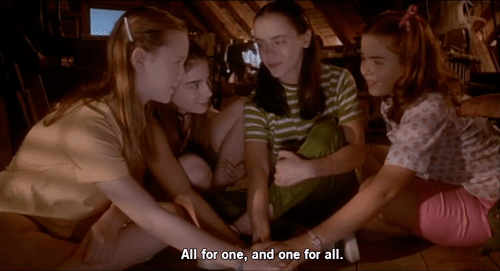 6.
Email the CEO once you have his address and you're armed with your comrades grievances. Threaten to sell your shares. Make sure he knows who you are. Hold nothing back.
From: Whitney Tilson
Sent: Tuesday, August 05, 2014 12:49 AM
To: 'mfrissora@hertz.com'
Subject: Feedback from a shareholder and (currently disgruntled) customer
Dear Mark,
I am among your smallest shareholders, but also perhaps among your best known thanks to my public profile (Google me) and, in particular, the presentation I gave a little over a year ago at the Value Investing Congress, in which I recommended your stock (see pages 50-63, attached).
I am writing to share with you such a terrible experience I had with Hertz last Friday that I'm considering dumping the stock. The details are in the email (below), which I sent this afternoon to a few dozen friends in the investment business (some of whom are among your largest shareholders).
In addition, further below I have included many of the replies I received, which I also think you will find interesting, especially in light of the fact that these are all very wealthy people – dream customers (also note that I'm not cherry picking only the negative comments – this is all of them).
I hope that my concern – namely, that you are destroying your great brand in an attempt to make your numbers in the short-term – is unfounded, and would welcome a conversation to put my mind at rest.
Sincerely yours,
Whitney Tilson
Managing Partner
Kase Capital
7.
Get a fast response from someone close to the CEO, stating that he is "working with the team" to make sure this gets addressed both locally and nationally. Which, of course isn't enough.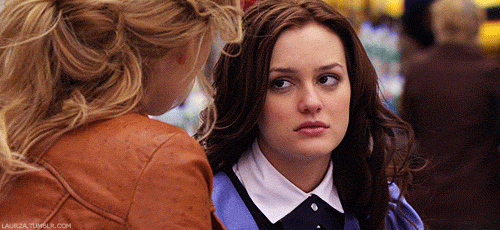 9.
Get an actual executive to call you to reassure you that you are right, and that they will fix it. Tilson had a "nice" chat with Hertz' Senior Director of Service Excellence, who said his emails received "a great deal of attention at the highest levels."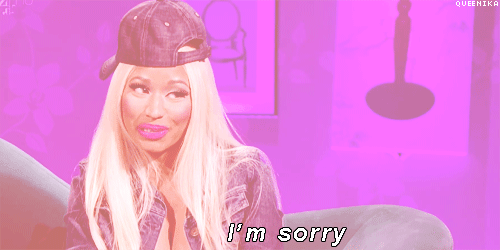 10.
Go back to the SFO Hertz to find virtually no line a few months later.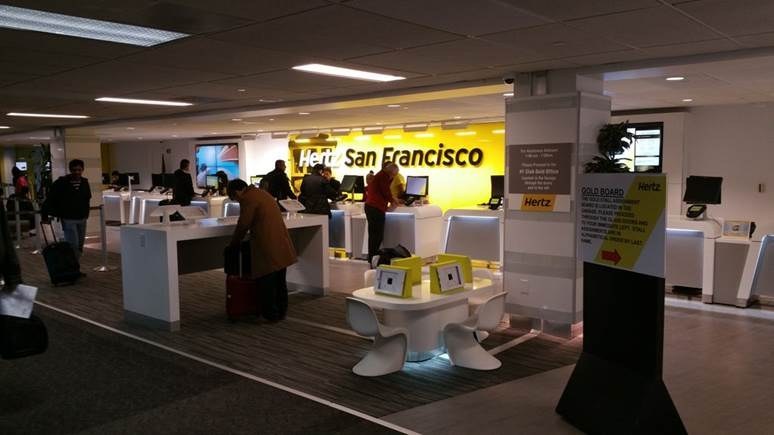 11.
Oh and in the interim, the CEO was asked to step down at Hertz.