Hedge Fund Buys Stake In JoS. A. Bank, Pressures It To Merge With Men's Wearhouse
Eminence Capital just bought 5% of JoS. A. Bank to go along with its 10% stake in Men's Wearhouse. It also filed a complaint in a Delaware court against JoS. A. Bank, saying it is breaching its fiduciary duty by not negotiating with Men's Wearhouse.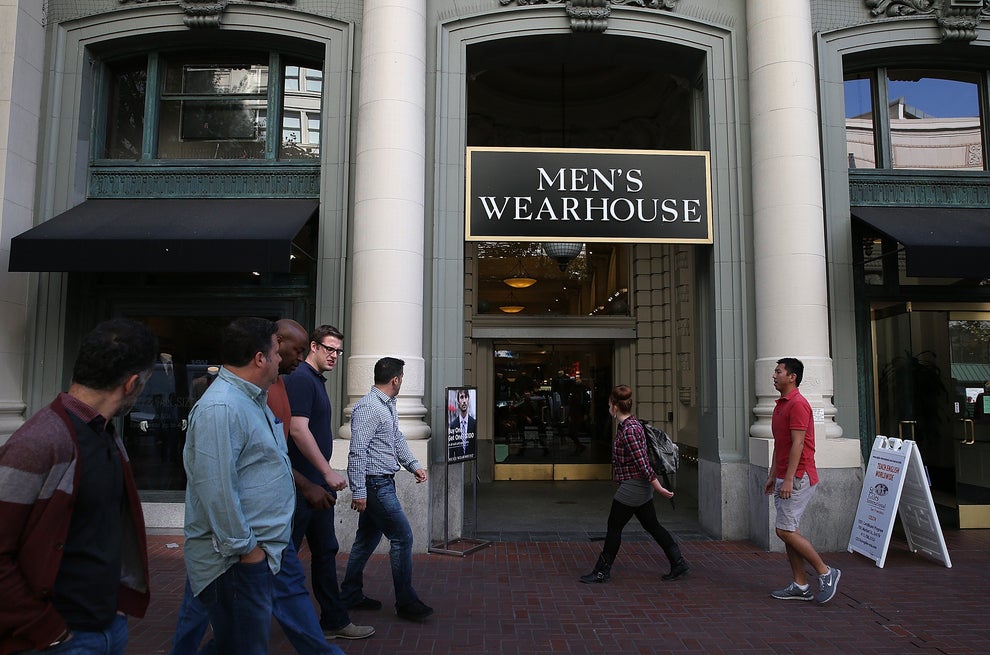 Eminence Capital, the $5 billion hedge fund pursuing a merger of off-the-rack suit retailers Men's Wearhouse and JoS. A. Bank, just took its fight to a whole new level, buying up nearly 5% of the latter in a move to pressure the company out of pursuing another buyer. What's more, Eminence filed a complaint (embedded below) with the Delaware Court of Chancery seeking a preliminary injunction to prevent JoS. A Bank from "continuing to breach their fiduciary duties by refusing to negotiate with [Men's Wearhouse] and by attempting to prevent any acquisition by [Men's Wearhouse] by pursuing an alternative transaction."
Already the owner of a nearly 10% stake in Men's Wearhouse, Eminence appears to now be putting the pressure on JoS. A. Bank from both sides of the potential deal. The hedge fund sent a letter Monday to JoS. A. Bank's board, expressing its strong support for Men's Wearhouse's $1.16 billion bid for the company. The battle has grown increasingly hostile since Men's Wearhouse rejected JoS. A. Bank's offer to buy the company for $48 per share earlier this year and launched its counter-offensive.
In an effort to squash the Men's Wearhouse bid, JoS. A. Bank has been searching for other buyers. This is what drove Eminence to send its letter as a concerned and significant shareholder in JoS. A. Bank.
"Having already acknowledged the merits of a transaction with MW, we are left to believe that the only reason for your not engaging in discussions with MW is that you are more interested in protecting your own lucrative and prestigious board seats than in delivering value for your shareholders," Eminence CEO Ricky Sandler wrote in his letter to the JoS. A. Bank board. "Equally troubling is the fact that over the last weeks you have made various public statements regarding your interest in pursuing other strategic acquisition opportunities. Such statements, in the context of your failure to engage with MW and recently announced amendments to your poison pill and bylaws, give us a high level of concern that JOSB is now controlled by an entrenched board and management that is prepared to unleash a scorched earth campaign to protect its positions and those of management."
The letter goes on to "strongly urge" the board not to take any action that would jeopardize the merger with Men's Wearhouse and demands that the two companies immediately sit down and engage in "good faith discussions" about the combination of their businesses.
Eminence's complaint against JoS. A. Bank: