Financial Fitness: A Behind The Scenes Look At IPO Boot Camp
With IPO activity on the rise, the New York Stock Exchange has been hosting "boot camps" to whip private companies into shape for going public. Here is what they learn.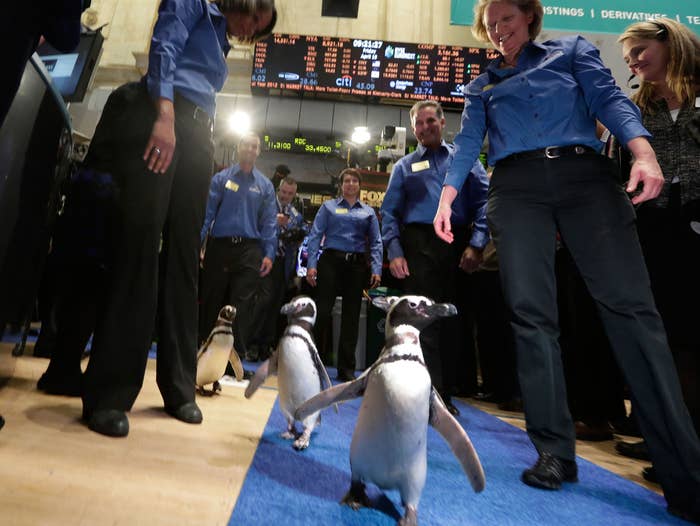 Boot camps typically conjure up images of sweaty, muscled men in combat boots and camouflage navigating rugged terrain amid hostile fire. Well-groomed men in Bruno Magli shoes and Paul Smith suits sitting around tables in plush corporate boardrooms, it is safe to say, are usually furthest from the mind.
But at the New York Stock Exchange's IPO boot camp, if you aren't prepared to do your spreadsheet sit-ups, you may as well be as dead as a silver dollar.
Against the backdrop of a fierce battle between stock exchanges for listings in recent years, the NYSE has been conducting widely popular if little known IPO boot camps for prospective public market debutantes.
Roughly three to six times per year, the NYSE partners with a large firm that would have a hand in the IPO process — such as an accounting or law firm — and hosts an educational financial seminar that serves as an IPO dress rehearsal. The sessions are closed to the media and anyone not involved in taking a company public, but through interviews with past participants and sources close to the boot camps BuzzFeed was able to reconstruct an accurate representation of what the financial workout involves.
The boot camps — which are held in New York, San Francisco, Houston, Austin, Miami, Chicago and other major cities across the country — are attended by about 30 to 50 executives per session representing companies looking to go public in the next 18-24 months, according to Aamir Husain, national lead partner for IPO Readiness Services at KPMG, which partners with the NYSE on some boot camps. Identities are protected as much as possible — only the first name of attendees are known and no company data or role is divulged.
"This is not a regurgitation of SEC rules and accounting standards, but to discuss the pitfalls that can happen on the way to going public," said Husain, who has spoken at several boot camp events. "One of the biggest things is planning and keeping your optionality open. Most companies happen to be private equity or venture capital backed, so they will always be either looking to go public or sell the company. They're usually more inclined to sell."
With IPO activity poised to rise this year, many private companies are weighing the option of going public. But preparing for an IPO is often more complicated than many startups believe, and not thinking through all of the components of IPO process can have a serious financial impact on a company's newly issued stock.
Just ask Facebook, whose public market debut on Nasdaq, a rival to the New York Stock Exchange, was seriously botched — so much so that Nasdaq had to pay a $10 million penalty to the Securities and Exchange Commission related to "its poor systems and decision-making during the initial public offering and secondary market trading of Facebook shares."
For most boot camp attendees, the high cost of going pubic represents one of the biggest hurdles and least known aspects of the IPO process.
"The biggest takeaway has been the enormity of the cost, you have so many balls in the air at the same time and you need to be prioritizing costs," Husain said. "A lot of these private [companies] are run in a very lean manner, so they need to manage their resources intelligently."
Another issue is the sheer amount of paperwork required to be in compliance with the strict regulatory environment in which public companies live.
"Either I'm filing an SEC return or preparing to file an SEC return," Husain said he was told by a recent CEO of a public company.
At the boot camps, executives are taught to "have the infrastructure for dealing with that in place before the IPO or within a couple of quarters of going public," Husain said.
Other topics on a boot camp agenda include choosing an exchange (for some, the NYSE might not be the best option), "financial reporting 101," underwriter selection, the kinds of new employees needed to maintain a pre- and post-public company, and a state of the market review.
Recent boot camps have also include a new agenda item: social media and how to navigate its use as a public company. Now that the SEC and the JOBS Act has deemed social media an acceptable marketing tool, executives learn to be conscious of "gun jumping," meaning the risks of selective or incomplete disclosure forms regarding social media activity, as well as how stock exchanges address social media's "real-time communication" on the trading floor.
"One common theme is visibility and predictability," said Doug Chu, Senior Vice President and Head of the NYSE's Silicon Valley Office and Western Region for its Global Corporate Client Group. "Your requirements as a private company are a lot lower than as a public company. Financial and accounting is a big jump as well. There's a lot to cover in each of these areas, financial, accounting legal, investor relations, public relations, marketing. They give an attendee an overview and a smattering of the points they should be aware of and the various areas that are important and requirements of the public markets."
The boot camps can foreshadow the strength of the market, and so far it seems that 2013 is one of the stronger years for companies going public, Chu said.
"It's an interesting barometer, almost a slightly leading indicator of IPO activity," Chu said. "We'll do more of these in years where the market is very strong, and it got very strong last year into this year. You've seen these boot camps really pick up."
Hope the startup industry's C-suite can keep pace.