Esquire Network Sees Sports-Themed Reality Shows As Key To Success
A new season of White Collar Brawlers, coupled with the buzz around Friday Night Tykes, represents the network's best chance yet to gain traction with a young male audience.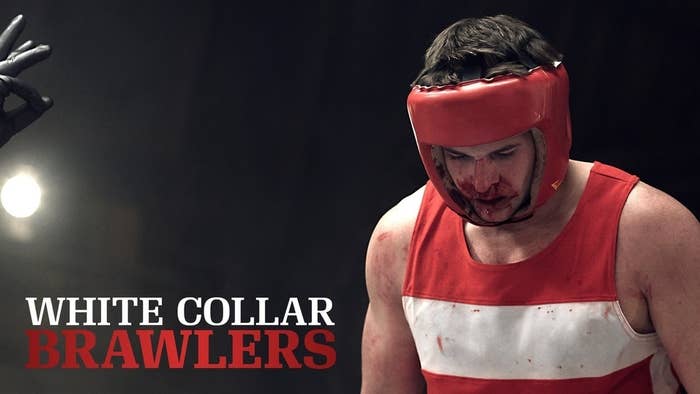 Esquire Network is looking for co-workers who want to beat the crap out of each other. No, really, that's what the casting directors are seeking in candidates for the second season of White Collar Brawlers, the series the 4-month-old channel is pairing with other sports-themed reality shows in an attempt to attract the sought-after male demographic.
Born in September out of the ashes of the Style Network, the Esquire Network has been successful in accomplishing its goal of transitioning its viewership to men from women. The network, a partnership between NBC Universal and Hearst, now features an audience that is 60% male, triple what the Style Network averaged.
Only problem is, there are a lot fewer men watching Esquire Network than there were woman watching the Style Network. According to ratings data supplied by Nielsen, year-to-date ratings for the Esquire Network through the end of last month were just 64,000 in average total-day viewership. That's 43% less than what the Style Network averaged in primetime, and it is well below fellow male-focused network Spike TV, which averaged 796,000 homes during the same timeframe.
Enter White Collar Brawlers, which along with the buzz surrounding its show profiling pee-wee football players and their coaches, Friday Night Tykes, represent what the network is hoping to use as twin pillars to help fill out its development slate and bring more males to the network. Produced by Authentic Entertainment, White Collar Brawlers pits 13 pairs of colleagues each against in boxing matches. The show, which is currently casting and will begin filming its second season in April, features an audience that is 72% male.
"Our overall network audience is growing each and every month, and we expect to continue this growth as we plan to put 15 to 20 new original shows on the air in 2014," said Katherine Nelson, head of communications for Esquire Network.