Dan Loeb Talks George Clooney, Vanity Fair, And Yahoo In A Rare Public Interview
Contentious hedge fund manager and activist investor Daniel Loeb is usually tight-lipped about the controversies that surround him. But at today's New York Times DealBook Conference, Loeb dropped some bombs and addressed his critics, including George Clooney.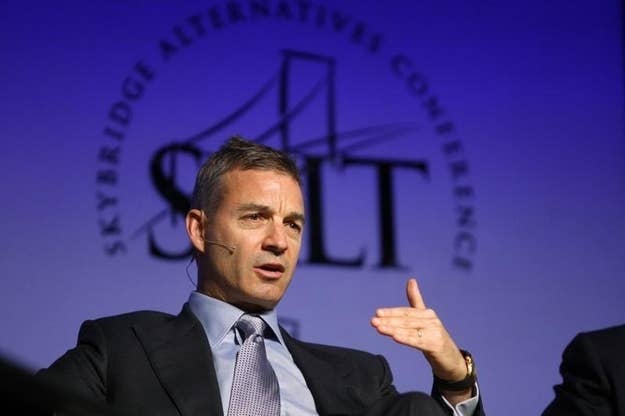 Herbalife isn't personal.
Loeb started things off on a contentious note, calling fellow hedge fund manager Bill Ackman's activist investment efforts "certainly a messy situation." But Loeb balked at interviewer Andrew Ross Sorkin's question of whether his long position in Herbalife, which Ackman is famously short, is a personal situation. "Herbalife is not personal at all," Loeb said of his Herbalife stake. When Sorkin pressed him on disparaging comments he'd made about the situation on his Bloomberg terminal, Loeb countered, "Believe it or not, hedge fund managers do engage in silly banter on Bloomberg terminals with each other sometimes."
There was "no pumping and dumping" of Herbalife stock.
This month's Vanity Fair profile of Loeb accused him and his hedge fund, Third Point Partners, of driving up the value of Herbalife stock and selling it off months later. Loeb defended his Herbalife investment thusly: "We wrote a letter to our investors like we often do, that we had acquired shares around the end of last year at $28 and had price target of $55 to $70 per share, and it's now right in the sweet spot of our target. There's no duty to hold stock until it reaches that price target, and we typically make those targets at about a year out. That to us is a gift, and we decided to take the money and run. So there was no pump and dump, and there was an undue sense of power that we as hedge fund managers [seem to have], I can't divine the price of a stock, I can't force it to go up."
It was extensive research over the holidays that led to the Herbalife call.
Loeb spent his "entire Christmas vacation" researching the company before deciding to take a long position on the stock, even flying up for a day to meet with Herbalife executives from Mexico, where he was staying.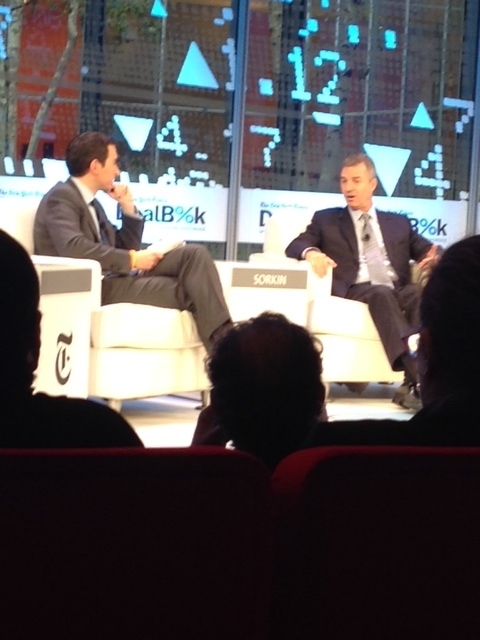 He hasn't read William Cohan's explosive Vanity Fair profile of him.
When Sorkin brought up the article and its "salacious" allegations — including the fact that Loeb allegedly hit a kid in Cuba with his car — Loeb shook it off, saying he hadn't read it.
"I don't believe you," Sorkin countered.
He wants to talk through his feud with George Clooney.
On the heels of Clooney's scathing criticism of Loeb's Sony investments to Deadline Hollywood Loeb has no hard feelings. "I'd love to meet George Clooney and talk things out," Loeb said. "I think some of his statements were a bit hyperbolic. But I appreciate his loyalty to the company and to his friends."
He and other hedge fund managers were terrified by the financial crisis and driven to desperate measures.
Loeb said that in 2008, when his fund's assets dropped from $6 billion to $1.4 billion with more redemptions on the way, he personally called every investor with a scheduled redemption, begging them to reconsider. He also referenced another hedge fund manager, whom he wouldn't name, who was so terrified that he took out $50,000 in cash because he thought ATMs would run out of money.
When Loeb was on the Yahoo board, Twitter co-founder Jack Dorsey "half-jokingly" suggested he put Marissa Mayer in charge of the company.
He actually has "a very good relationship" with Sony's leadership, despite his aggressive activist investments and demands.
Loeb recently had breakfast in Tokyo with Sony CEO Kazuo Hirai and other company leadership. He says he's happy with the company's decision to have its first ever investor day next week and release company financial data. "The goal was transparency," Loeb said.