CNN Parent To Lay Off Nearly 1,500 People
The announcement comes the same day that Turner Broadcasting inked a deal with the NBA for more than $1 billion per year for television rights to games. Turner had previously initiated voluntary buyouts to cut its workforce.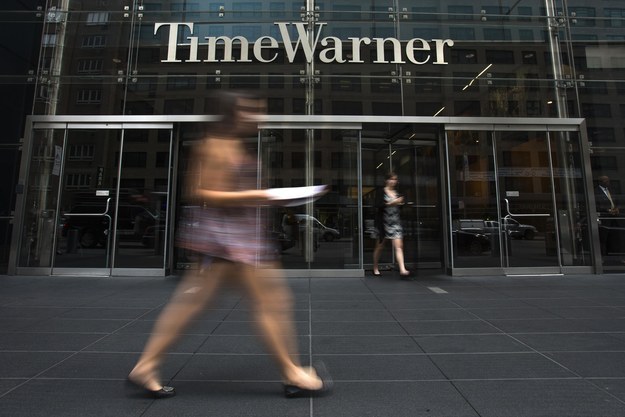 Turner Broadcasting announced late Monday it would cut 10% of its workforce—or close to 1,500 employees, in an effort to "reorganize" its costs and "prioritize" its resources, the company said in a statement.
The massive layoffs come on the same day news broke that Turner would pay more than $1 billion per year in a deal with the NBA for television rights to broadcast games. Turner had been in exclusive negotiations with the NBA for the contract, and was heavily favored as the likely acquirer earlier this year.
The nearly 1,500 jobs Turner will eliminate come from across its news and entertainment businesses, and represents more than the entire headcount of the New York Times (and dwarfs those of new media outlets like BuzzFeed and Vice).
Monday's layoffs come after Time Warner, Turner's parent company and the owner of TNT, TBS, CNN, and HBO, as well as the Warner Bros. film studio, had initiated a voluntary buyout program in August. The buyout offers were part of an effort to cut costs and justify its rejection of an $80 billion takeover bid by Rupert Murdoch's 21st Century Fox in early August. At the time, Time Warner CEO Jeff Bewkes said the company was "well positioned for success", with a 3% increase in revenue, including a 5% revenue increase for Turner, which brought in $2.8 billion in the quarter.
"Turner Broadcasting will continue to maintain significant employee populations in major cities around the world," the company said its statement announcing the layoffs. The job cuts "will come at all levels from across the company's news, entertainment, kids, young adult and sports networks and businesses, as well as corporate functions, in 18 Turner locations around the world," it said. "Employees whose positions are directly impacted will be advised over the next two weeks and will be offered severance pay for transition."